Spring has sprung, which mean its time declutter, and give your home a much-needed spring cleaning. For a deep cleaning that's time efficient and effective, consider hiring a professional cleaning service. Professionals can make your spring cleaning a seamless and simple process. If you are in need of a home cleaning service in Fort Myers FL, contact us today. 
Your Home Will Receive a Top to Bottom Deep Cleaning
Spring cleaning is a time to give your home a deep cleaning, beyond the usual dusting and organizing. A professional home cleaning service brings quality disinfectants that are stronger than your average cleaners. They also bring years of experience and professional cleaning techniques to the table, resulting in a thoroughly cleaned home. 
You Will Save Time
It takes a significant amount of time to properly deep clean your home top to bottom. Your time is valuable, not everyone wants to take on the hours of work that spring cleaning will entail, but most people want a clean home. Hiring a professional cleaning service saves you a significant amount of time. This is just another perk of leaving spring cleaning to the professionals!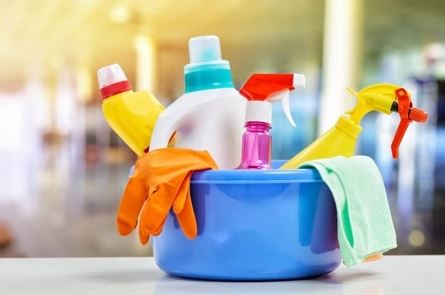 Are You Looking for a Home Cleaning Service in Fort Myers Fl?
If you are in need of a professional cleaning services FP Property Restoration is a leader in cleaning services for both residential and commercial properties. We offer every cleaning service that your property needs. Leave it to the pros! Receive a thorough cleaning today! Contact us for more information.