Florida Fire & Smoke Cleanup
Here for You 24-Hours a Day, 7 Days a Week
The sight of your home or business being damaged by smoke and fire is enough to make most property owners want to give up on the property. The fact remains, however, that once the fire is extinguished, there is a long road to recovery ahead—but one that needs to be started immediately.
It is easy for a property owner to think the damage to their home or business is limited to the visually confirmed damage. At FP Property Restoration, we know that this is not the case. Surrounding areas, contents, ventilation systems, and surfaces are all affected by smoke, water from the extinguishment of the fire, and the residual odor that, if not treated correctly, will never leave your property.
At FP Property Restoration, we treat every fire and smoke damage job the same way—as if it had happened to our or a loved one's home. When you call, we dispatch one of our trained Fire Restoration Project Managers immediately. They will meet you at your home or business as soon as you are available, be it day or night, 365 days a year. Your fire emergency is our fire emergency.
If you need fire and smoke cleanup services in Florida, reach out to FP Property Restoration right away at (888) 408-2335 or online via our request form.
The Initial Inspection
Our Fire Restoration Project Managers are IICRC-certified in fire and smoke restoration, as well as odor removal.
During your initial inspection, your Project Manager will:
Inspect all areas of the home for soot and smoke damage
Utilize a combination of sponges and materials to test surfaces and contents for damage
Thoroughly inspect the ducts and HVAC unit for damage, odor, and contamination
Provide a free estimate for cleaning
Provide a free estimate for repairs
Answer all questions pertaining to your loss so that you feel comfortable with the project moving forward
Provide multiple ways to directly contact him/her 24/7
Once FP Property Restoration arrives at your property, we begin the process of preventing any further damage. We remove contents from the trouble areas and put into place a plan of action that you can watch unfold as your property is restored. We keep you informed every step of the way. At this point, you realize that you have a team of Florida fire and smoke damage restoration experts working for you.
Our Fire Damage Cleaning Process
At FP Property Restoration, the very first step in every fire and smoke damage project is the same: take steps to clean the air and return it to a safe quality level. Fires and smoke give off pollutants that not only leave harsh odors but are also harmful to you and your loved ones' health. You will notice our technicians wear full- and half-face respirators; this is for their own health and safety during the project.
How do we clean the air of the pollutants and odor? We utilize multiple methods, all of which take place at various stages of the fire and smoke clean-up project:
Air Cleaning: Immediately we equip the property with air scrubbers. We often will set one unit for every two to three rooms, depending on the size of the room. These units have an intake and outtake. The existing air is sucked through the intake where it passes through three filters, one of which is a HEPA filter. These filters are tested and certified to 99.99% HEPA efficiency, which means that they remove at least 99.99% of particles as small 0.3 microns in size. The air that is released through the outtake has been cleaned and much of the odor removed. This process goes on for days. As you can imagine, over the course of several days, the air that comes in through the intake is cleaner and cleaner with less odor so, with time and efficient air scrubbing, we begin the air cleaning and deodorizing procedures.
Deodorization: In regards to deodorization, we utilize either ozone machines, which can only be used when the property is completely vacant for an extended time, or hydroxyl units. Over the years, we have utilized hydroxyl units more and more on our fire and smoke projects. These units can be used while work is being completed with no harm to residents or technicians. We set these units up on day one and allow them to run for the entire project. Often, the unit will be set closest to the cause of the fire to be most effective.
Material Removal: Some materials will have to be removed prior to the start of the cleaning process. Often, walls, cabinets, and ceilings near the source of the fire are beyond saving. In these cases, our technicians remove the materials and dispose of them. Once we verify that all the non-salvageable materials have been removed, we then begin the fire restoration and fire cleaning process.
Cleanup: During the cleaning and restoration phase of the project, your trained cleanup team will use the appropriate combination of cleaning agents, air cleaning devices, and deodorizers. The use of chem-sponges is imperative in this phase. A chem-sponge collects soot and particles when it comes into contact with them. It also prevents streaking on walls and surfaces. Walls and ceilings that need to be cleaned are first cleaned with a dry chem-sponge, then with a degreaser and deodorizing agent. These multiple steps are needed to ensure walls and ceilings are clean and that residual odor has been removed.
Final Odor Treatment: When the cleaning and restoration portion is complete, we will take the final deodorization steps. At this time, we bring in our licensed HVAC specialist to clean and sanitize the HVAC unit, including sanitizing the coil and changing out all pertinent filters. Prior to the unit being turned back on, all ducts and vents will be cleaned extensively. Once every duct and return in the property is tested to ensure soot and odors are gone, we will return the HVAC unit to the proper "on" setting and begin re-introducing air to the home/property. At this time, we will also begin to remove air scrubbers and hydroxyl machines as the deodorization steps are coming to a close.
Final Repairs: The final steps of the fire damage restoration project are the conclusion of repairs. Typically, repairs include the replacement of materials, painting, and any other repair services that will be needed to restore the home or business to its pre-loss condition.
Protecting Your Belongings
After a fire, your property damage is bad enough but, unfortunately, most property owners also experience damage to the contents of the building. FP Property Restoration has state-of-the-art contents cleaning facilities that utilize the most up-to-date ultrasonic cleaning stations and odor removal chambers. Our facilities are climate-controlled for extended storage and extremely secure with 24-hour surveillance. We offer tours of our contents facilities for all of our customers.
We clean all fire damaged contents and belongings at our facility, including hard surfaced contents, upholstery, and textiles. To learn more about our post-fire/post-smoke damage contents cleaning, services, visit the Contents Cleaning section of our website.
Contact Us Today
FP Property Restoration is your complete A-Z fire damage restoration company. We offer expert service with top-of-the-line customer service and communication for residential and commercial property owners throughout the state of Florida.
If your home or business has suffered a fire, call(888) 408-2335 or contact us online. We are a licensed repair and restoration company.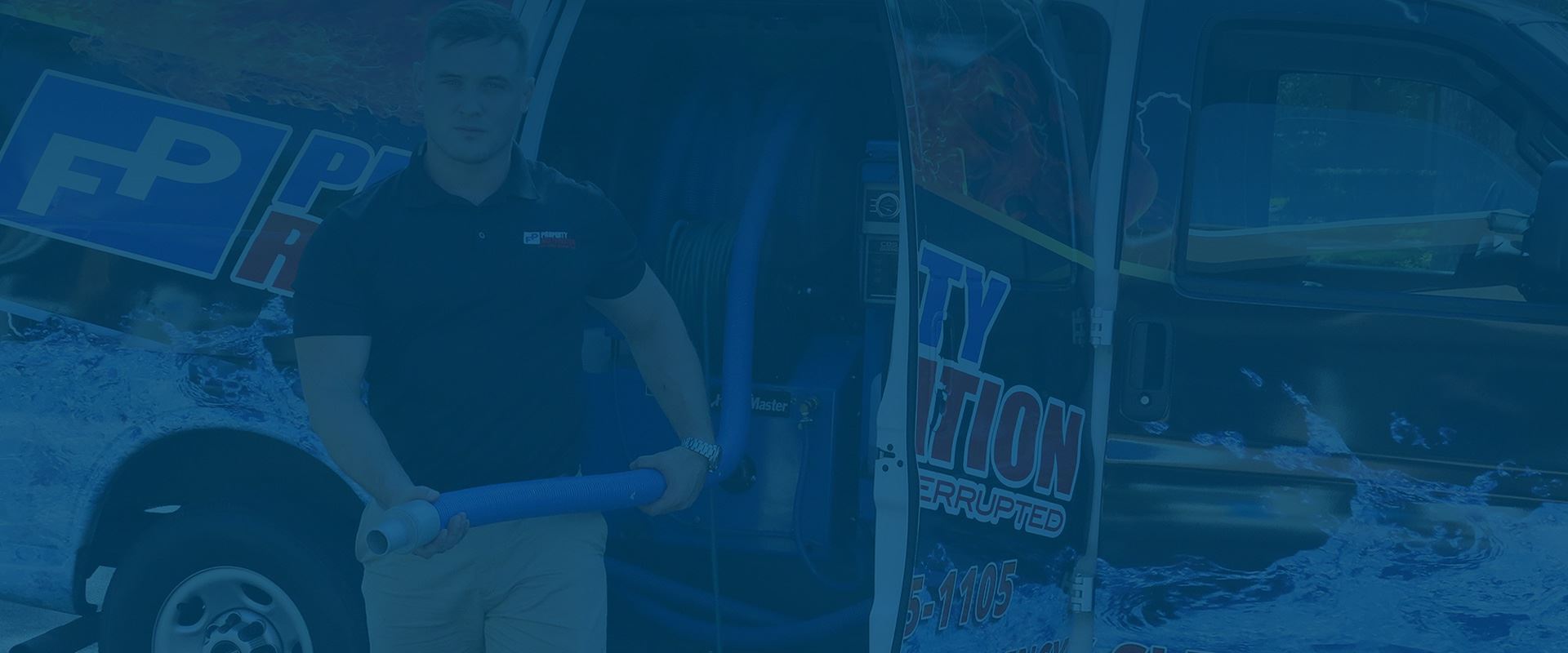 We are Different Than The Rest
See What Makes Us Unique
Full-Service Restoration Company

We are a fully licensed, insured and bonded company that can handle all of your restoration needs.

30 Minute Response Time

We will send a team member out and they will be on site in 30 minutes or less.

Professional Team

All of our team members are trained at the highest levels to perform all restoration and cleaning tasks.

Preferred Vendor

We are a preferred vendor with many of the insurance companies in Florida.

24/7 Emergency Service Available

When an emergency happens, our team will be there for you. Call us 24/7.

Customer Satisfaction Guaranteed

Our number one focus is on the customer and ensuring their satisfaction.
We Truly Care About OUr Customers
See What Past Customers Have to Say About Us
"Your team showed up fast and had a plan."

- Cameron T.

"Once you meet and talk with these guys, you will find out why they deserve every star."

- Kevin Y.

"We feel secure, educated and in good hands with this company."

- Michael D.
Our Experienced Team Is Available 24/7 When the Worst Happens, We'll Be There to Get You Back on Your Feet