MOLD IS A SERIOUS ISSUE, DON'T SUSPECT - GET THE ANSWERS YOU NEED.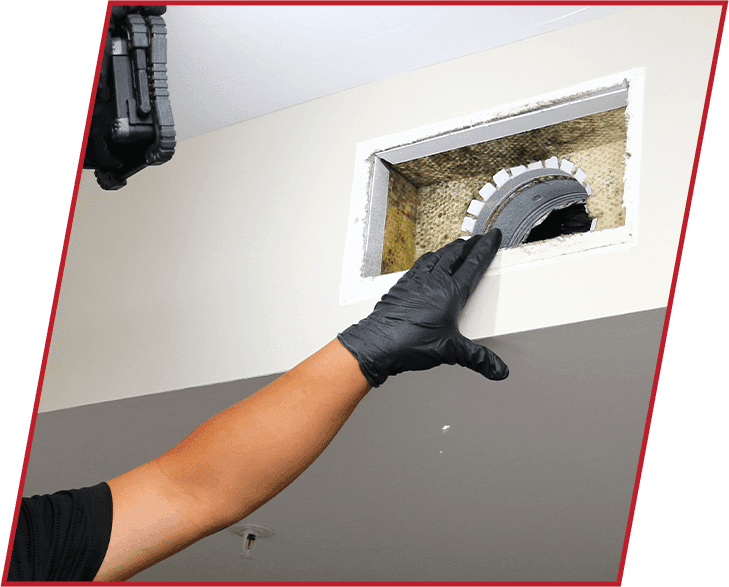 Emergency Mold Inspection Services in Florida
Professional Mold Inspection Available 24/7
The thought of mold in your home or business can be unsettling. As a threat to your family or business, mold can grow and spread without obvious signs. That's why FP Property Restoration performs FREE in-person mold inspection services for commercial and residential clients throughout Florida and the Gulf Coast region.
If you've had recent water damage, fire damage, or flood damage, mold is a very real possibility. FP Restoration's mold inspectors can perform a thorough assessment of the entire property to identify if mold is present and, if so, what the cause may be. Afterwards, we'll discuss testing and remediation if required.
Schedule a mold inspection in Florida or the Gulf Coast region by calling FP Property Restoration at (888) 408-2335 today or submitting an online contact form.
Emergency Mold Inspection & Testing for Your Neighborhood, Home, or Business
At FP Property Restoration, we're proud to be one of the few mold testing companies offering truly FREE mold inspections. During the inspection conducted by one of our IICRC-certified Project Managers, you'll receive the highest level of customer service, care, and respect. Your Project Manager will utilize cutting-edge technology, including multiple types of moisture meters and infrared cameras, to detect any and all traces of mold.
We Work on All Types of Properties
From whole neighborhoods to single-family homes, mom-and-pop shops to 33-story high rises, FP Restoration's mold inspection & testing teams can scale to your property or disaster for a thorough inspection. We have the capability to uncover invisible or lurking mold throughout properties of every size to keep you, your family, and your employees safe.
We provide mold inspection services for all types of properties, including (but not limited to):
Small & large homes
Apartment buildings & complexes
Condominiums
Schools & educational facilities
Houses of Worship
Hotels & resorts
Restaurants
Office buildings
Medical facilities
Warehouses & industrial properties
FP Restoration has the tools, training, and understanding to uncover mold invisible to the naked eye. Through top-tier laboratory testing, infrared technology, and impressive due diligence, we can make your structure safe for you again.

I had total trust in them, I could leave for a few hours and they would even take care of my 4 dogs like they were their own.

- Barry M.

Honestly not sure what we would have done if FP hadn't stopped to help- very grateful.

- Dennisun C.

Operations manager Devin McKeon was especially helpful in finalizing the completion of the restoration.

- Dave K.

All of the techs were so professional, kind, and sensitive to the homeowner's situation.

- Eileen L.

They worked non stop for the last 10 days to mitigate our home.

- Brian B.
Mold would be easy to spot if it only grew on the outside of walls, above floors, or under ceilings. Unfortunately, mold can take root anywhere in your home or business, compromising your family's safety or the continued operation of your enterprise. At FP Restoration, we know the signs, symptoms, and causes of mold, from individual homes and businesses to whole communities. Water from burst or leaky pipes can add up to serious mold deposits over the years. Similarly, recent water damage from storms or flooding can accelerate mold growth within a matter of hours. Even recent fire damage can create opportunities for old spores. Water from fire hoses reactivates dormant mold, threatening you, your family, and your employees. Even if you can't see mold, you can often smell it. If you notice aromas similar to rotting vegetation or mildew, you could have mold in your structure. Damp spots throughout your building may also point to unseen leaks. Don't wait to discover mold later on.
---
Call (888) 408-2335 for a FREE mold inspection from FP Restoration.
---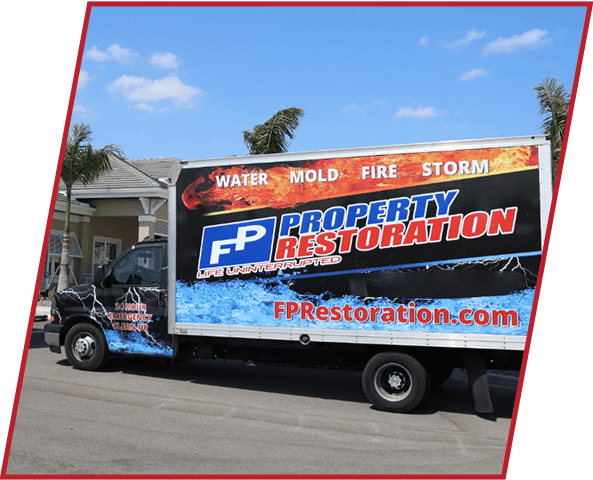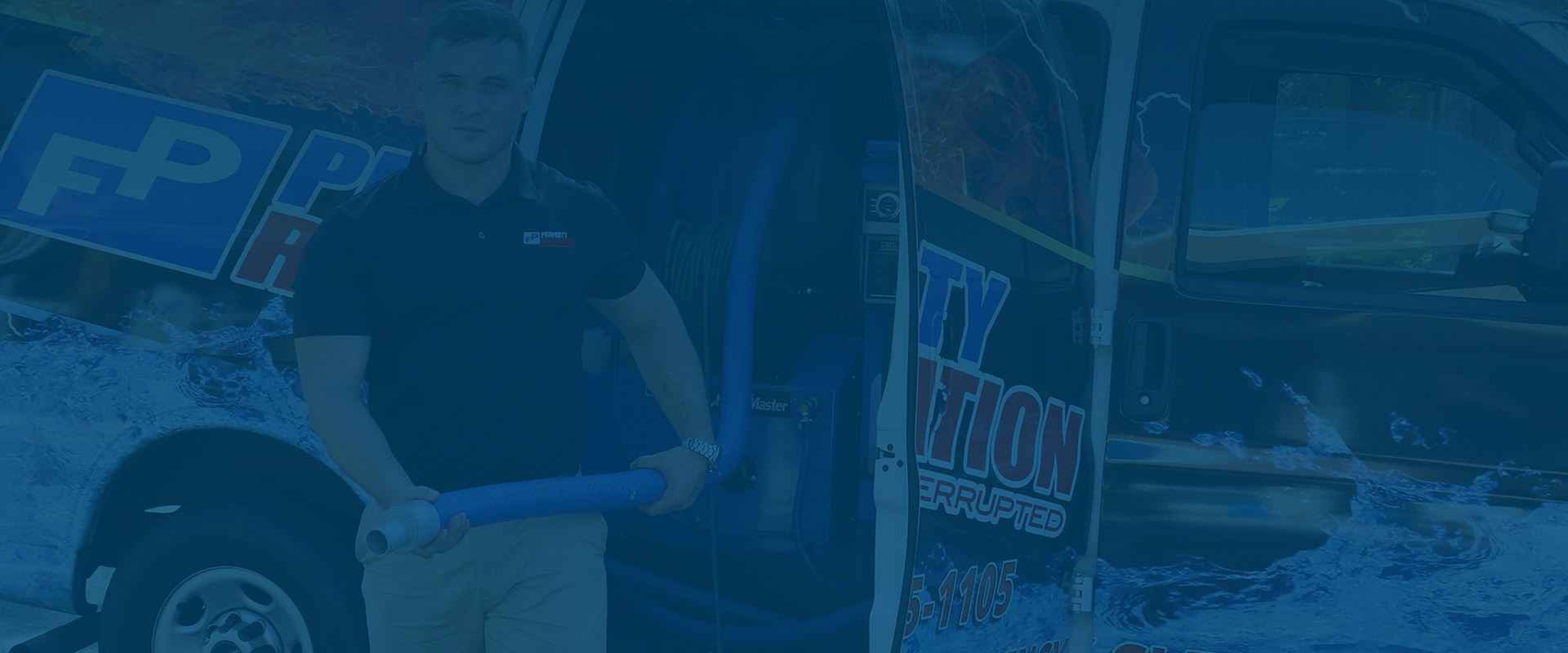 What Sets Our Team Apart:
Customer Satisfaction Guaranteed

Emergency Service

Preferred Vendor to Insurance

Professional Team

Industry-Leading Process

Full-Service Restoration Company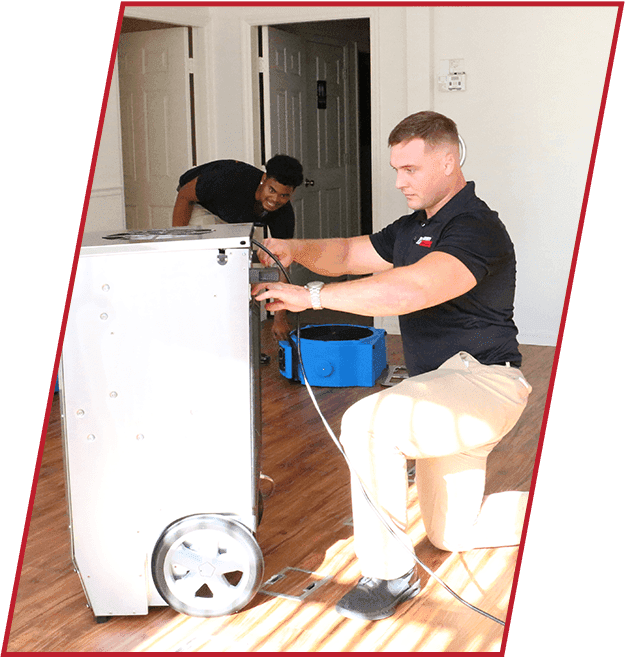 What should I look for in a mold testing company?

A.

Mold remediation begins with the detection and interpretation of harmful growth on-site. After that, you need a company capable of full-service remediation, repair, and restoration services if you ...

Is invisible mold really that dangerous?

A.

Yes. Arguably, invisible mold sources are MORE dangerous than visible growth. Invisible mold can grow undetected behind walls, in ceilings, and in other out-of-the-way places for years, compromising ...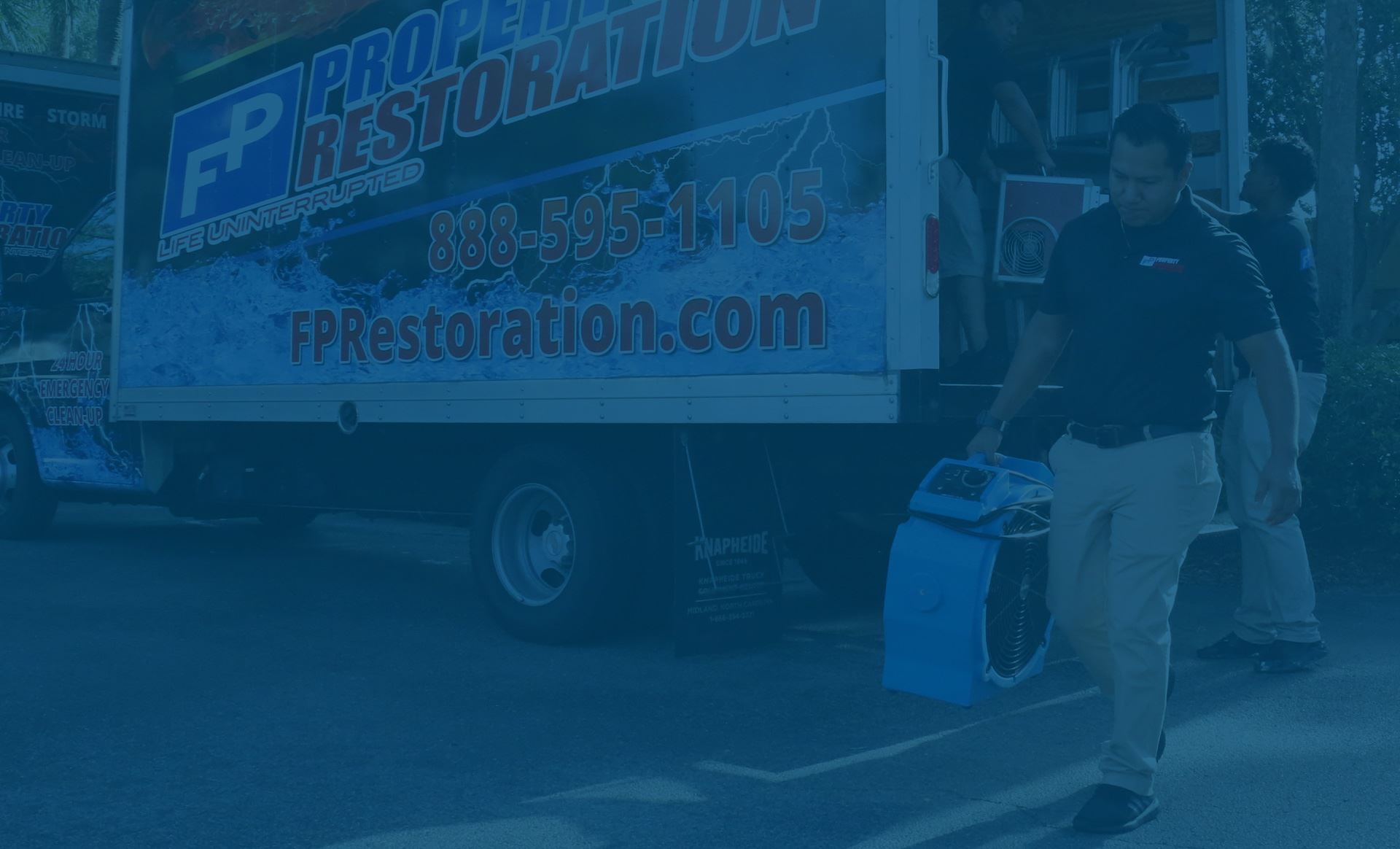 Disaster Restoration Anytime, Anywhere, At Any Scale
REQUEST A FREE ESTIMATE TODAY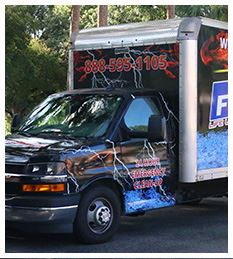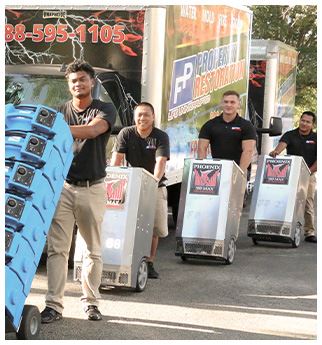 Call us today at (888) 408-2335 or complete our online form here.