ENSURE QUALITY BY CHOOSING LICENSED MOLD PROFESSIONALS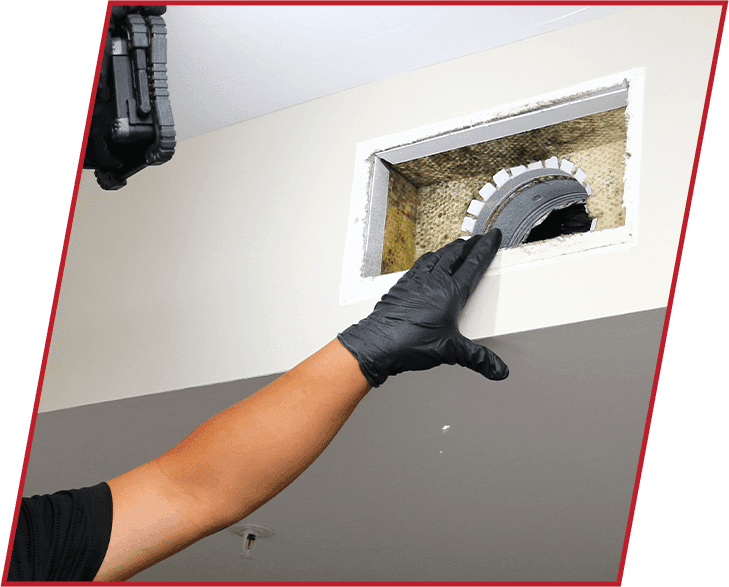 Licensed Mold Remediation in Florida
Professional Mold Remediation Services Available 24/7
In the state of Florida, a person—not a company—can be licensed to assess or remediate mold. When hiring a mold remediator, always check to ensure the technicians' licenses are active. The company where the individual with the license is employed should have all applicable insurances to perform mold work in the state.
These insurances include:
Workers' compensation
Liability coverage
Pollution liability
Auto liability
Umbrella insurance
If you are a consumer or business hiring any company to either assess, test for, or remediate mold, it is in your best interests to ask to see all of the above documentation. At FP Property Restoration, we've helped thousands of disaster victims breathe easily without fear of mold throughout the state of Florida and the nation. Our team is equipped to detect the presence of mold, then safely and thoroughly remove it.
---
Schedule a FREE mold inspection in Florida or the Gulf Coast region by calling FP Property Restoration at (888) 408-2335 today or submitting an online contact form.
---
Emergency Mold Remediation for Your Neighborhood, Home, or Business
Our IICRC-certified project managers provide the highest level of customer service, communication, and respect throughout the mold remediation process. From your FREE mold inspection to putting the final touches on our restoration and repair work, we can take your structure from "unsafe" to "safe" with just one phone call. FP Property Restoration is your full-service, fully licensed mold remediation company in Florida and the Gulf Coast region. We can scale to the size of your damage or disaster and get you back to life uninterrupted.
We Work on All Types of Properties
From highrise apartment buildings and machine shops to single-family homes and whole neighborhoods, FP Restoration's licensed mold professionals can scale their efforts to match your property or disaster for a comprehensive inspection and remediation. We use state-of-the-art equipment to uncover visible and invisible mold throughout properties of every size to keep you, your family, and your employees safe.
We provide licensed mold inspection, testing, and remediation services for all types of properties, including (but not limited to):
Small and large homes
Apartment buildings and complexes
Condominiums
Schools and educational facilities
Houses of Worship
Hotels and resorts
Restaurants
Office buildings
Medical facilities
Warehouses and industrial properties
FP Restoration has the tools, training, and understanding to uncover harmful molds throughout your property and recommend a remediation strategy to get you back to your life. Through top-tier laboratory testing, infrared technology, and impressive due diligence, we can make your structure safe again.

I had total trust in them, I could leave for a few hours and they would even take care of my 4 dogs like they were their own.

- Barry M.

Honestly not sure what we would have done if FP hadn't stopped to help- very grateful.

- Dennisun C.

Operations manager Devin McKeon was especially helpful in finalizing the completion of the restoration.

- Dave K.

All of the techs were so professional, kind, and sensitive to the homeowner's situation.

- Eileen L.

They worked non stop for the last 10 days to mitigate our home.

- Brian B.
Mold can pose a dire risk to the health of families, employees, and communities at large. We get straight to work by employing our proven mold remediation process so that you can get back to life uninterrupted. When you call FP Property Restoration, we begin with a FREE mold inspection. Afterward, we'll send our findings to a third-party laboratory for testing. The laboratory will rush deliver their results back to us for interpretation so we can figure out what you need to breathe easy.
Once mold is detected, we'll devise a strategy for complete removal, including repairs and restoration, so that you can get back to safely using your structure. If you've experienced water damage, fire damage, or storm damage in the state of Florida or throughout the Gulf Coast region, FP Property Restoration can make it right as safely and quickly as possible.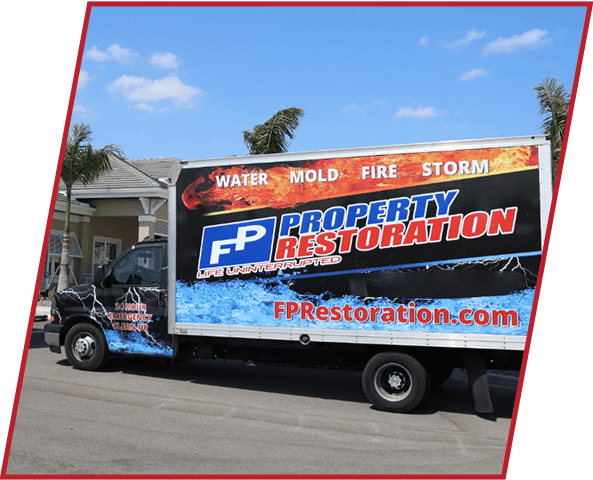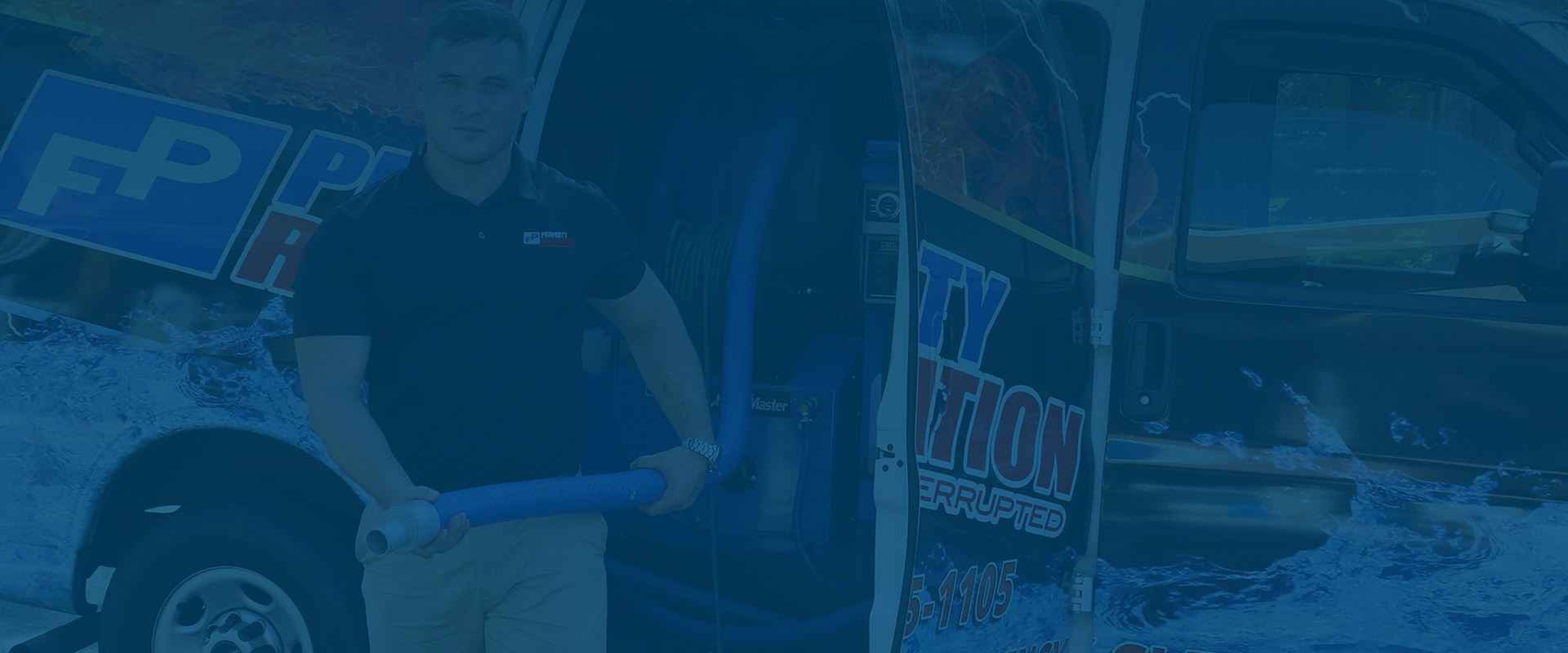 What Sets Our Team Apart:
Customer Satisfaction Guaranteed

Emergency Service

Preferred Vendor to Insurance

Professional Team

Industry-Leading Process

Full-Service Restoration Company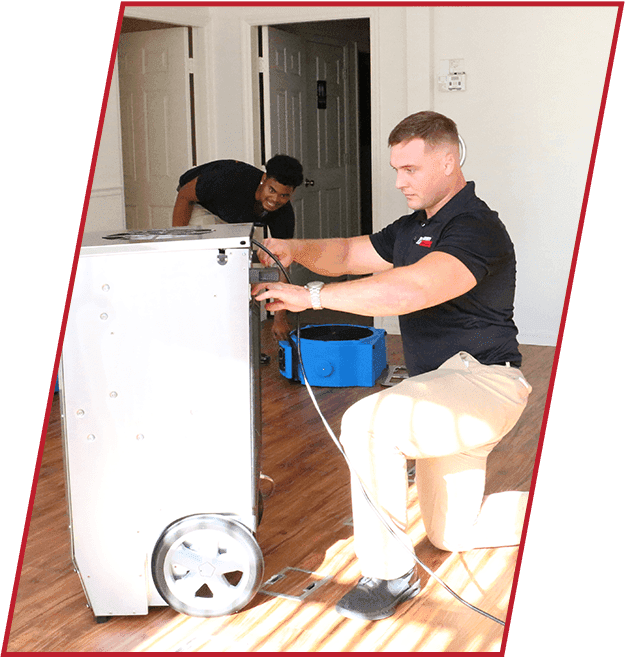 Frequently Asked Questions
What's the best mold remediation company?

A.

The ideal mold remediation company should be licensed, covered by comprehensive insurance policies, and also offer full repair and restoration services to take you and your structure from "unsafe" to ...

Are all molds dangerous?

A.

In the event of property damage or catastrophe, no one is served by attempting to distinguish good molds from bad molds. Common molds in a home or business can be (and often are) extremely hazardous ...

Is mold licensing necessary in the state of Florida?

A.

Yes. In Florida especially, individuals—not companies—must be licensed to assess for mold. Even so, that licensed mold professional requires insurance plans and liability coverages through their ...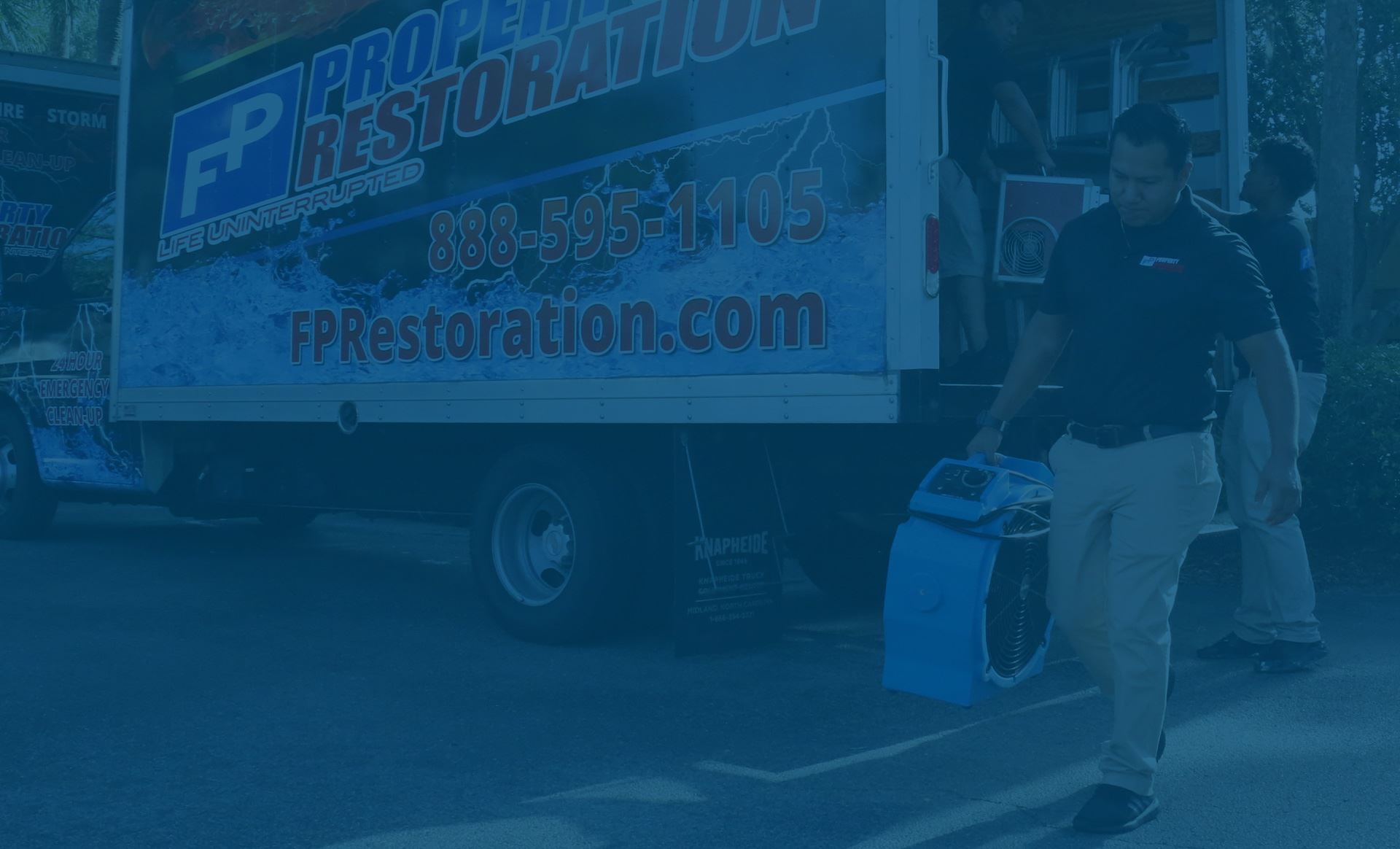 Disaster Restoration Anytime, Anywhere, At Any Scale
REQUEST A FREE ESTIMATE TODAY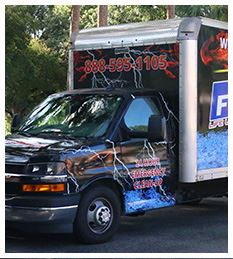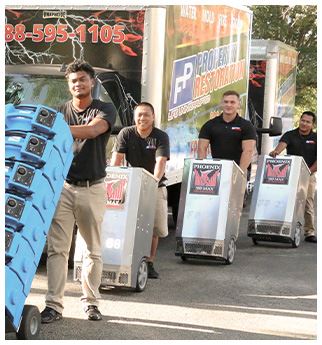 Call us today at (888) 408-2335 or complete our online form here.