Restoration Services in Florida
Emergency Water Damage, Flood & Sewage Cleanup Services
FP Property Restoration is a complete restoration and cleaning company, specializing in water damage restoration, sewage cleanup, mold inspections and removal, fire and smoke damage restoration, odor removal, flood repairs, flood damage cleanup, carpet and tile cleaning, and all restoration services for both residential and commercial properties in Florida. Learn more about our residential restoration services and, if you're in need of property damage restoration anywhere in Florida, get in touch with us right away. We offer free, on-site consultations.
Call(888) 408-2335 or contact us online. We look forward to serving you!
Restoration Services We Offer
When a storm or flood damages your property, you are left with unimaginable damage to both your property and possessions. Even worse, you are left with questions—who do you call? What do you do first? Who is going to pay for all the damage?
FP Property Restoration has handled storm and flood damage all over the United States. Whether it's superstorm Sandy in New Jersey and New York, flooding in Chicago, or hurricanes in Louisiana, we have seen it all. We understand the complexities of storm and flood insurance claims and we know how to navigate the process to ensure your property is cleaned and restored fast, while others wait around with no plan at all.
Our comprehensive Florida restoration services include:
Our Service Warranties
Every FP Property Restoration project is assigned a team of experts. Your project, no matter the size or cause, will have a dedicated Project Manager who is IICRC-certified with multiple years of both restoration and repairs experience.
Your project also comes with a dedicated Project Auditor. Your Auditor will track progress of the project daily and check in weekly to ensure you are satisfied and that the schedule is moving at a pace of your satisfaction. The Auditor acts as a project concierge for you throughout the process until the project is complete and you are satisfied.
FP Property Restoration offers a three-year warranty on all of its interior repair services. No matter the cause of your property damage—water, storms, mold, wind, or fire—we will complete your interior repairs and warranty them against defect for three years. Ask your Project Manager for more information on the FP Warranty today.
FP Property Restoration also warranties all our mold remediation projects for one year from the time of completion. The warranty is contingent on particular property care, which is outlined in the warranty verbiage. A warrantied mold remediation project must be completed with a pre-test, protocol, and post-test to ensure that the project meets all IICRC standards of remediation.
Caring for Your Belongings
When your home or business is damaged by water, fire, or mold, the safety of your belongings is an area of concern that FP Property Restoration takes just as serious as the property damage itself. FP Property Restoration has a separate division dedicated to inventorying, packing, and then restoring your belongings. When the contents of your home are threatened by property damage, our team will inventory your belongings, professionally pack them, and relocate them to our secure climate-controlled storage space.
The first step in this process involves our contents inventory team conducting a digital inventory of all of your belongings and furniture. The inventory includes descriptions of the items, the condition of the items, and multiple digital photos. This inventory is created for both your piece of mind and for insurance purposes. Your insurance company will request this inventory down the line, and its creation will allow for reimbursement of un-restorable items to be done in a timely manner. This inventory can be the difference in thousands of dollars when it comes to insurance reimbursement.
Once the inventory is complete, the inventory team shifts to the pack-out stage. This is where your FP Property Restoration team begins to pack your belongings for transport to our climate-controlled facility. The pack-out is done in an organized manner, ensuring all boxes are labeled not just for location but for the contents as well. This process ensures that if, at any time, you need an item that has been packed for storage, we can locate it for you with ease. It also eliminates any secondary damage.
Our inventory and pack-out processes are an area of great pride here at FP Property Restoration. Many homeowners have gone out of their way over the years to compliment this specific aspect of our business. We make it a point to handle your belongings as if they were our own. We invite you to come visit our facility anytime to see where your belongings are stored.
Storm Damage
Damage received from storm wind and rain can be handled differently than damage from rising flood waters. We have more options here to restore and save your existing property. We will lay out our options and make recommendations then carry out a plan of action to get you back on your feet as fast as possible.
Flood Water & Rising Water
The most important thing for you as a property owner or manager to understand is that the flood water that has damaged your property is considered Category 3 water (black water). This classification of water is dangerous to both your property and your health and must be dealt with in the appropriate manner. Specific protocols are in place to ensure you and your property do not suffer further—we incorporate these from day one.
What happens?
After removing standing water, we immediately identify and repair any safety concerns.
Dehumidification is the upmost priority, and we begin the process immediately. By beginning dehumidification, we also begin decreasing the chances of early mold growth.
Next, we determine where deconstruction needs to occur and where drying will suffice.
Learn more about our process here!
Through the entire process, you are our number one priority. You have an entire FP Property Restoration team dedicated to your property with each member having years of their own storm damage cleanup experience.
We have helped thousands of homeowners and numerous storm victims. Our team has provided quick, efficient, and customer-focused restoration services for a variety of large, commercial properties as well, including Keiser University, Cape Coral High School, Cinegrille Mega Movie Plex, Oak Brook Health Center, Mainstay Suites, and the Department of Juvenile Justice Centers.
Need restoration services in Florida? FP Property Restoration can help! Contact us today at (888) 408-2335 to request a free, on-site consultation.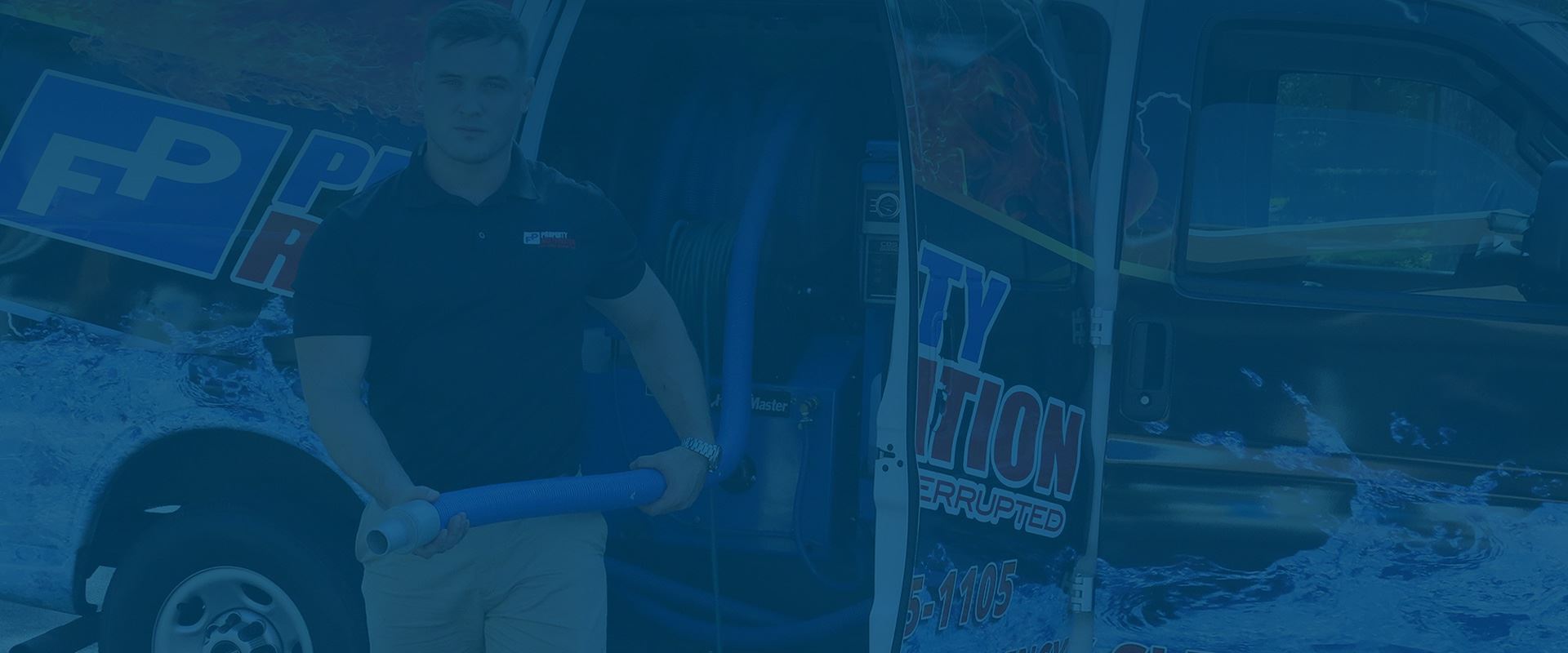 We are Different Than The Rest
See What Makes Us Unique
Full-Service Restoration Company

We are a fully licensed, insured and bonded company that can handle all of your restoration needs.

30 Minute Response Time

We will send a team member out and they will be on site in 30 minutes or less.

Professional Team

All of our team members are trained at the highest levels to perform all restoration and cleaning tasks.

Preferred Vendor

We are a preferred vendor with many of the insurance companies in Florida.

24/7 Emergency Service Available

When an emergency happens, our team will be there for you. Call us 24/7.

Customer Satisfaction Guaranteed

Our number one focus is on the customer and ensuring their satisfaction.
We Truly Care About OUr Customers
See What Past Customers Have to Say About Us
"Your team showed up fast and had a plan."

- Cameron T.

"Once you meet and talk with these guys, you will find out why they deserve every star."

- Kevin Y.

"We feel secure, educated and in good hands with this company."

- Michael D.
Our Experienced Team Is Available 24/7 When the Worst Happens, We'll Be There to Get You Back on Your Feet