Our Restoration Process
Leading Property Damage Restoration in Florida
At FP Property Restoration, we take a systematic, time-tested approach to property damage restoration. Our process varies depending on the type of damage your home or business has sustained, as well as the extent of damage that has occurred. Other factors—such as your personal schedule, budget, and goals—will also have a slight effect on our process. Every job is customized to fully meet our customers' unique needs.
In any case, every restoration job begins with a free, on-site inspection and damage assessment. This allows us to determine exactly how much damage your property has endured. From there, our highly trained technicians are able to develop a plan of action that will serve as our guide throughout the restoration process. At each stage of the project, we'll remain in contact with you, communicating what our team has already accomplished and what still needs to be done. Our primary goal is always to fully restore your property to its original, pre-damaged state as quickly and affordably as possible.
Learn more about our various restoration processes below and, if you need property damage restoration in Florida, contact FP Property Restoration at (888) 408-2335 today.
Our Water Damage Restoration Process
Water damage, whether it's caused by a relatively small pipe leak or a major storm or flood, needs to be addressed quickly. If allowed to continue, water damage can lead to a variety of additional issues, such as mold growth and structural damage.
At FP Property Restoration, our team is on-call 24 hours a day to assist you. When you contact us for emergency water damage restoration, we will gather your information and dispatch a team to arrive on-site within 30 minutes or less.
We then begin the following general water damage restoration process:
Once on-site, we will immediately evaluate the damages and take steps to mitigate further damage, as well as address any potential safety hazards. At this time, any standing water will be extracted from the property.
Your Project Manager will conduct a thorough thermal inspection of your property using infrared cameras and moisture meters so that he/she can determine the full scope of the damage and ensure that proper drying takes place. During the inspection, your Project Manager takes extensive photos and documentation for your records.
We also take steps to protect your possessions, including moving contents to unaffected areas, blocking contents with furniture blocks, and covering them. Any contents that are already damaged are documented at this time.
Some wet materials may need to be removed, like carpet padding and some trim work. The removal of these items will speed up the drying process.
We will begin structural drying with the implementation of air movers on the property. At this time, we will also start the dehumidification process with industrial dehumidification units. This step is to speed drying and prevent mold growth. Equipment is removed as areas reach their dry standard.
Once all areas are determined to be dry, your Project Manager will finalize all documentation and the next step, the repair process, can start.
Throughout the entire process, your Project Manager will monitor the project daily. He/she will re-inspect all affected areas and adjust drying equipment as needed to speed the drying process. Each day, your Project Manager with update his/her documentation to track the progress of the project.
Our Fire Damage Restoration Process
A fire is a devastating event—and one that requires professional fire cleanup, restoration, and repairs. FP Property Restoration is available 24/7, 365 days a year to assist you. Our fire cleanup process varies greatly depending on the extent of the damage. For example, a relatively small electrical fire that is put out quickly and only damages a small area will require a much simpler cleanup and restoration process than a full-blown structural fire.
Generally speaking, our fire cleanup process includes the following:
First, we will meet you on-site and assess all damage.
Next, our team will make any necessary temporary repairs to secure your property, including boarding up windows and doors, tarping any roof openings, and supplying temporary power.
We document all damages using both photographs and video. During this time, your Project Manager is in constant communication with your insurance adjuster so that the cleanup process moves swiftly and everyone is on the same page.
Our team will insert Air Filtration Devices (AFD) in your property to filter the air, improving breathing and odor issues.
We will remove any materials that are unable to be cleaned/restored and dispose of them immediately.
Our team will dry-clean all surfaces using chem sponges, then damp-clean them using a degreaser and deodorizing solution.
Some materials may require encapsulation to seal them for odor issues, however, this is a case-by-case situation.
We will then clean and seal air ducts and HVAC units.
At this point, we can move on to the next stage of the restoration process: repairs.
Our Mold Damage Restoration Process
It is fairly obvious that water damage can lead to mold. After all, excessive dampness is one of the prime factors in mold growth. However, many people don't realize that fire damage can also lead to mold, as efforts to put out the fire with water can create ideal conditions for various types of mold. Mold can even grow in homes or businesses that have not suffered water or fire damage, as long as there are ideal conditions of dampness and darkness.
Our IICRC-certified mold professional will conduct a free inspection to identify if there are signs of mold in your home or place of business. During the inspection, your Florida mold remediation expert will also try to find the cause of any issues, utilizing infrared cameras and moisture meters.
If there is reason to believe there is mold present, the next step is to have a licensed mold assessor test for mold. This process allows a third-party lab to verify the presence of mold. This same assessor will also create a mold protocol for mold removal. This can best be described as a step-by-step playbook of how the mold is to be removed, remediated, and disposed of.
Your Project Manager will review the protocol with you and answer any questions. At that time, we will also schedule a day to start the mold remediation.
All mold remediation jobs are different, however, all contain several of the same steps, including:
Containing the areas that have mold prior to starting the remediation
Inserting negative air scrubbing units to filter the air for mold spores during remediation
Proper removal, bagging, and disposal of mold-affected materials
HEPA vacuuming of the contained areas
Bio-washing of the contained areas using an approved antimicrobial
Cleaning of all ducts and HVAC units
Once remediation is complete, the third-party licensed mold assessor returns to conduct post-tests. These post-tests are used to verify that all mold has been removed. FP Property Restoration warranties all of our mold remediation work once a clean post-test has been received.
If you need any type of property damage restoration in Florida, give us a call at (888) 408-2335 or contact us online today. FP Property Restoration looks forward to serving you.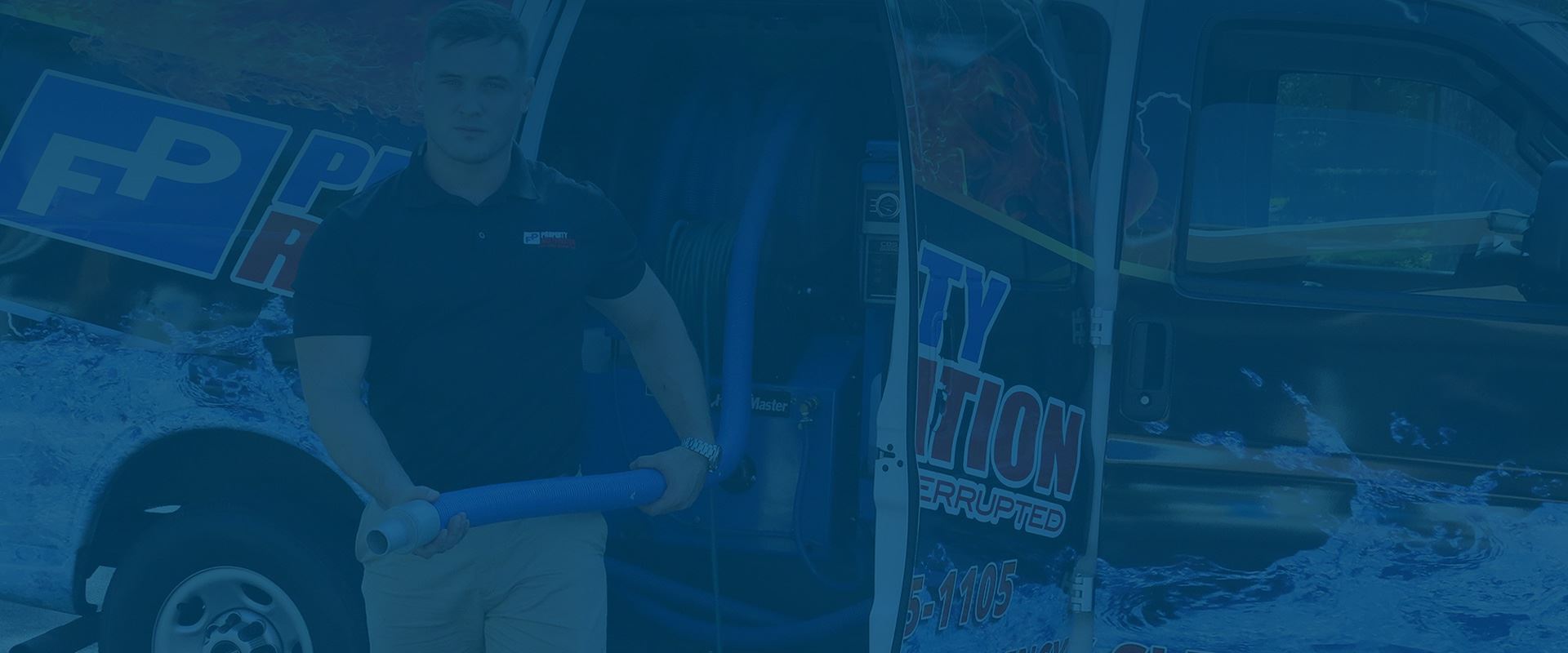 We are Different Than The Rest
See What Makes Us Unique
Full-Service Restoration Company

We are a fully licensed, insured and bonded company that can handle all of your restoration needs.

30 Minute Response Time

We will send a team member out and they will be on site in 30 minutes or less.

Professional Team

All of our team members are trained at the highest levels to perform all restoration and cleaning tasks.

Preferred Vendor

We are a preferred vendor with many of the insurance companies in Florida.

24/7 Emergency Service Available

When an emergency happens, our team will be there for you. Call us 24/7.

Customer Satisfaction Guaranteed

Our number one focus is on the customer and ensuring their satisfaction.
We Truly Care About OUr Customers
See What Past Customers Have to Say About Us
"Your team showed up fast and had a plan."

- Cameron T.

"Once you meet and talk with these guys, you will find out why they deserve every star."

- Kevin Y.

"We feel secure, educated and in good hands with this company."

- Michael D.
Our Experienced Team Is Available 24/7 When the Worst Happens, We'll Be There to Get You Back on Your Feet