Kissimmee Mold Removal
Protect Your Home or Business; Call Today For A Mold Inspection!
Water damage can be frustrating. It takes ages to dry out a space, it can ruin things like flooring or drywall, and it can even cause major structural damage to your home. However, perhaps the most frustrating consequence of water damage tends to show up a day or two later. Whether your water damage is small or large, you will more than likely have to deal with a mold infestation. Mold can be particularly stubborn, spreads quickly, hides in places that you can't easily see or access, and certain types can also cause health problems.
All of this means that you shouldn't hesitate to take action and call an experienced Kissimmee mold inspection and remediation team for help as soon as possible.
Call Today For A Free Estimate!
How Much Does Mold Remediation Cost?
When it comes to mold remediation, the cost can vary depending on a number of factors. The extent of the mold growth, the type of mold, and the materials affected all play a role in determining the cost of removal. Additionally, the location of the mold and accessibility also impact the cost. In general, the cost of mold remediation can range anywhere from hundreds of dollars to several thousand dollars. While it may seem like a significant expense, it's essential to address mold growth as soon as possible to prevent further damage and potential health risks.
Why Is Mold Dangerous?
---
It can eat away at building materials, such as walls, insulation, carpeting, drywall and floors, leading to potential structural damage to your property
It can spread rapidly under the right conditions making it harder and more costly to remove
It can cause a host of health-related problems, such as headaches, dizziness, sinus and respiratory issues, aggravated allergy and asthma symptoms, and skin irritation
It can negatively impact the air quality within your home or business
As mold can cause devasting damage to not only your property but to your health as well, it's best to contact our Kissimmee mold removal technicians if you notice any signs of mold growth in your residential or commercial space.
How Does Mold Grow?
One of the most frustrating parts about mold is that it can often grow in places that you can't see with your own eyes on a normal basis. Mold requires three things to grow: shelter from harmful sunlight, a source of carbon-based material for food, and a consistent level of moisture. All of these tend to be in abundance inside your walls and in dark, hidden spaces after severe flooding damage, making it hard to know where to look. That's where FP Property Restoration comes in! Our pros have handled a wide variety of mold issues throughout Kissimmee, and that experience enables us to treat your home or business with a keen eye for detail.
---
Contact FP Property Restoration online to request a free, on-site mold inspection in Kissimmee , FL.
---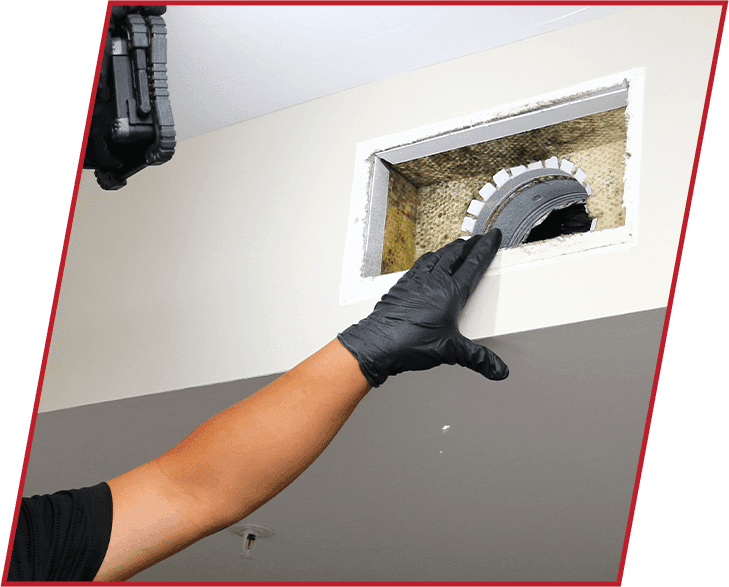 What Does Mold Look Like?
Mold is an unwelcome visitor in any home or business, and it's important to know what it looks like in order to properly identify and address the problem. Mold can vary widely in appearance depending upon the type of mold your property has, with colors ranging from black, green, and white to yellow, orange, and brown. It often has a fuzzy or slimy texture and can appear in patches or clusters on walls, ceilings, and other surfaces. Mold can also emit a musty or sour odor, making detection easier. If you suspect mold growth on your property, it's best to consult with our trained and qualified Kissimmee mold removal professionals to assess and address the issue before it worsens.
Local Kissimmee Mold Inspection Services
If you are concerned about mold, our crew of Kissimmee mold inspection pros will conduct a thorough inspection of your property using highly-trained eyes as well as modern tools that help detect mold issues wherever they might hide. That includes testing for elevated levels of mold spores in the air in areas that have recently been impacted by significant water damage. With a faster and more detailed inspection, you can take action quickly and prevent your mold problem from getting worse.
Available 24/7 For All Your Mold Remediation Needs
At FP Property Restoration, we understand that the key to a faster and more effective mold treatment is a fast response and taking the right action. That's why our team of mold specialists is available 24 hours a day, 7 days a week so we can start your remediation process without delay. In fact, when you give us a call, we'll be on-site in under 30 minutes so your wait is as short as possible when minutes can make a difference.
With ongoing training and education as well as trucks packed with the finest materials and tools, we quickly set to work drying out the impacted area to slow and prevent mold growth as much as possible. For mold that does take root, our mold removal pros in Kissimmee have the skill, confidence, and tools to take care of the problem the right way and prevent the further spread of infestations throughout your home. To put it simply, FP Property Restoration is the name to turn to when you demand nothing less than the finest help when life throws you a difficult challenge.
---
Call (888) 408-2335 or contact us online today to schedule an appointment with our Kissimmee mold inspectors!
---

I had total trust in them, I could leave for a few hours and they would even take care of my 4 dogs like they were their own.

- Barry M.

Honestly not sure what we would have done if FP hadn't stopped to help- very grateful.

- Dennisun C.

Operations manager Devin McKeon was especially helpful in finalizing the completion of the restoration.

- Dave K.

All of the techs were so professional, kind, and sensitive to the homeowner's situation.

- Eileen L.

They worked non stop for the last 10 days to mitigate our home.

- Brian B.
Dependable Mold Remediation Experts
Has a mold infestation broken out? FP Property Restoration will take the stress away! We utilize modern tools and techniques to successfully contain your issue and eliminate mold in order to prevent it from spreading. We're committed to excellence and thoroughness in everything we do, and our teams are trained to properly use safety equipment that protects themselves as well as your property.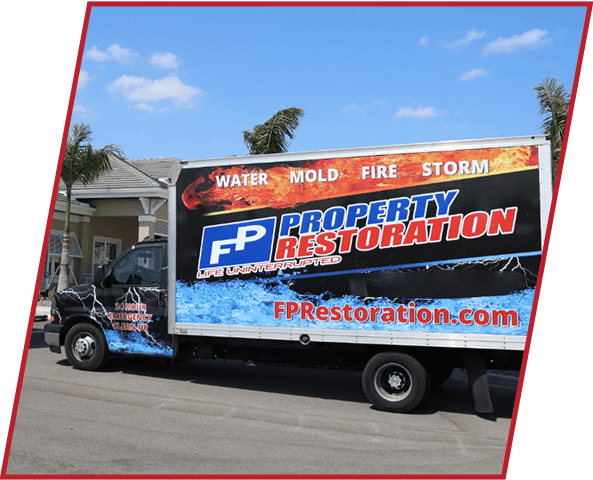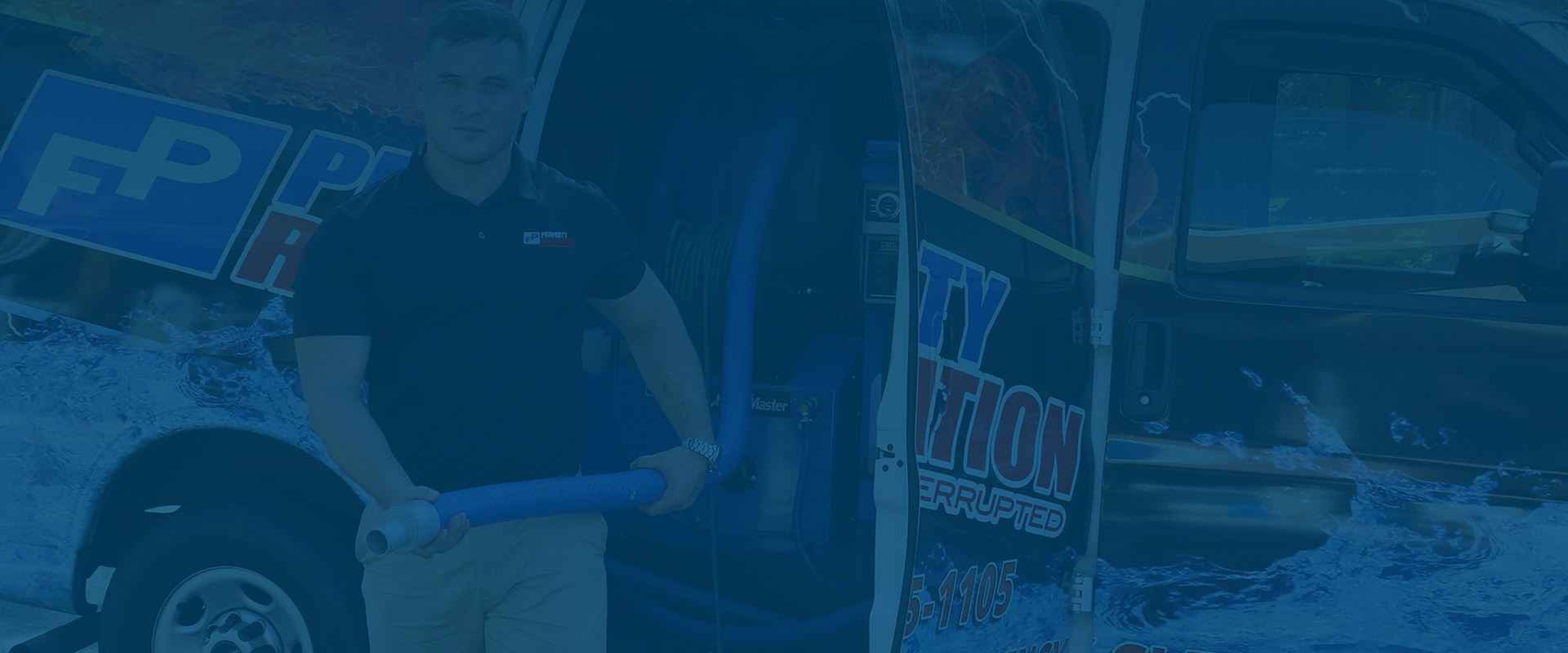 What Sets Our Team Apart:
Customer Satisfaction Guaranteed

Emergency Service

Preferred Vendor to Insurance

Professional Team

Industry-Leading Process

Full-Service Restoration Company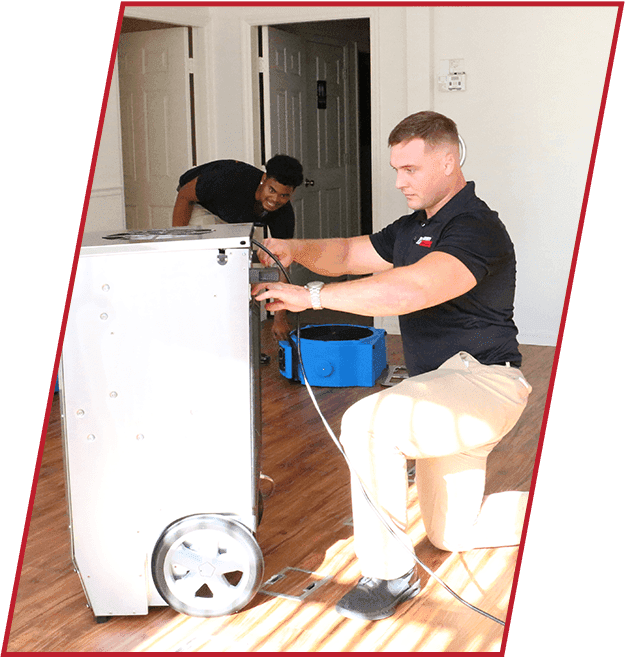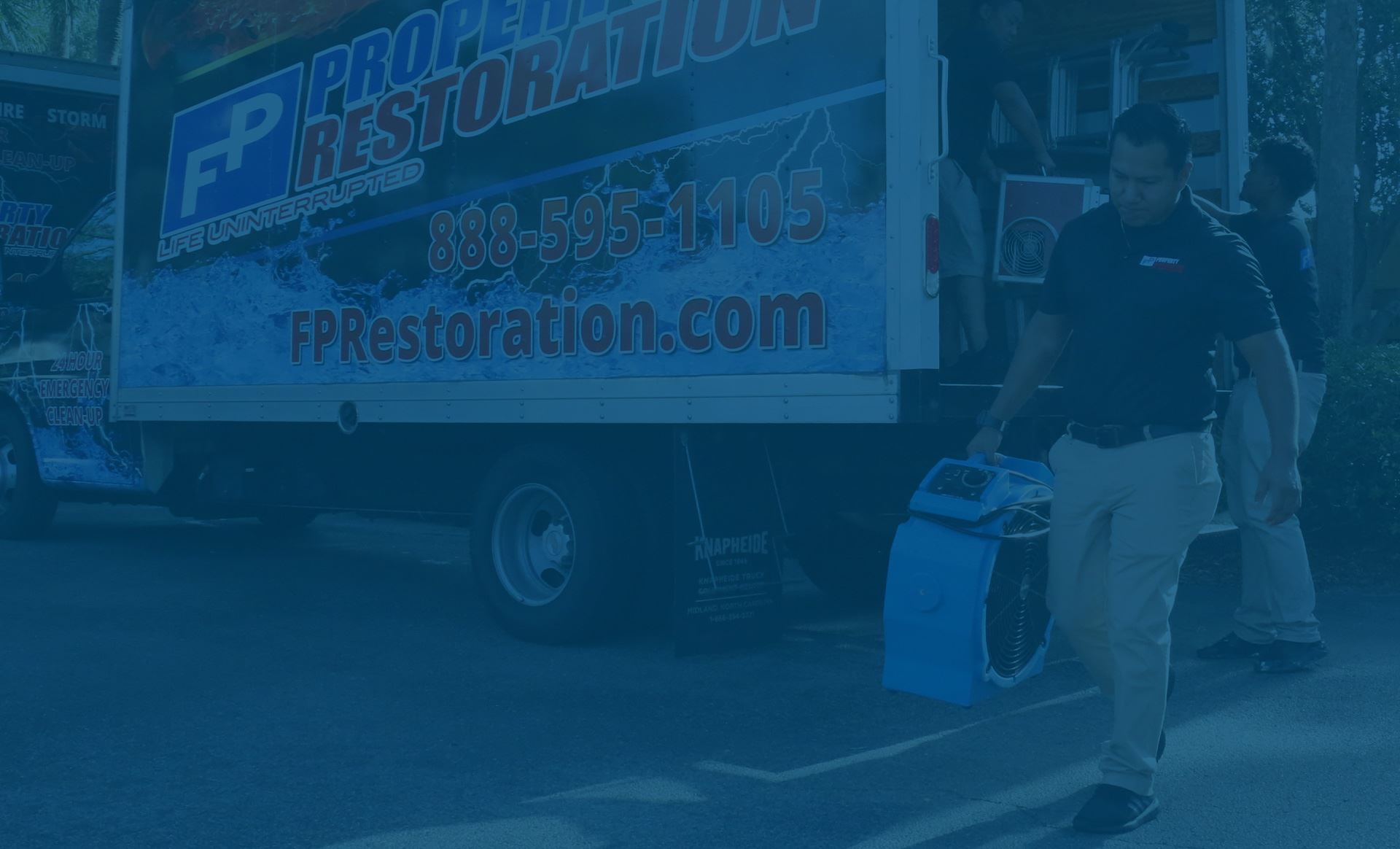 Disaster Restoration Anytime, Anywhere, At Any Scale
REQUEST A FREE ESTIMATE TODAY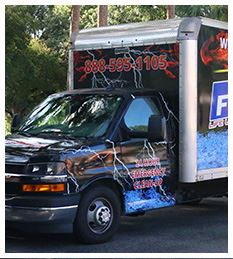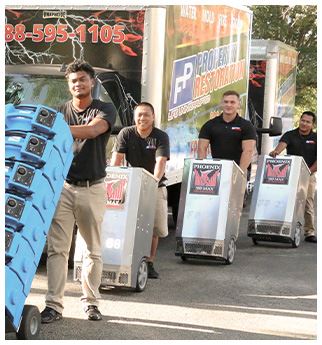 Call us today at (888) 408-2335 or complete our online form here.