WE'RE HERE FOR YOU BEFORE, DURING, & AFTER THE STORM
Emergency Storm Damage & Recovery in Florida
We're LICENSED, CERTIFIED, INSURED, & BONDED to handle all of your needs and serve you better!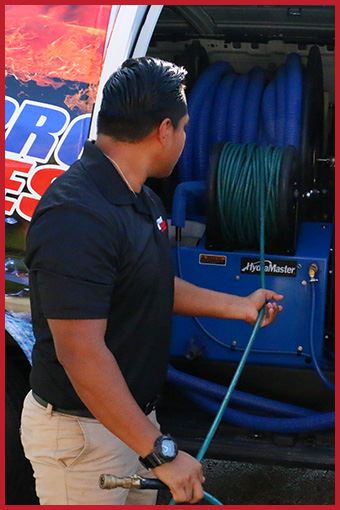 Testimonials
Committed to Total Customer Satisfaction
I had total trust in them, I could leave for a few hours and they would even take care of my 4 dogs like they were their own.

- Barry M.

Storm Damage Restoration in Florida
Emergency Storm Damage Restoration & Repair Services Available 24/7
Here in Florida and along the greater Gulf Coast, hurricane season stretches from early June through the end of November. With each passing year, tropical storms and hurricanes seem to be increasing in severity, leaving residents throughout the region vulnerable to considerable property damage.
At FP Restoration, we understand the immense impact—financial and otherwise—hurricanes have on Florida and Gulf Coast residents, which is why we're prepared to assist you with comprehensive storm damage restoration services. Damage from storm winds and rain can be handled differently than damage from rising floodwaters. We have more options to restore and save your existing property. When you call FP Restoration, we'll start by getting to you as soon as humanly possible. Then, we'll lay out your options and make recommendations to carry out our plan of action and get you back on your feet as fast as possible.
---
Contact us online or call (888) 408-2335 to learn more about our storm damage restoration services in Florida and beyond. We will arrive on the scene as soon as possible when you call.
---
Safe & Reliable Storm Damage Restoration—The Pros at FP Restoration Do it the Right Way
When a storm or flood damages your property, you and your community are left with unimaginable damage to structures, property, and possessions. Even worse, you're left with questions as well. Who do you call? What do you do first? Who's going to pay for all the damage? At FP Property Restoration, we comprehensively answer these questions and address all damage caused by storms.
Our Florida and Gulf Coast storm damage repair and restoration process includes:
Free, in-person inspections and property assessments
Wind damage repair and restoration
Water and flood damage repair and restoration
Mold inspections, testing, and remediation, and Contents cleaning (on-site or off-site)
Fire damage restoration
Comprehensive repairs and cleaning
FP Property Restoration is highly experienced in providing comprehensive storm repair and restoration services in Florida, along the Gulf Coast, and beyond. For families, businesses, and whole communities or neighborhoods, in the aftermath of serious weather, we're here to help 24/7, 365. Our rapid-response teams can be on-site in 30 minutes or less and we can help both Spanish and Laos-speaking customers.
---
If you've experienced significant storm damage, or expect to from an oncoming storm, call (888) 408-2335 immediately.
---
Repairing Your Community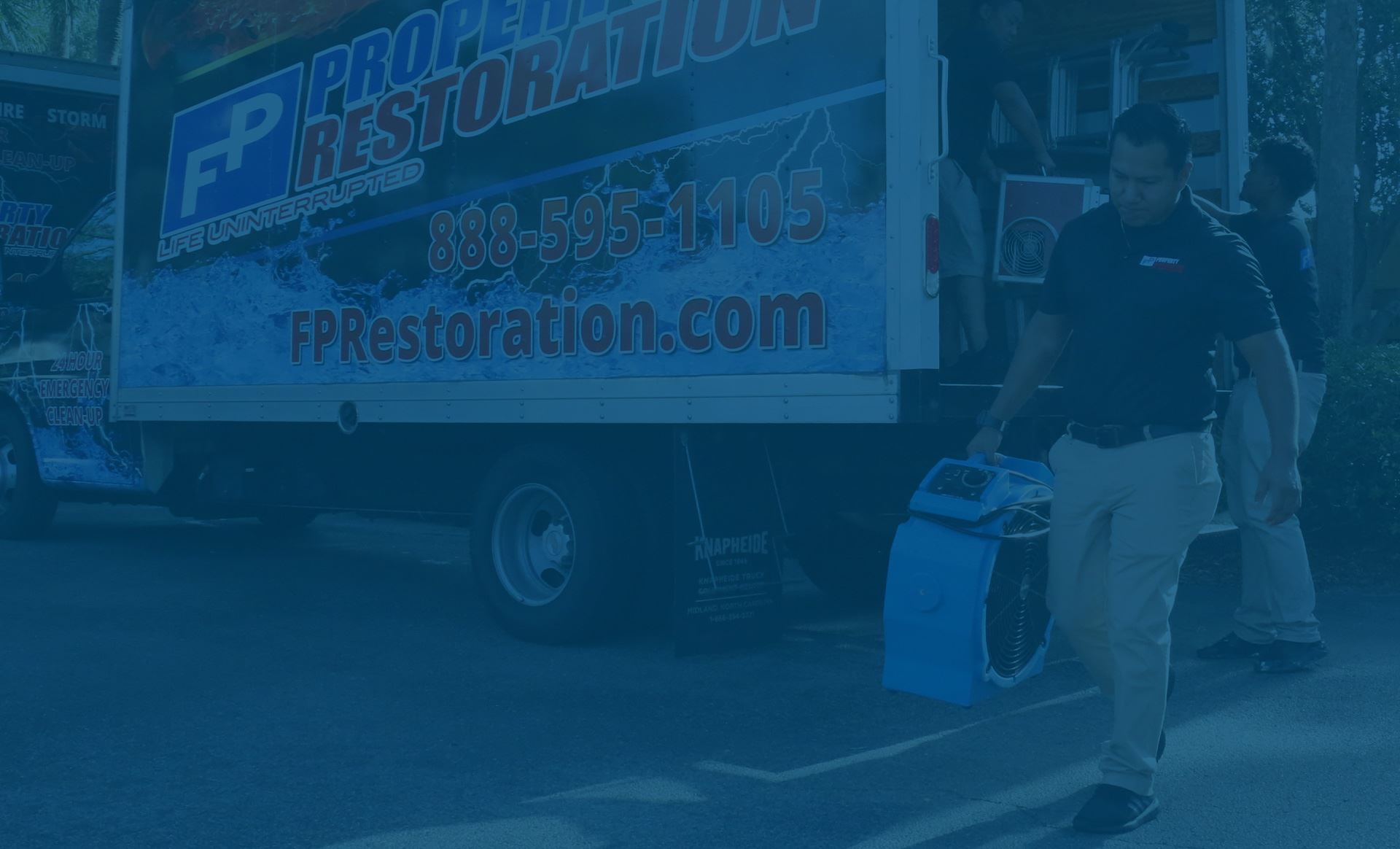 Disaster Restoration Anytime, Anywhere, At Any Scale
REQUEST A FREE ESTIMATE TODAY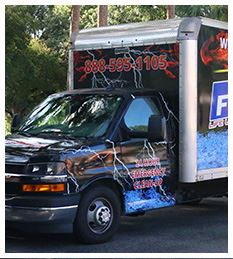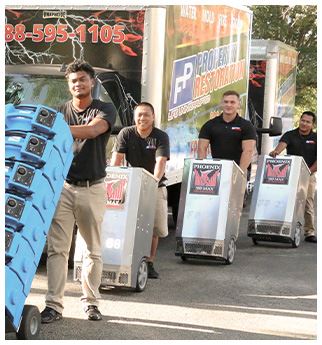 Call us today at (888) 408-2335 or complete our online form here.
Fast-Response Storm Damage Restoration Company
At FP Restoration, our rapid response and thorough restoration and repair work have earned us national recognition. For our response to Hurricane Harvey, Hurricane Irma, and Hurricane Michael, we were honored with the Sedgwick Catastrophe Response Award.
Our rapid-response storm teams are large enough and have the best credentials to safely and swiftly get your family, your employees, and your neighborhood up and running with the least interruption. With just one call, we bring the right people with the right training and the right equipment to get the job done.
We Restore Communities & Property
For residents, businesses, and communities in Florida and throughout the Gulf Coast, storms are catastrophic occurrences, requiring hundreds of emergency decisions. Simply put, storms and the damage they cause are too great for one person to have all the answers. At FP Restoration, we can be on-site in 30 minutes or less to help you navigate damage, preserve life, and restore communities.
We provide storm restoration services that scale to storm damage, including (but not limited to):
Structural Repairs
Wind damage repair/restoration
Temporary repairs
Full-service restoration
More
A devastating storm is hard enough on your family, company, and community. The first step when cleaning up the devastation is selecting the right company to make your community whole. FP Property Restoration isn't only the right company—we're also the best storm damage restoration company in the region, guaranteed.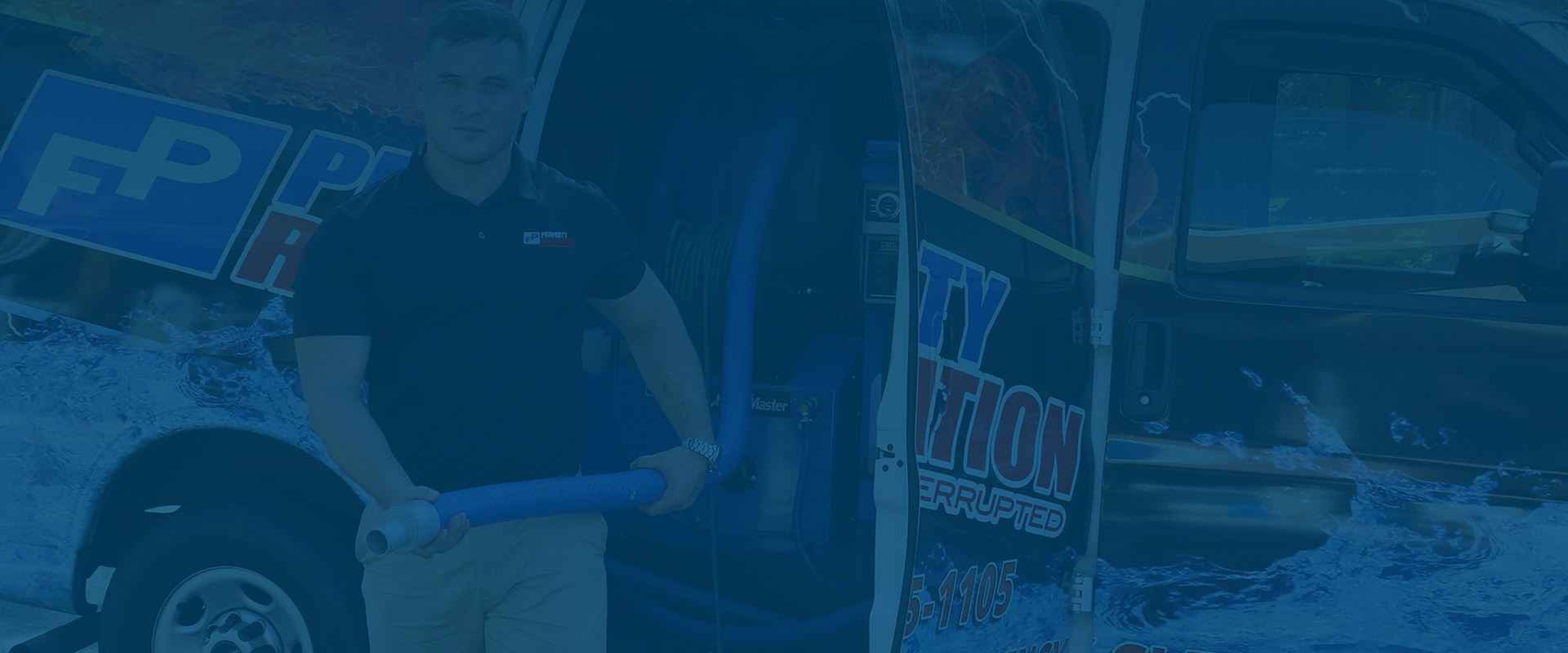 What Sets Our Team Apart:
Customer Satisfaction Guaranteed

Emergency Service

Preferred Vendor to Insurance

Professional Team

Industry-Leading Process

Full-Service Restoration Company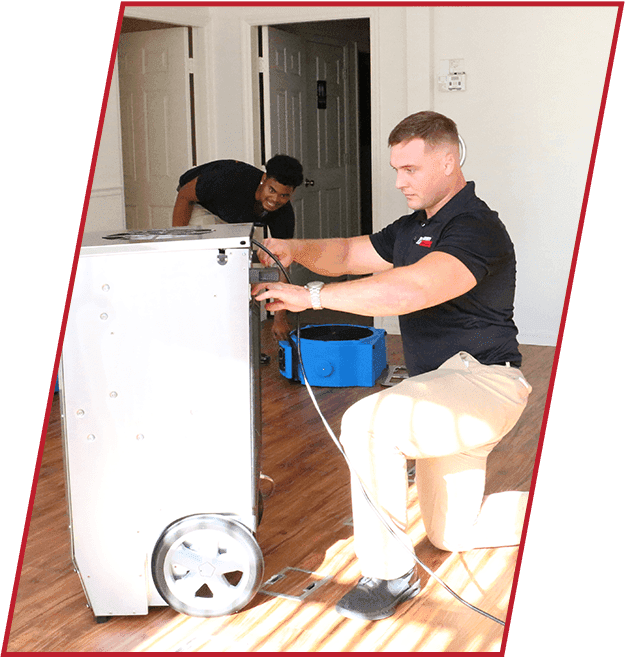 What's the best fire damage restoration company in SW Florida?

A.

FP Restoration is the preferred vendor for over 20 Florida insurance providers—we are their go-to company for storm restoration and repair issues. As a trusted and licensed partner to insurance ...

How do I choose the right storm repair company?

A.

Experience matters when it comes to deploying scalable, rapid-response teams. No two catastrophes are alike, but past experience handling some of the worst damage Gulf weather can throw at Florida and ...

What should I do once the storm has passed?

A.

The first, most pressing matter after a storm has passed is the safety of you, your family, and your community. Structures and sidewalks can be replaced, but you can't. As you assess the damage, avoid ...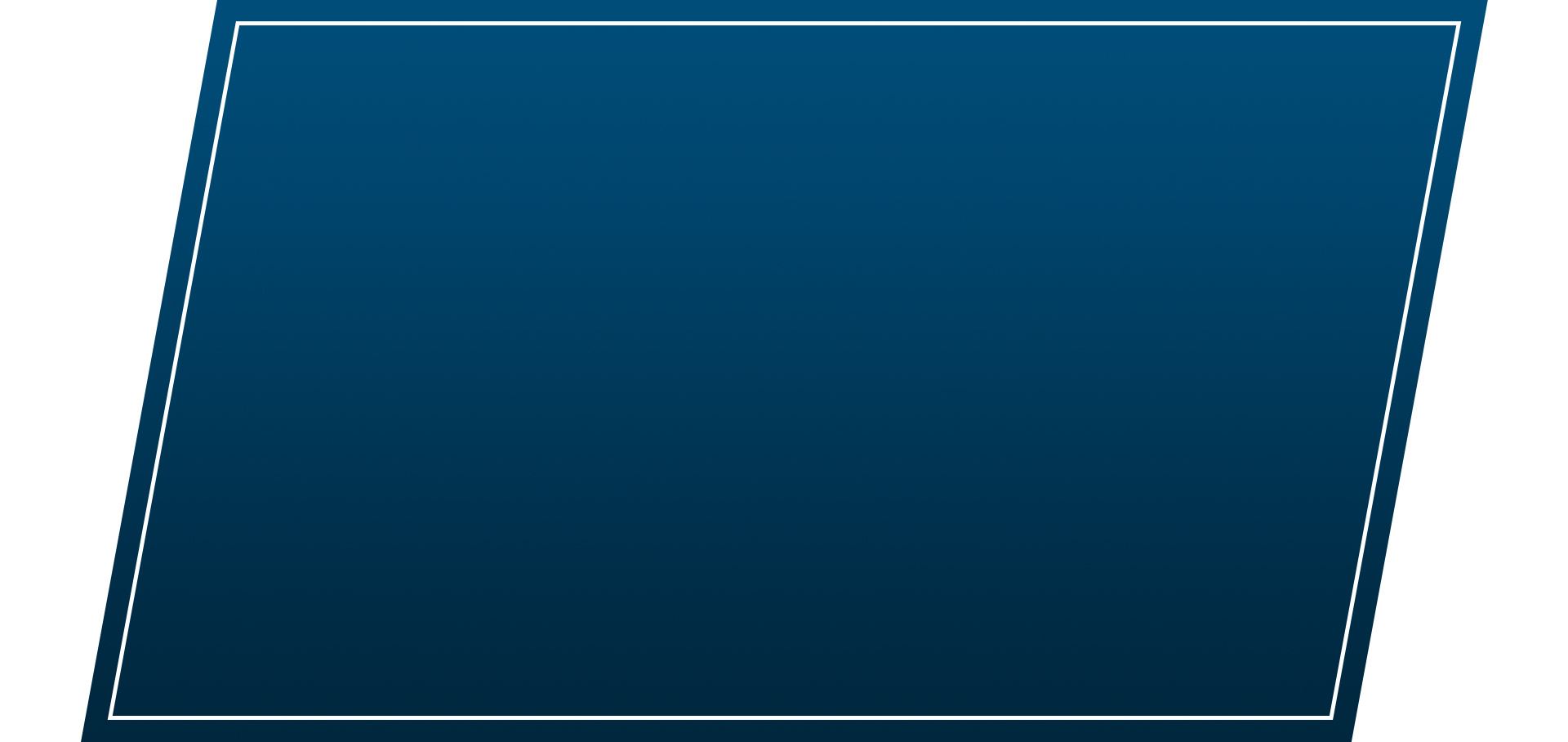 Damage Restoration News, Preparedness Tips, & More
Check back often for the latest news in storms, water damage, & more!