DETECT HIDDEN SOURCES OF WATER DAMAGE WITH INFRARED TECH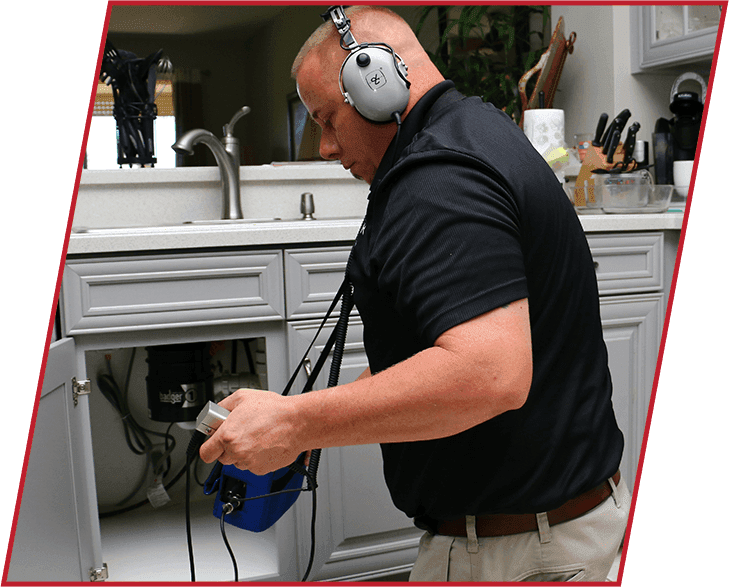 Emergency Thermal Inspection Services in Florida
Professional Thermal Imaging Services Available 24/7
Water damage isn't always caused by calamity, flooding, or extinguished fires. Sometimes, it can be difficult to tell where water damage is coming from at all. Since most of your structure's plumbing is hidden under floors and behind walls, attempting to locate a leak, burst pipe, or other water damage source can be tiring, expensive, and unsuccessful. At FP Property Restoration, we have the answer.
FP Property Restoration utilizes infrared thermal imaging (IR) technology to conduct inspections of homes, businesses, condos, and other properties to take the guesswork out of inspections. This technology allows our team to uncover water damage sources, as well as conduct routine scheduled maintenance inspections to ensure there are no unknown issues.
If you've experienced water damage from a mysterious source, a thermal inspection from FP Restoration can locate, identify, and fix the problem. Call FP Restoration at (888) 408-2335 immediately.
Thermal Inspection for your Neighborhood, Home, or Business
To the naked eye, pipes near bursting or worsening leaks don't always reveal themselves. Thankfully, these issues can't hide from our infrared thermal inspection technology. During our thermal inspections, we'll search for irregularities, test the structure, keep an eye out for signs of water damage, and continue investigating until we've uncovered the source of a current or likely problem. Trust FP Restoration with the safety, integrity, and usability of your property—now and in the future.
We Work on All Types of Properties
From whole neighborhoods to single-family homes, local banks to 33-story high rises, FP Restoration's thermal inspection teams can scale to your property or disaster for a thorough inspection. We have the capability to uncover invisible or lurking water damage throughout properties of every size to keep you, your family, and your employees safe.
We provide thermal inspection services for all types of properties, including (but not limited to):
Small and large homes
Apartment buildings and complexes
Condominiums
Schools and educational facilities
Houses of Worship
Hotels and resorts
Restaurants
Office buildings
Medical facilities
Warehouses and industrial properties
FP Restoration has the tools, training, and understanding to identify, repair, and restore the source of current or future water damage in your structure. Don't knock down wall after wall searching for the source—trust FP Restoration to use infrared technology and find it for you.

I had total trust in them, I could leave for a few hours and they would even take care of my 4 dogs like they were their own.

- Barry M.

Honestly not sure what we would have done if FP hadn't stopped to help- very grateful.

- Dennisun C.

Operations manager Devin McKeon was especially helpful in finalizing the completion of the restoration.

- Dave K.

All of the techs were so professional, kind, and sensitive to the homeowner's situation.

- Eileen L.

They worked non stop for the last 10 days to mitigate our home.

- Brian B.
Demystifying Water Damage
For current property owners, thermal inspections can help you identify the source of water damage before walls are destroyed, floors ripped up, or greater damage is done. Thermal inspections don't stop there, though. For new or prospective property buyers, a thermal inspection can reveal unknown issues and potential water damage before you sign on the bottom line.
If you are purchasing a house or commercial property, an infrared thermal inspection takes away any uncertainties about the condition of the property. Call us anytime to schedule an inspection or set up a highly-recommended preventative maintenance routine using infrared inspection methods.
At FP Property Restoration, we have the tools, technology, and training to provide you with the highest level of service.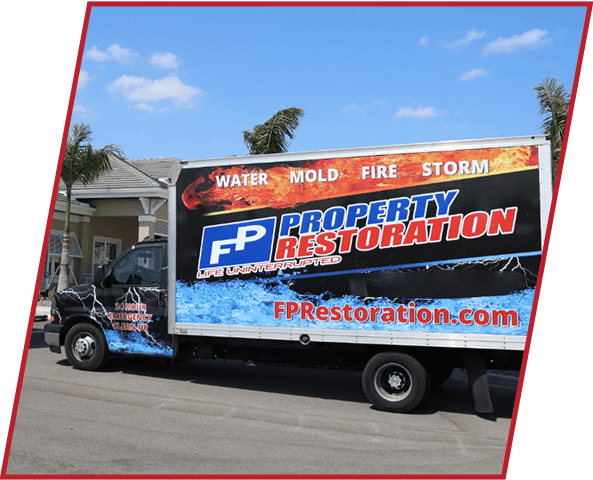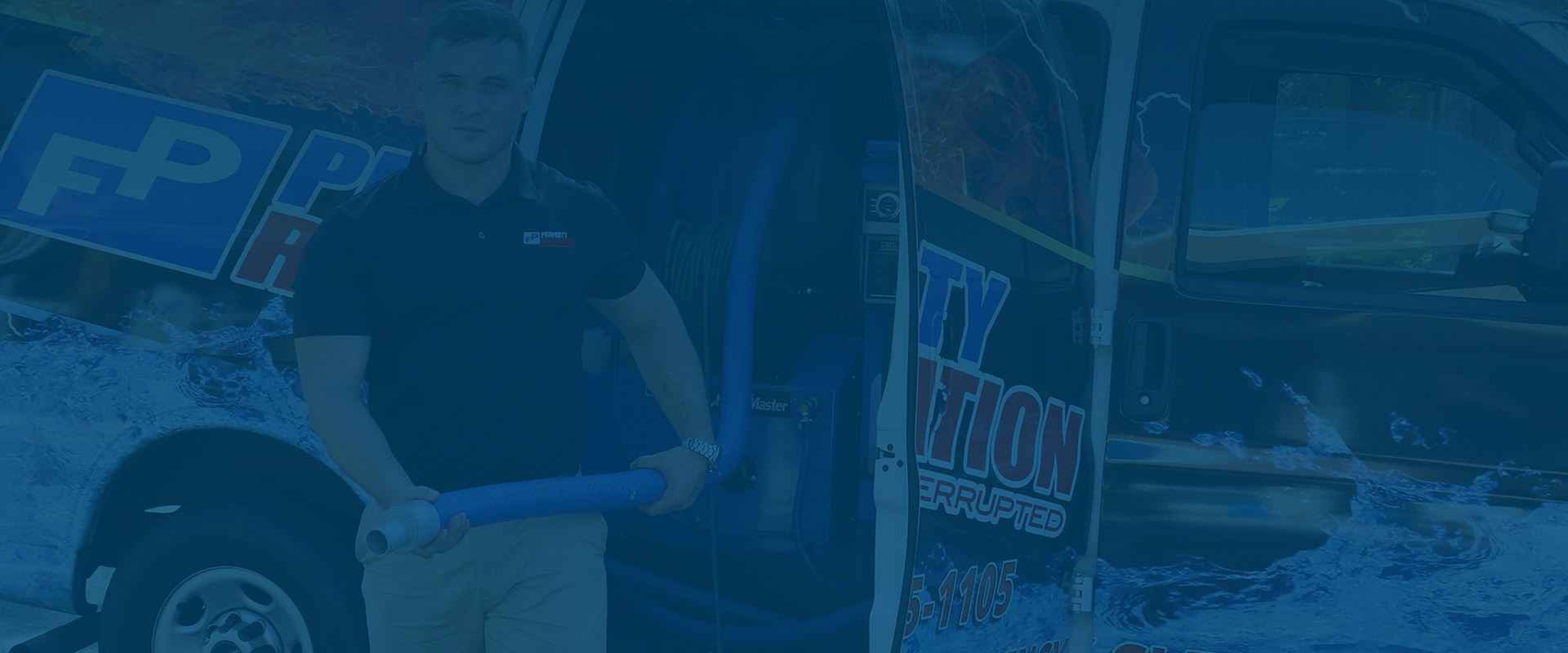 What Sets Our Team Apart:
Customer Satisfaction Guaranteed

Emergency Service

Preferred Vendor to Insurance

Professional Team

Industry-Leading Process

Full-Service Restoration Company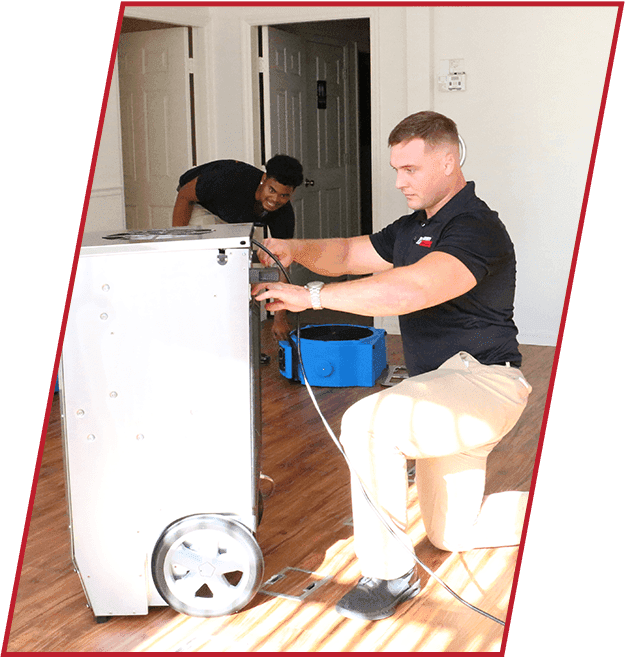 What's the best Thermal Inspection company?

A.

If you have an insurance claim, we strongly urge you only to use a restoration company that is equipped with infrared thermal imaging cameras. This technology is valuable evidence for your insurance ...

Is it always obvious where water damage is coming from?

A.

Not in the slightest. Depending on your structure, some (if not all) of your plumbing system could be hidden behind walls, within ceilings, or under floors. Worse still, you could experience major ...

What does the Thermal Inspection process involve?

A.

Our technicians are all equipped with thermal imaging cameras in the field. The combination of thermal imaging units, moisture detection devices, and the highest level of IICRC training gives FP ...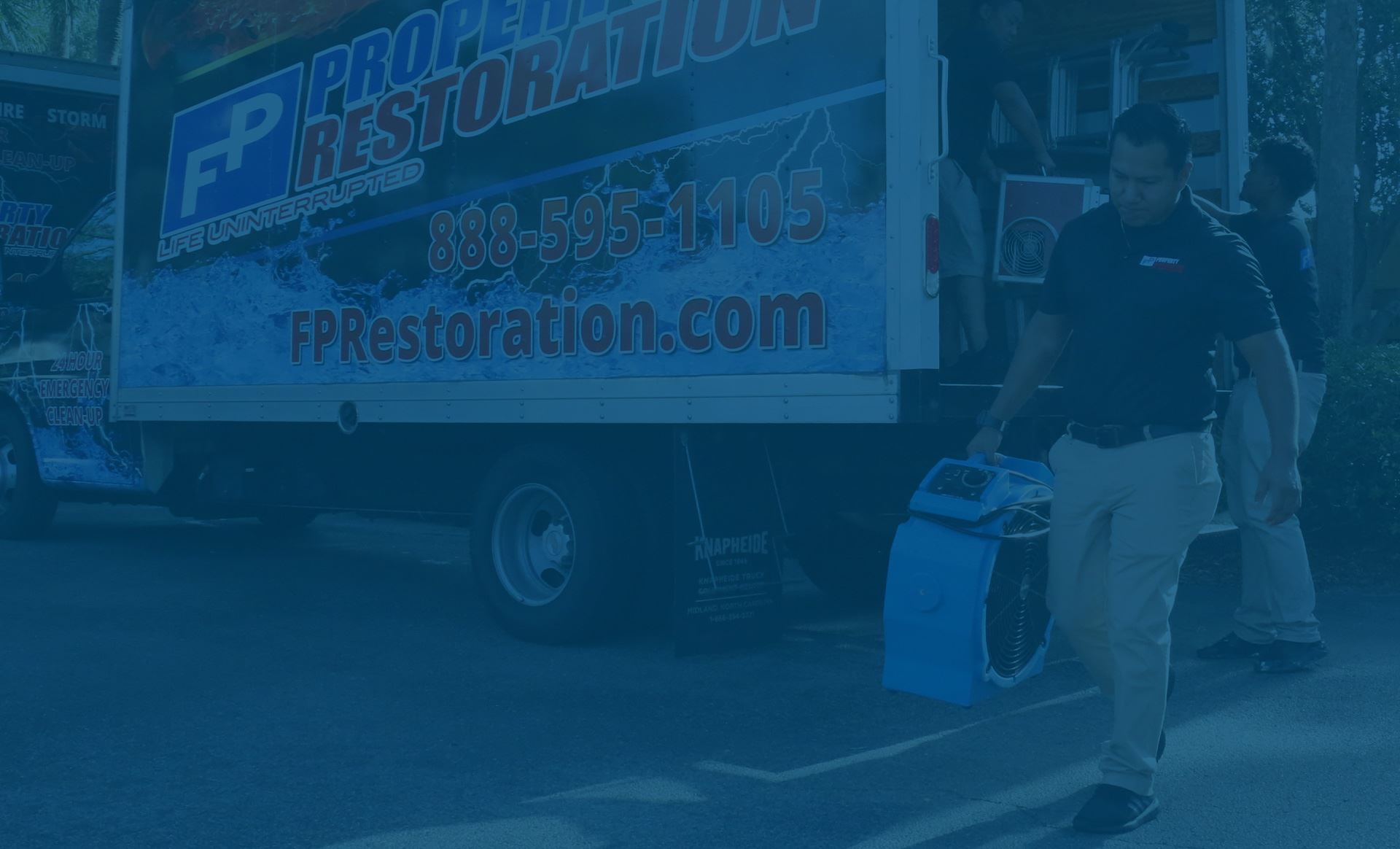 Disaster Restoration Anytime, Anywhere, At Any Scale
REQUEST A FREE ESTIMATE TODAY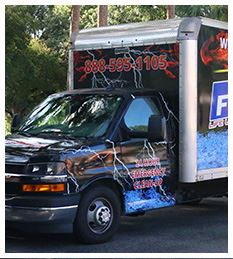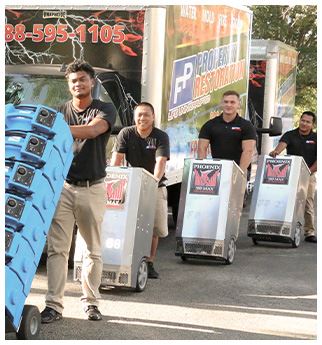 Call us today at (888) 408-2335 or complete our online form here.