COMPLETE FIRE DAMAGE RESTORATION IN FLORIDA
At FP Property Restoration, we take immense pride in our unwavering commitment to aiding countless fire victims not only across the state of Florida but across the entire nation. With a steadfast dedication to excellence, we have been a beacon of hope for those who have faced the devastating aftermath of fires.
Our team stands ready, armed with expertise and state-of-the-art resources, to embark on a journey of renewal and restoration in the wake of fire damage. As such, our mission extends far beyond surface-level restoration. Our team is equipped to clean up fire damage, clean and restore salvageable belongings, and conduct post-fire repairs on properties of all sizes.
Recognizing that time is of the essence, our rapid-response team springs into action, adapting to the scope and scale of the fire's aftermath. No matter the magnitude of the challenge, we are prepared to rise to the occasion. A mere phone call sets our wheels in motion, and within 30 minutes or less, our dedicated experts are on-site, ready to instigate the restoration process. We understand the importance of resuming life without undue interruptions, and it is this understanding that fuels our tireless efforts. We pledge our expertise, our resources, and our unyielding commitment to walking beside you on your journey toward restoration.
Emergency Fire & Smoke Damage Services Available 24/7
FP Property Restoration is the leading fire damage repair company throughout Florida and the Gulf Coast region. Fire damage is a far more complicated issue than most contractors are capable of repairing. Beyond the damage to walls, floors, cabinets, and ceilings, there are structural issues, HVAC issues, and electrical issues to consider, limit, and repair.
At FP Property Restoration, we've helped thousands of fire victims throughout the state of Florida and the nation. Our team is equipped to clean up fire damage, clean and restore salvageable belongings, and conduct post-fire repairs on properties of all sizes. Fire damage isn't over when the fire's gone out. Our fast-response team can scale to the size of fire damage, whether it's a single-family home, business, or community. After just one call, we can arrive on-site within 30 minutes or less. We get straight to work by employing our proven damage restoration process so that you can get back to life uninterrupted.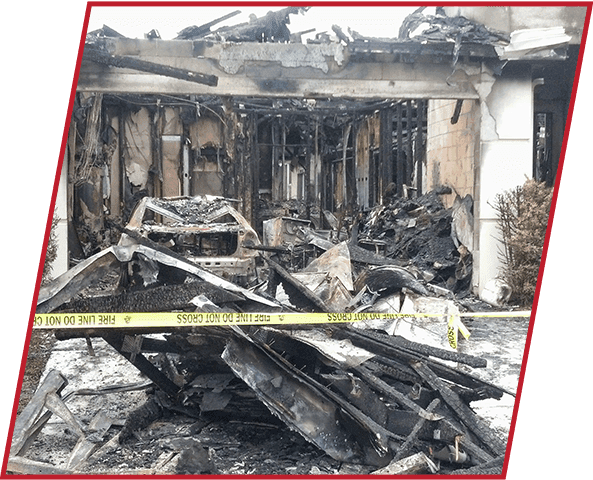 Emergency Fire Damage Restoration Services in Florida
We're LICENSED, CERTIFIED, INSURED, & BONDED to handle all of your needs and serve you better!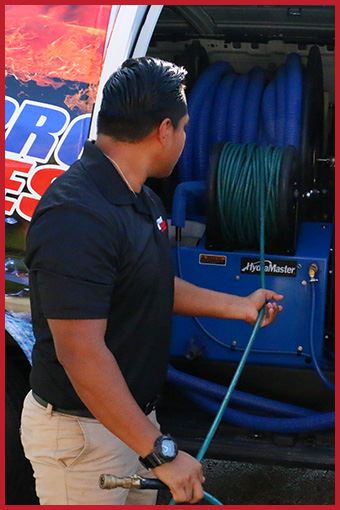 Testimonials
Committed to Total Customer Satisfaction
I had total trust in them, I could leave for a few hours and they would even take care of my 4 dogs like they were their own.

- Barry M.

Helping You Rise from the Ashes
---
Contact us online or call (888) 408-2335 to learn more about our fire and smoke damage services in Florida and beyond. We will arrive within 30 minutes or less when you call.
---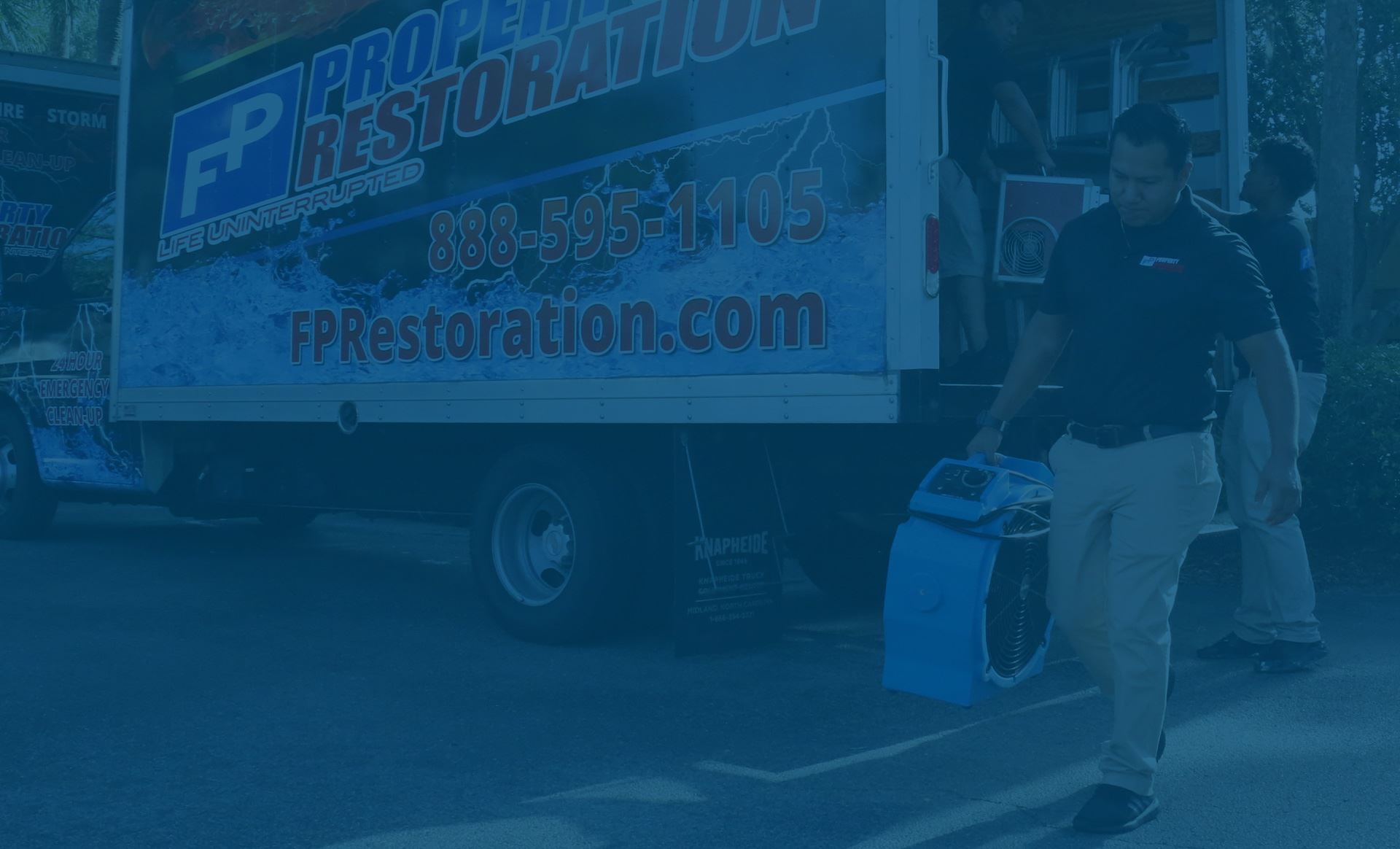 Disaster Restoration Anytime, Anywhere, At Any Scale
REQUEST A FREE ESTIMATE TODAY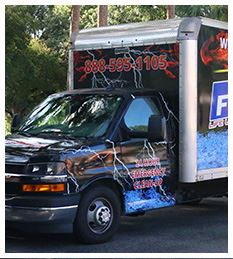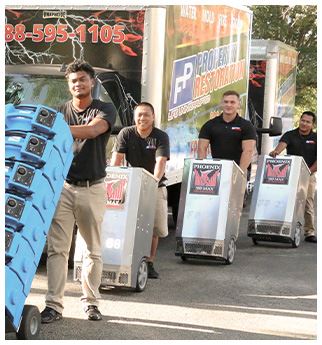 Call us today at (888) 408-2335 or complete our online form here.
Safe & Reliable Fire Damage Restoration—the Pros at FP Restoration Do it the Right Way.
Fires are devastating events that require professional fire cleanup, restoration, and repairs. FP Property Restoration is available 24/7, 365 days a year to assist you. Our fire cleanup process varies greatly depending on the extent and scope of the damage. For example, a relatively small electrical fire that is put out quickly and only damages a small area will require a much simpler cleanup and restoration process than a full-blown structural fire.
In general, our fire cleanup process includes the following:
First, we meet you on-site and assess the damage comprehensively.
Next, our team makes any necessary temporary repairs to secure your property, including boarding up windows and doors, tarping any roof openings, and supplying temporary power.
We document all damages using both photographs and video. During this time, your Project Manager is in constant communication with your insurance adjuster so that the cleanup process moves swiftly and everyone is on the same page.
Our rapid fire-response team inserts Air Filtration Devices (AFDs) in your property to filter the air, improving breathing and odor issues.
We remove any materials that are unable to be cleaned/restored and dispose of them immediately.
Our team dry-cleans all surfaces using chem sponges, then damp-cleans them using a degreaser and deodorizing solution.
We encapsulate and seal some materials to limit powerful fire odors. This step is taken on a case-by-case basis.
We clean and seal air ducts and HVAC units.
At this point, we move on to the repairs stage of the restoration process so that you can get back to life as you know it—uninterrupted.
---
FP Property Restoration is your go-to team for trusted fire and smoke damage cleanup, restoration, and repairs. We keep you in the loop throughout the entire process and update you on daily progress. We also interface with insurance providers to achieve the smoothest possible resolution in the least amount of time so that everyone involved can get back to their lives. Rising from the ashes of a fire is as simple as calling FP restoration today at (888) 408-2335.
---
Fast-Response Fire Damage Restoration Company
Fire doesn't always stop where we want it to, leaping from house to house and business to business across whole communities. In our Florida fire restoration services, FP Restoration is as thorough and relentless as the fire itself. Our fire damage services follow the paths of flame and smoke throughout your property and community, no matter the scope of damage.
Our rapid-response fire teams are large enough and have the best credentials to safely and swiftly get your family, your employees, and your community up and running with the least interruption. With just one call, we bring the right people with the right training and the right equipment to get the job done.
We Restore Communities & Property
Fire is more than just orange flames—they're smoke, heat, melting ceilings, ruined ventilation, noxious odors, hazardous materials, stained furnishings, and exposed rooms. Fire damage leaps from spot to spot throughout properties and communities. To combat this destruction, FP Restoration goes the extra mile to find, repair, clean, and deodorize every feasible square inch of your property.
We provide fire restoration services in Florida to match the damage, including (but not limited to):
Drywall repair
Texture & painting
Flooring repair (wood, carpet, vinyl, etc.)
Cabinet repair (kitchen, bathroom, closets)
Electrical repairs
Plumbing repairs
Air conditioning repairs
Structural repairs (exterior, roof, framing, more)
A fire's impact resonates deeply, affecting not only your family, but also the core of your company and the very heart of your community. Navigating the aftermath can be overwhelming, but amidst the chaos, the initial and crucial step is enlisting the services of a proficient restoration company. In this pivotal moment, FP Property Restoration doesn't just emerge as the right choice; we stand as the definitive choice, unrivaled in our commitment and expertise as the foremost fire damage repair company in the entire region, a distinction that comes with an unshakable guarantee of quality and excellence.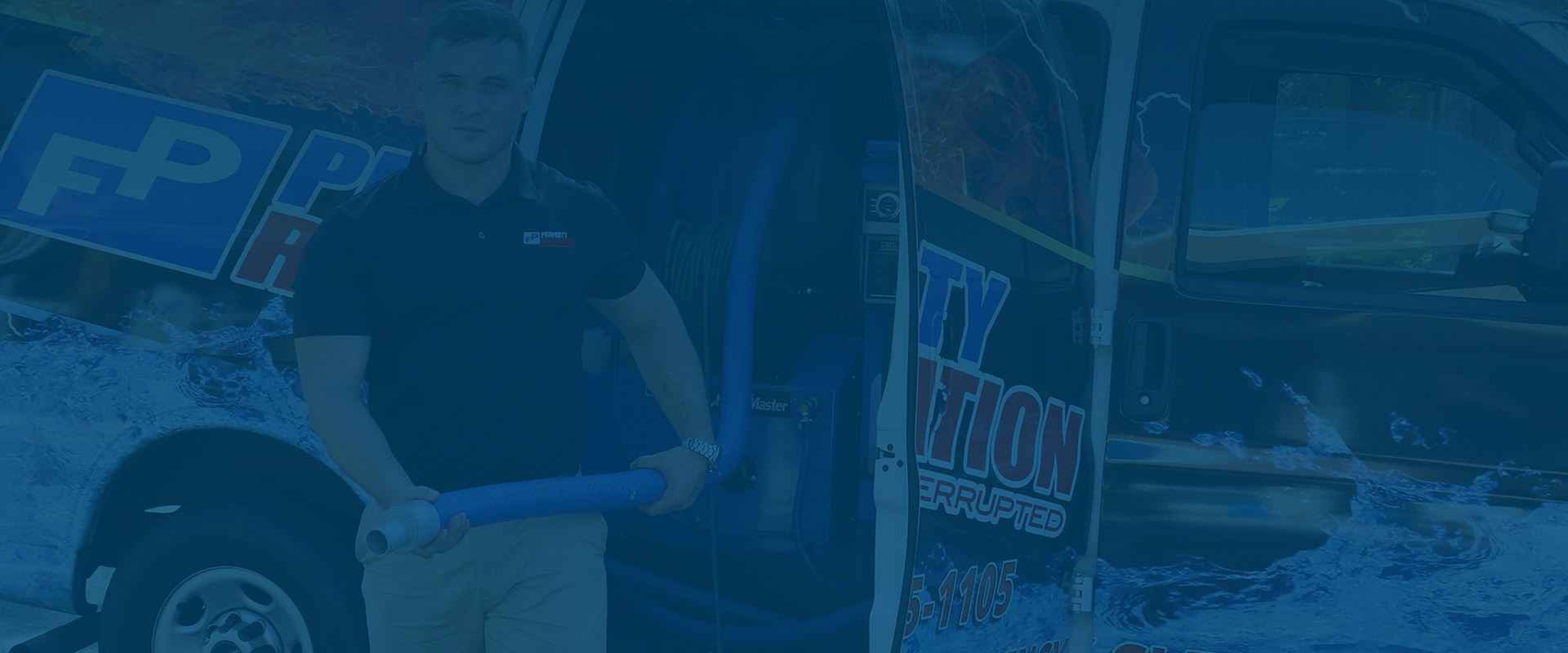 What Sets Our Team Apart:
Customer Satisfaction Guaranteed

Emergency Service

Preferred Vendor to Insurance

Professional Team

Industry-Leading Process

Full-Service Restoration Company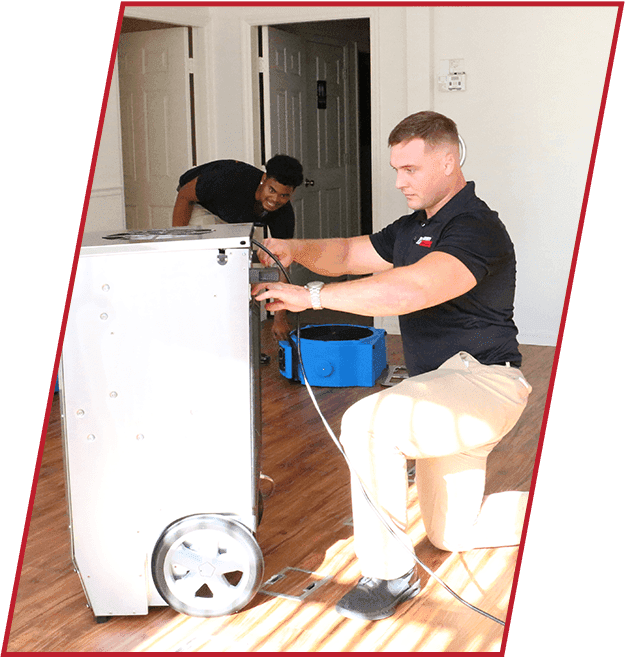 Frequently Asked Questions
What's the best fire damage restoration company in SW Florida?

A.

FP Restoration is the preferred vendor for over 20 Florida insurance providers—we are their go-to company for all fire and smoke damage issues. We are their trusted licensed repair source for accurate ...

How do I choose the right fire repair company?

A.

If your home has suffered damage due to a fire, you need a company that knows how to navigate the complexities of a fire-damaged property. Many times, homeowners' insurances rely on us to outline the ...

Can I stay or work in a fire-damaged property?

A.

This depends almost entirely on the scope of the fire damage and your usage of the property. Odors, dangerous chemicals, and structural damage can all pose a serious risk. At FP Restoration, our ...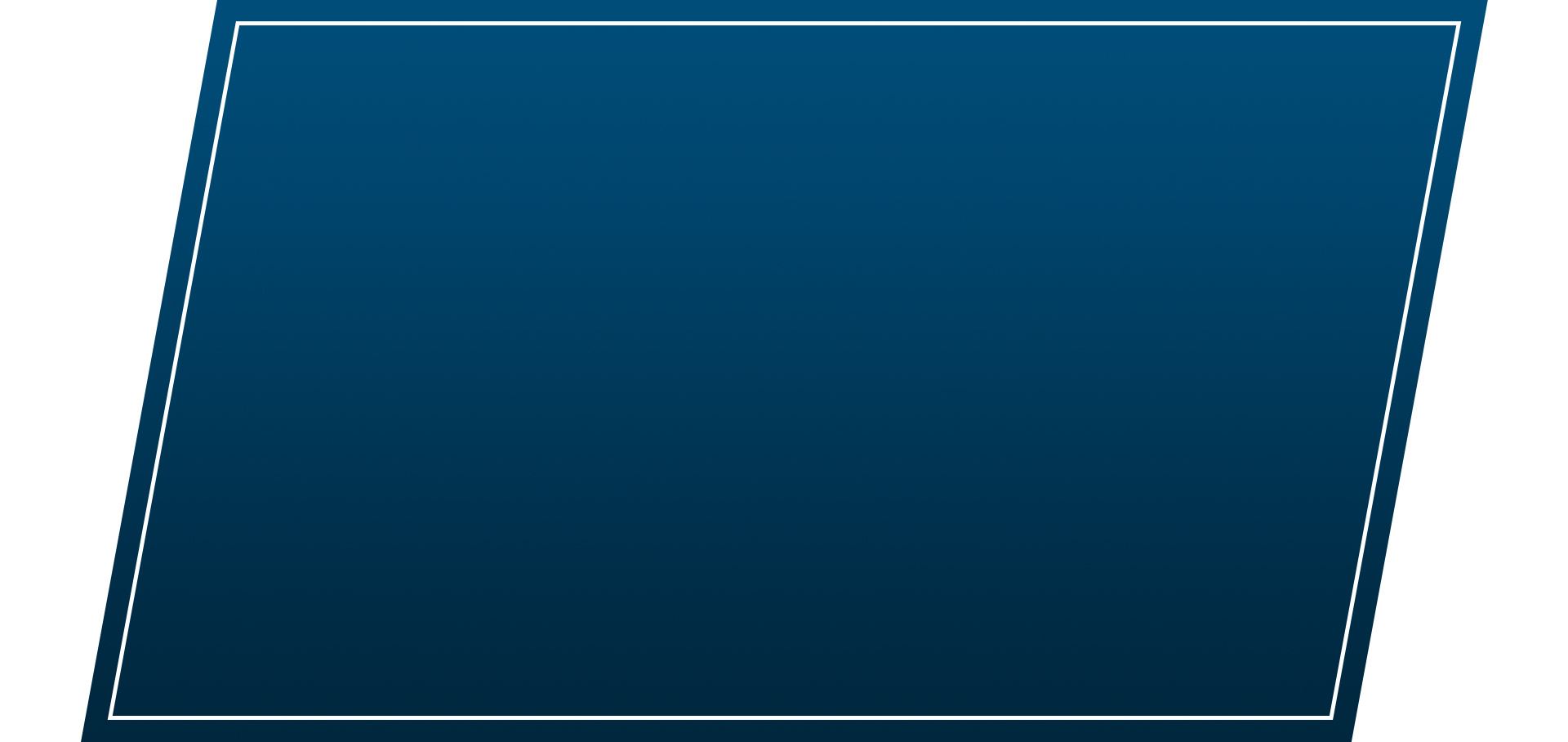 Damage Restoration News, Preparedness Tips, & More
Check back often for the latest news in storms, water damage, & more!