IT'S NOT A MATTER OF 'IF,' BUT 'WHEN'
Emergency Storm Preparedness Services in Florida
Professional Storm Damage Services Available 24/7
At FP Property Restoration, we believe that it's important for every Florida resident and business owner to be prepared for storms, hurricanes, and other weather events. With hurricane seasons that seem to increase in severity and longevity every year, taking the right precautions can make the difference between very little property damage and major destruction across entire communities.
Below, we've compiled our pre-storm preparation checklist for home property owners, businesses, and neighborhoods, as well as several storm preparation tips to help ensure that you, your possessions, and your property stay safe.
When disaster does strike, FP Property Restoration is here to help with comprehensive property damage restoration services. Call (888) 408-2335 for a free on-site inspection.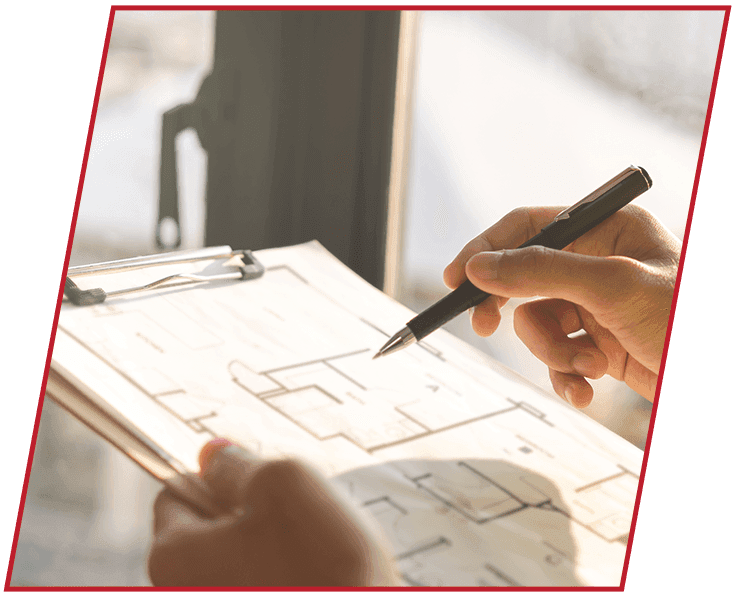 Storm Preparedness for Your Neighborhood, Home, or Business
Taking the proper pre-hurricane precautions can make a huge difference in your comfort during the storm, as well as the degree of property damage you suffer. Of course, all the precautions in the world cannot stop damage from occurring. When damage happens, it's all hands on deck for FP Property Restoration. If you need post-hurricane property repairs in Florida, contact us right away for a free, on-site inspection.
We Work on All Types of Properties
From whole neighborhoods to high rise apartments, small business warehouses to single-family homes, FP Restoration's catastrophe response teams can scale to your property or disaster for comprehensive repair and restoration service. From start to finish, disaster to a triumphant return, we can take your business, community, or home from a pile of lumber and bricks to a livable, workable environment with just one phone call.
We provide storm damage repair and restoration services for all types of properties, including (but not limited to):
Small and large homes
Apartment buildings and complexes
Condominiums
Schools and educational facilities
Houses of Worship
Hotels and resorts
Restaurants
Office buildings
Medical facilities
Warehouses and industrial properties
Our team is fully licensed, IICRC certified, NORMI certified, and EPA Lead-Safe certified. We utilize cutting-edge technology and state-of-the-art equipment to provide reliable emergency repairs and restoration services you can trust.

I had total trust in them, I could leave for a few hours and they would even take care of my 4 dogs like they were their own.

- Barry M.

Honestly not sure what we would have done if FP hadn't stopped to help- very grateful.

- Dennisun C.

Operations manager Devin McKeon was especially helpful in finalizing the completion of the restoration.

- Dave K.

All of the techs were so professional, kind, and sensitive to the homeowner's situation.

- Eileen L.

They worked non stop for the last 10 days to mitigate our home.

- Brian B.
Before a storm occurs, it's vital to have access to emergency alerts to ensure your safety and comfort during such events. Pay close attention to the weather forecasts during this time of year. Safety is our number one goal during catastrophic events, so if a storm is imminent, it's imperative to plan accordingly. At FP Property Restoration, we know firsthand that timber frames, roofs, and possessions can be replaced—but you can't be.
FP Property Restoration takes storm damage, repair, and restoration seriously. We can scale to the size of the disaster to help whole communities recover. We've been honored with the Sedgwick Catastrophe Response Award for our quick action during Hurricane Irma, Hurricane Harvey, and Hurricane Michael. When you need us, we will be there.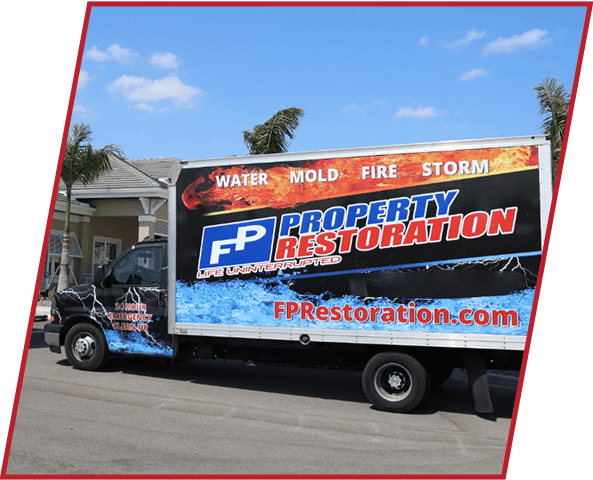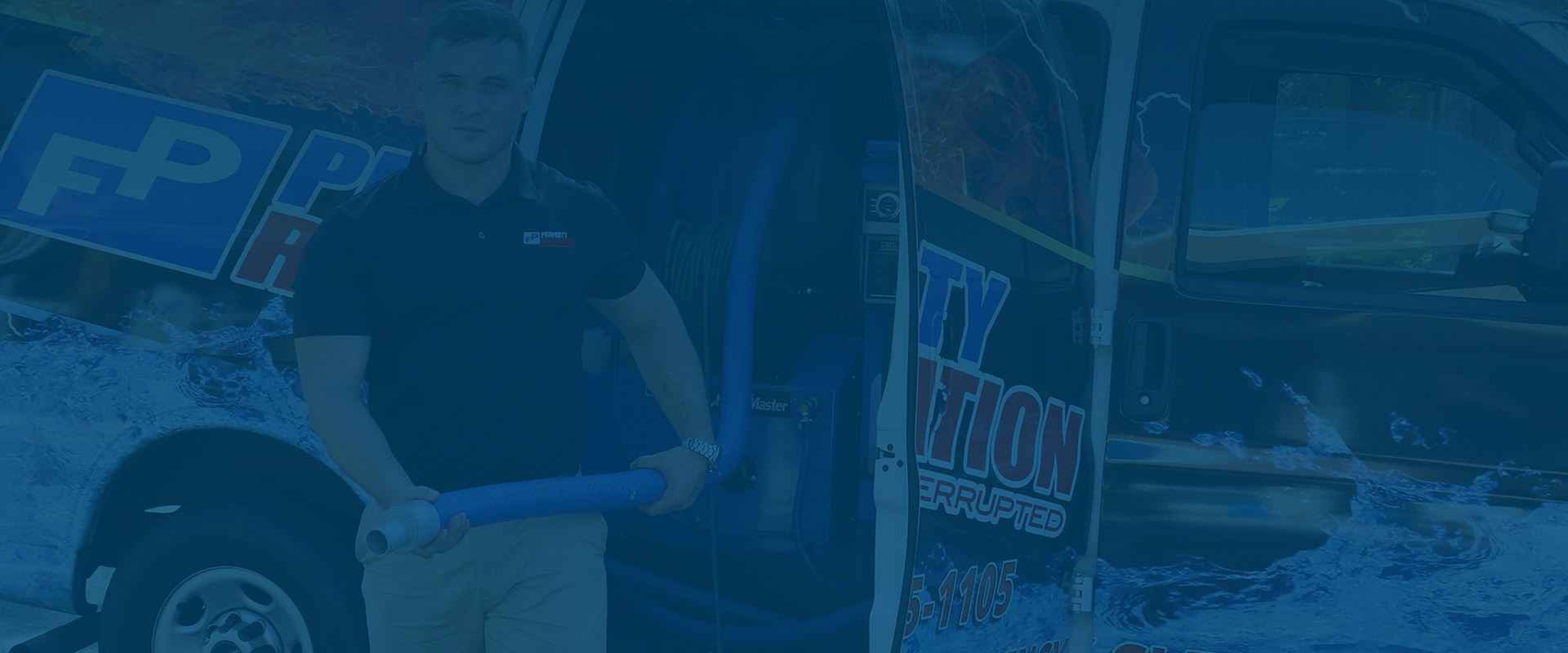 What Sets Our Team Apart:
Customer Satisfaction Guaranteed

Emergency Service

Preferred Vendor to Insurance

Professional Team

Industry-Leading Process

Full-Service Restoration Company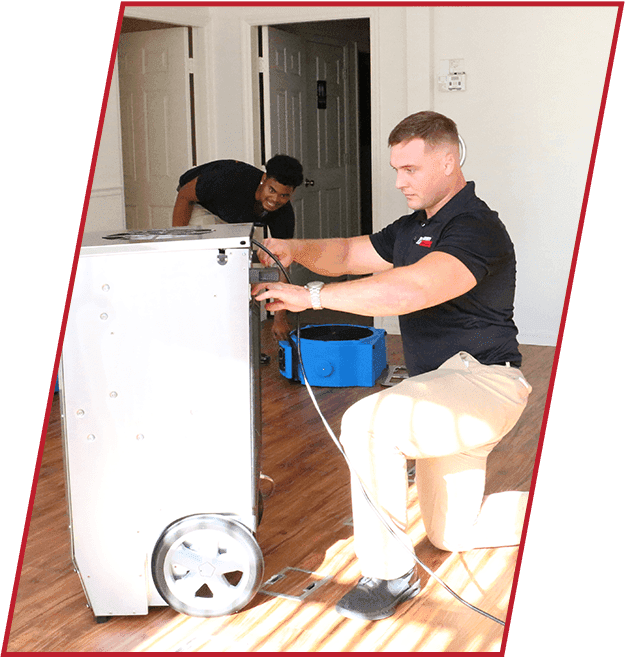 What's the best Storm damage company?

A.

In terms of comprehensive storm damage repair and restoration services, rapid deployment, and the ability to scale to the size and scope of any disaster, FP Property Restoration is nationally ...

How do I prepare for a hurricane in Florida or the Gulf Coast region?

A.

At FP Restoration, we know hurricanes all too well. If our rapid response to Hurricanes Harvey, Irma, and Michael taught us anything, it's these steps for being best prepared: Make sure all electronic ...

How do I prepare for a storm?

A.

Safety and comfort are the #1 priorities before disaster strikes. If you anticipate storm damage in your area, it's important to gather these key items beforehand so that you, your employees, and your ...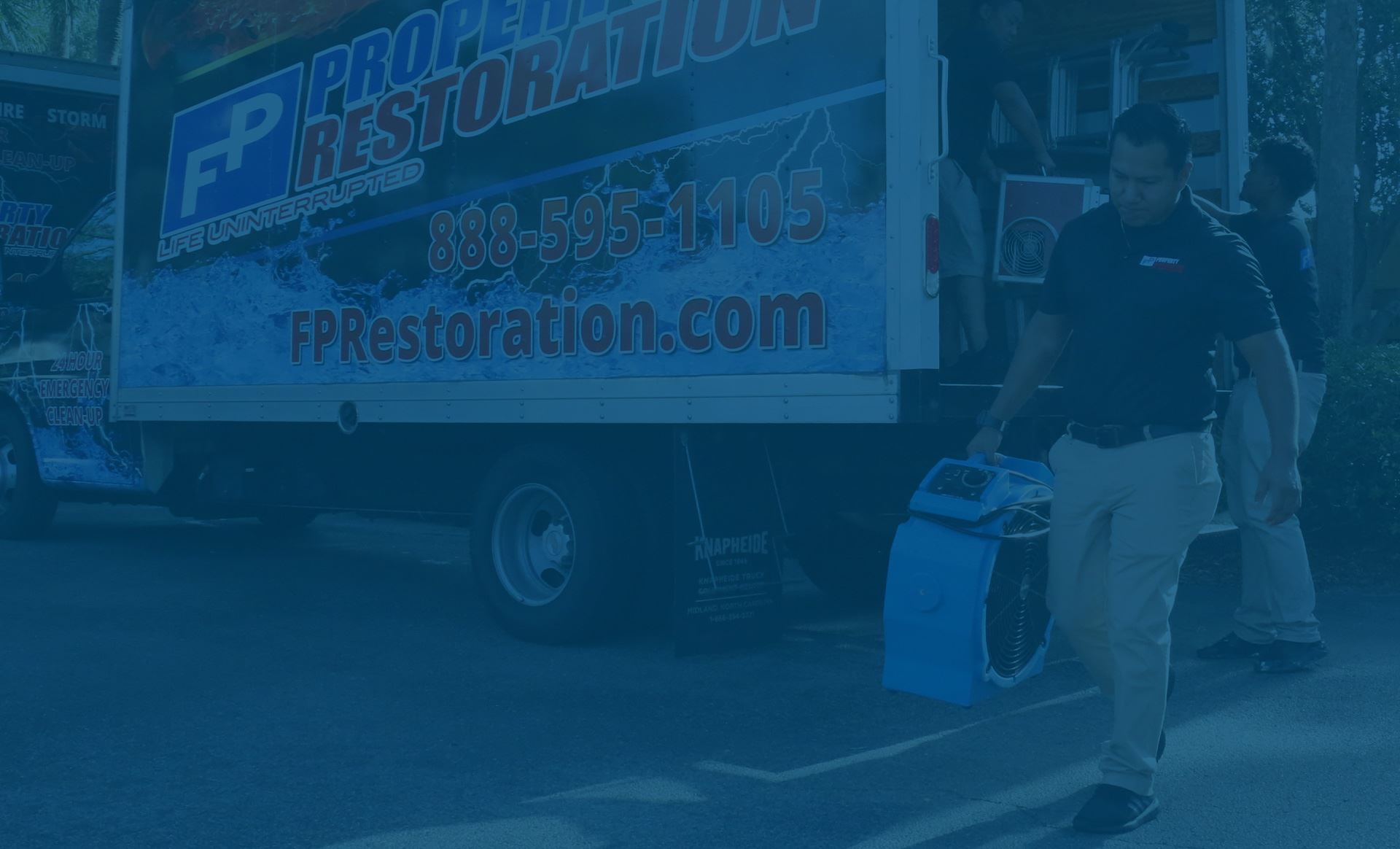 Disaster Restoration Anytime, Anywhere, At Any Scale
REQUEST A FREE ESTIMATE TODAY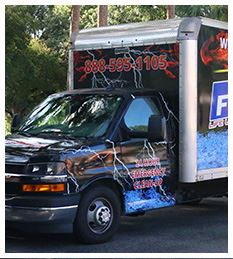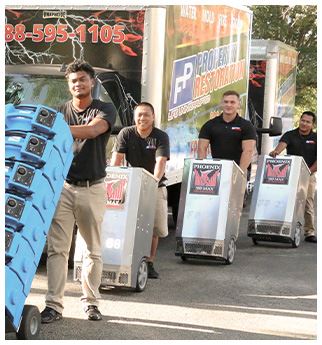 Call us today at (888) 408-2335 or complete our online form here.