Florida Mold Remediation
Licensed Mold Remediation Experts
FP Property Restoration is a licensed mold remediation company (#MRSR2615). We are experts in the removal of mold in both residential and commercial buildings. We carry all the appropriate licenses and insurances to perform mold remediation in the state of Florida.
Contact us online or call (888) 408-2335 to learn more about our Florida mold remediation services. We will arrive within 30 minutes or less when you call.
Signs Your Property Has a Mold Problem
Mold affects not just your property and its contents but is harmful (and can even be deadly) for you, your children, family, friends, co-workers, and anyone else who share the property with you. We have witnessed firsthand the health effects that mold damage has had on property owners. The damage done to their home or business is nothing compared to the overall health issues that mold brings. With that said, it is imperative that you contact us immediately at the first signs of mold.
Some signs that your home or business has a mold problem include:
The presence of visible mold
Strong, musty odors
Any evidence of past moisture problems that might have caused undetected mold growth
Recent water damage
Excessive humidity
Remember, if you can see mold, there is likely a lot more mold that you cannot see. It is important that you contact a professional Florida mold remediation company, like FP Property Restoration, that can detect hidden mold and ensure that it is entirely removed from your home or commercial space.
What You Should Know About Black Mold
You've probably heard horror stories about black mold, so the idea that it could exist in your home might be terrifying. However, understanding how to control and prevent this toxic mold is important. You need to have the ability to identify black mold in your Florida home in case you ever come across it.
In most cases, black mold will be found in areas that are humid, warm, and damp. The most common areas are crawlspaces and basements with lots of moisture, which helps mold to grow. While you may be accustomed to mold that is gray or green, black mold is signified by its black color. This makes it simple to identify in your own home.
The problem with black mold is that it can cause health problems and allergic reactions. The symptoms of exposure to black mold vary based on the length of exposure and how prevalent the mold is.
Common symptoms of black mold exposure include:
Fatigue
Sneezing
Eye irritation
Chronic coughing
Rashes
Nose or mouth irritation.
If the exposure is prolonged, exposure may also cause vomiting, nausea, and bleeding nose and lungs. Due to the major health issues that mold can cause, it's important to be aware of mold in the home for prevention and control. If you are looking for a contractor to help with the mold in your home, FP Property Restoration can help!
The Three R's: Removal, Remediation & Repairs
Once mold is detected, our primary objectives are to remove the mold and remediate the surrounding areas as soon as possible. We quickly remove the damaged areas and remediate all affected surrounding areas. During this process, our highest priority is to bring air quality back to an acceptable level. To do this, we utilize HEPA filtration devices to filter your air and continuously improve the air quality.
Once the mold is removed and remediated, our repair team begins repairing and restoring your home back to its original condition.
Our Mold Damage Restoration Process
It is fairly obvious that water damage can lead to mold. After all, excessive dampness is one of the prime factors in mold growth. However, many people don't realize that fire damage can also lead to mold, as efforts to put out the fire with water can create ideal conditions for various types of mold. Mold can even grow in homes or businesses that have not suffered water or fire damage, as long as there are ideal conditions of dampness and darkness.
Our IICRC-certified mold professional will conduct a free inspection to identify if there are signs of mold in your home or place of business. During the inspection, your Florida mold remediation expert will also try to find the cause of any issues, utilizing infrared cameras and moisture meters.
If there is reason to believe there is mold present, the next step is to have a licensed mold assessor test for mold. This process allows a third-party lab to verify the presence of mold. This same assessor will also create a mold protocol for mold removal. This can best be described as a step-by-step playbook of how the mold is to be removed, remediated, and disposed of.
Your Project Manager will review the protocol with you and answer any questions. At that time, we will also schedule a day to start the mold remediation.
All mold remediation jobs are different, however, all contain several of the same steps, including:
Containing the areas that have mold prior to starting the remediation
Inserting negative air scrubbing units to filter the air for mold spores during remediation
Proper removal, bagging, and disposal of mold-affected materials
HEPA vacuuming of the contained areas
Bio-washing of the contained areas using an approved antimicrobial
Cleaning of all ducts and HVAC units
Once remediation is complete, the third-party licensed mold assessor returns to conduct post-tests. These post-tests are used to verify that all mold has been removed. FP Property Restoration warranties all of our mold remediation work once a clean post-test has been received.
If you have a mold problem, contact FP Property Restoration at (888) 408-2335 for a free, on-site consultation right away.
Related Reading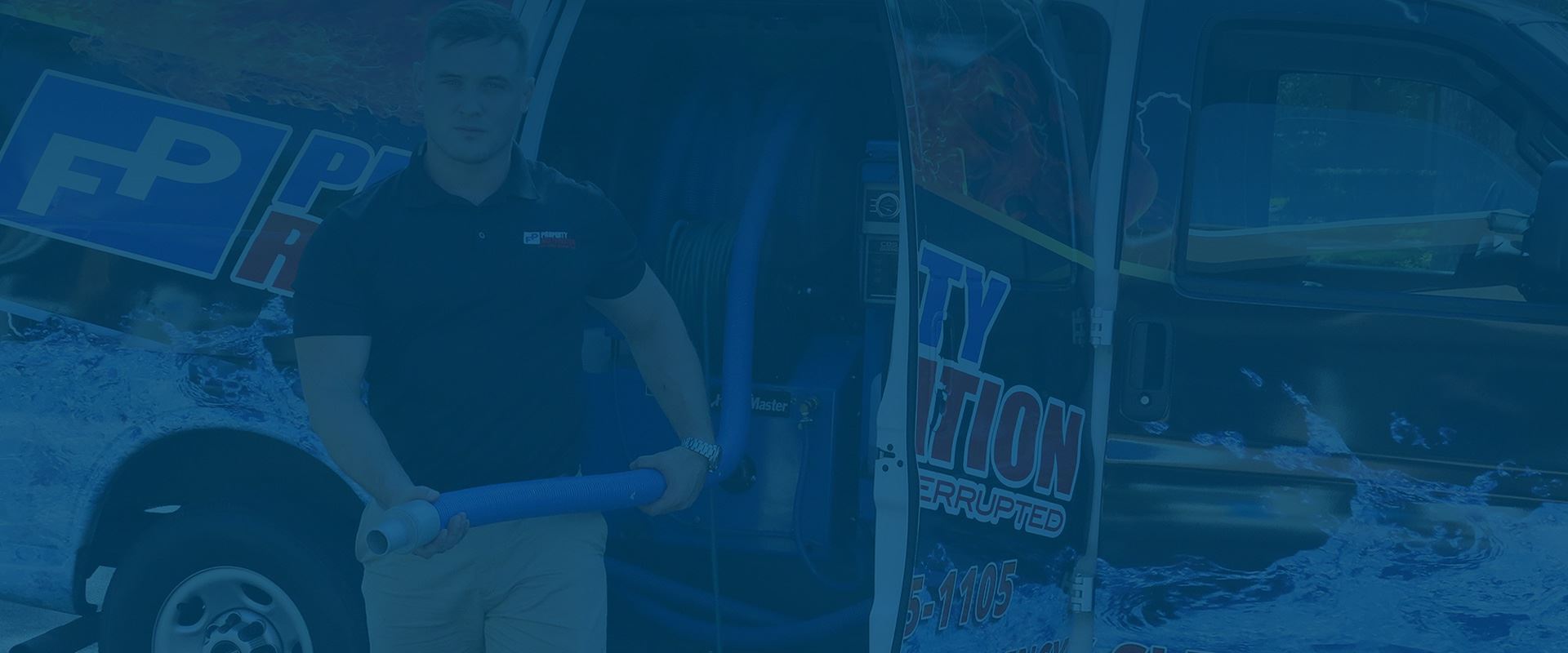 We are Different Than The Rest
See What Makes Us Unique
Full-Service Restoration Company

We are a fully licensed, insured and bonded company that can handle all of your restoration needs.

30 Minute Response Time

We will send a team member out and they will be on site in 30 minutes or less.

Professional Team

All of our team members are trained at the highest levels to perform all restoration and cleaning tasks.

Preferred Vendor

We are a preferred vendor with many of the insurance companies in Florida.

24/7 Emergency Service Available

When an emergency happens, our team will be there for you. Call us 24/7.

Customer Satisfaction Guaranteed

Our number one focus is on the customer and ensuring their satisfaction.
We Truly Care About OUr Customers
See What Past Customers Have to Say About Us
"Your team showed up fast and had a plan."

- Cameron T.

"Once you meet and talk with these guys, you will find out why they deserve every star."

- Kevin Y.

"We feel secure, educated and in good hands with this company."

- Michael D.
Our Experienced Team Is Available 24/7 When the Worst Happens, We'll Be There to Get You Back on Your Feet