What to Do after a Fire in Florida
Dependable Restoration Company Helping Floridians Combat Fire Damage
Every year, fires cause widespread destruction, including considerable property damage and, in some tragic instances, physical injuries and loss of life. Knowing what to do after a fire in Florida is an essential part of protecting yourself and your property. Understanding how to respond take can help keep you safe in addition to accelerating property restoration and financial recovery. If you have never dealt with fire damage before, FP Property Restoration is here to guide you through this process and provide superior support.
Has your home or commercial property already been damaged in a fire? Call (888) 408-2335 or contact us online to discuss your situation and request a free estimate today. Se habla español.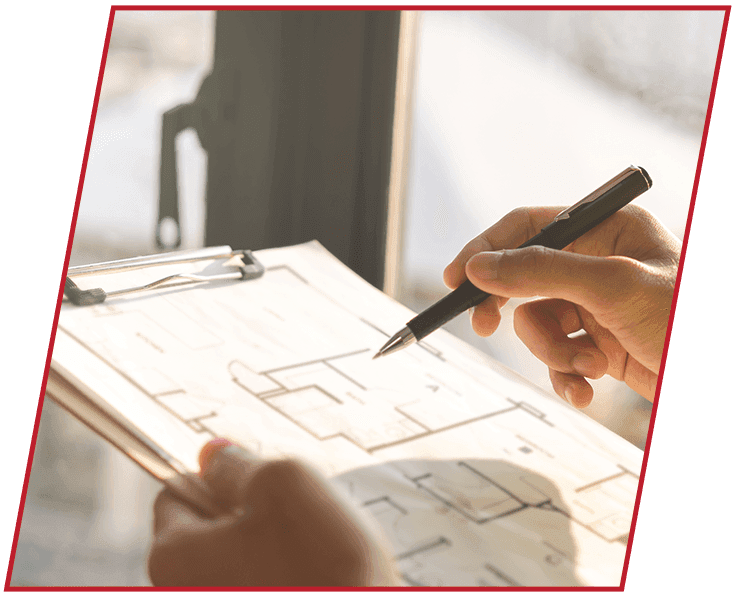 What to Do Immediately after a Fire in Florida
When a blaze threatens your home or commercial property, your first priority is ensuring your safety and the safety of the building's other occupants. Hopefully, you will already have robust fire safety protocols in place, meaning smoke detectors and other fire safety systems will trigger and alert occupants of the threat. If the building's systems have not triggered automatically, be sure to pull the nearest fire alarm, if applicable.
If the fire is small and contained, you may be able to put it out using a portable fire extinguisher, or a commercial building's sprinkler system may take care of the blaze. If you cannot locate the fire or you are not able to immediately extinguish it, evacuate as quickly and safely as possible. If the fire is in your home, you will ideally have placed all of your most important documents, including your Social Security card, driver's license, and birth certificate, in an easily accessible place. Grab these documents if it is safe to do so on your way out.
Call 9-1-1 as soon as you can, explain what you know, and request emergency assistance. Firefighters will soon arrive. In the meantime, get to your building's designated safe refuge area and conduct a headcount to ensure everyone made it out. If anyone is missing, be sure to alert emergency personnel along with details on where the missing person or persons may be located.
Under no circumstances should you reenter a building that is on fire, even if you know someone is missing or you left something important inside. Leave any rescues to the trained professionals, and stay a safe distance away from the building. Do not attempt to reenter until the all-clear is given by firefighters, but you should not expect to be able to return immediately, as the extent of the damage – including whether it may affect the structure's stability – will need to be thoroughly checked before the all-clear is given.
If your home was affected by a fire, you will likely need to stay at a hotel or with a loved one for at least one night. If your commercial property was impacted, you may not be able to immediately resume normal operations. While inconvenient and frustrating, you need to be sure the property is safe and secure before you return. In addition to structural concerns, gases like carbon monoxide and smoke inhalation can also be fatal if inhaled in high concentrations, and the soot and ash left behind from a blaze may contain toxic chemicals that are hazardous to your health.

I had total trust in them, I could leave for a few hours and they would even take care of my 4 dogs like they were their own.

- Barry M.

Honestly not sure what we would have done if FP hadn't stopped to help- very grateful.

- Dennisun C.

Operations manager Devin McKeon was especially helpful in finalizing the completion of the restoration.

- Dave K.

All of the techs were so professional, kind, and sensitive to the homeowner's situation.

- Eileen L.

They worked non stop for the last 10 days to mitigate our home.

- Brian B.
Assessing the Damage after a Fire in Florida
Before reentering a property damaged by a fire, get in touch with local authorities to confirm doing so is safe and that all power lines and other dangerous utilities have been shut off. Consider wearing basic protective clothing like long pants, long sleeves, gloves, and a face mask to protect yourself from residual hazardous materials. When possible, open windows to improve ventilation.
Then, carefully create an inventory of everything damaged or lost in the fire, from furniture to appliances. Take photos and videos of everything damaged or destroyed by the flames. You should also create a written inventory that estimates the value of each damaged or lost item. Creating this record should be done before any non-emergency cleanup or restoration efforts are undertaken, as this evidence will prove crucial when filing your insurance claim.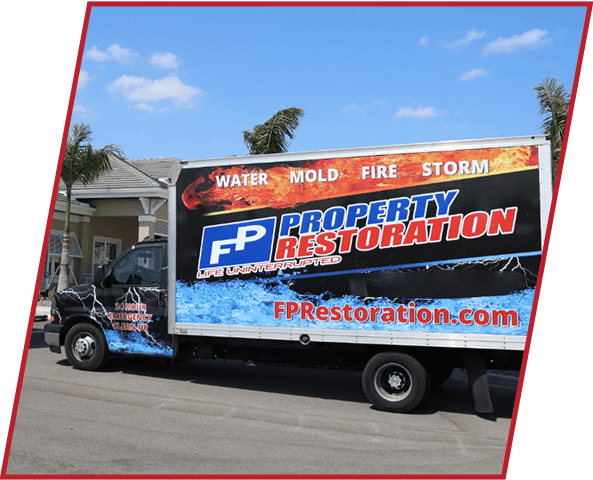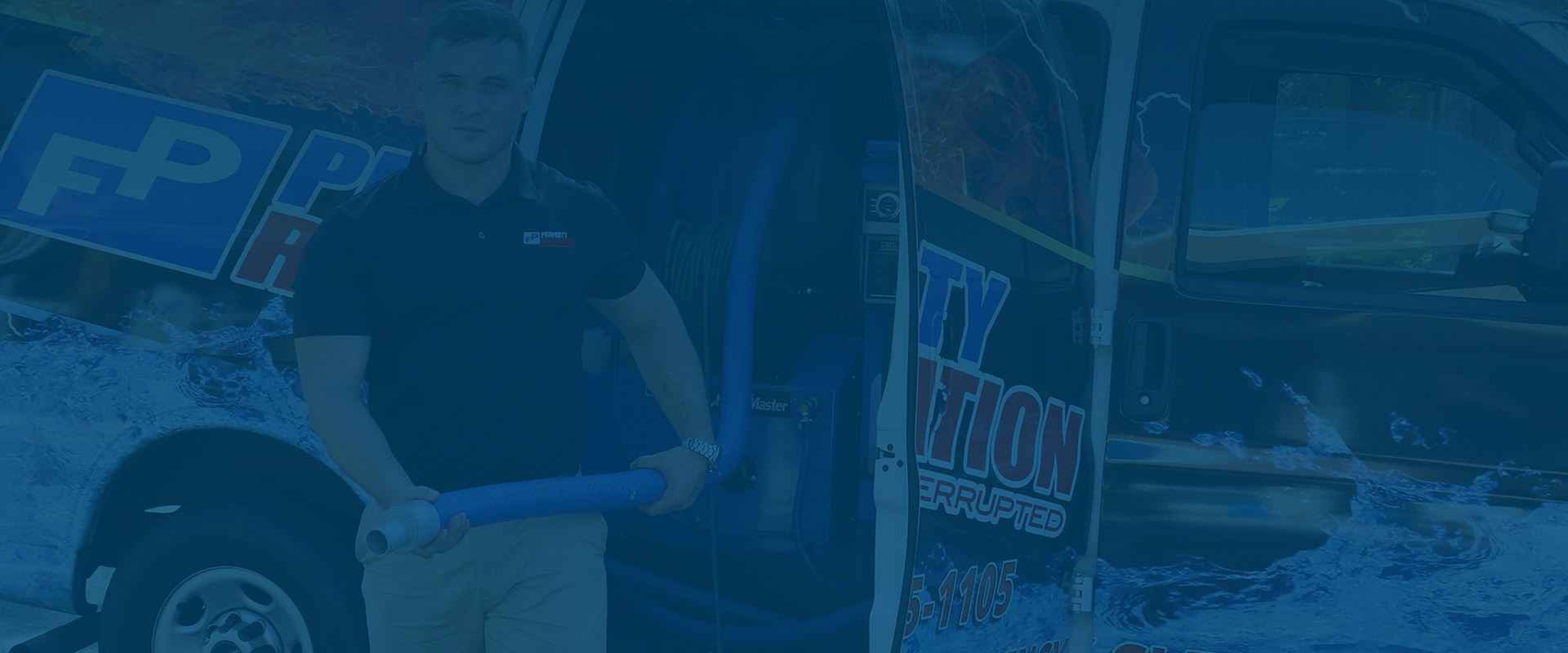 What Sets Our Team Apart:
Customer Satisfaction Guaranteed

Emergency Service

Preferred Vendor to Insurance

Professional Team

Industry-Leading Process

Full-Service Restoration Company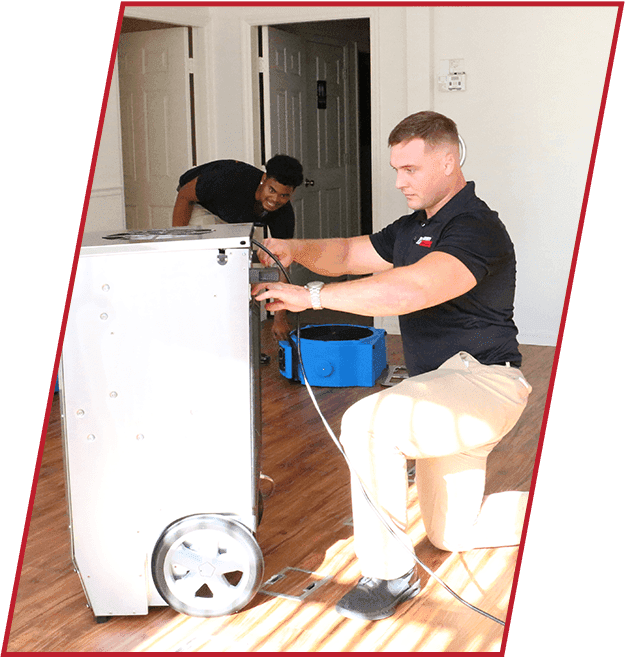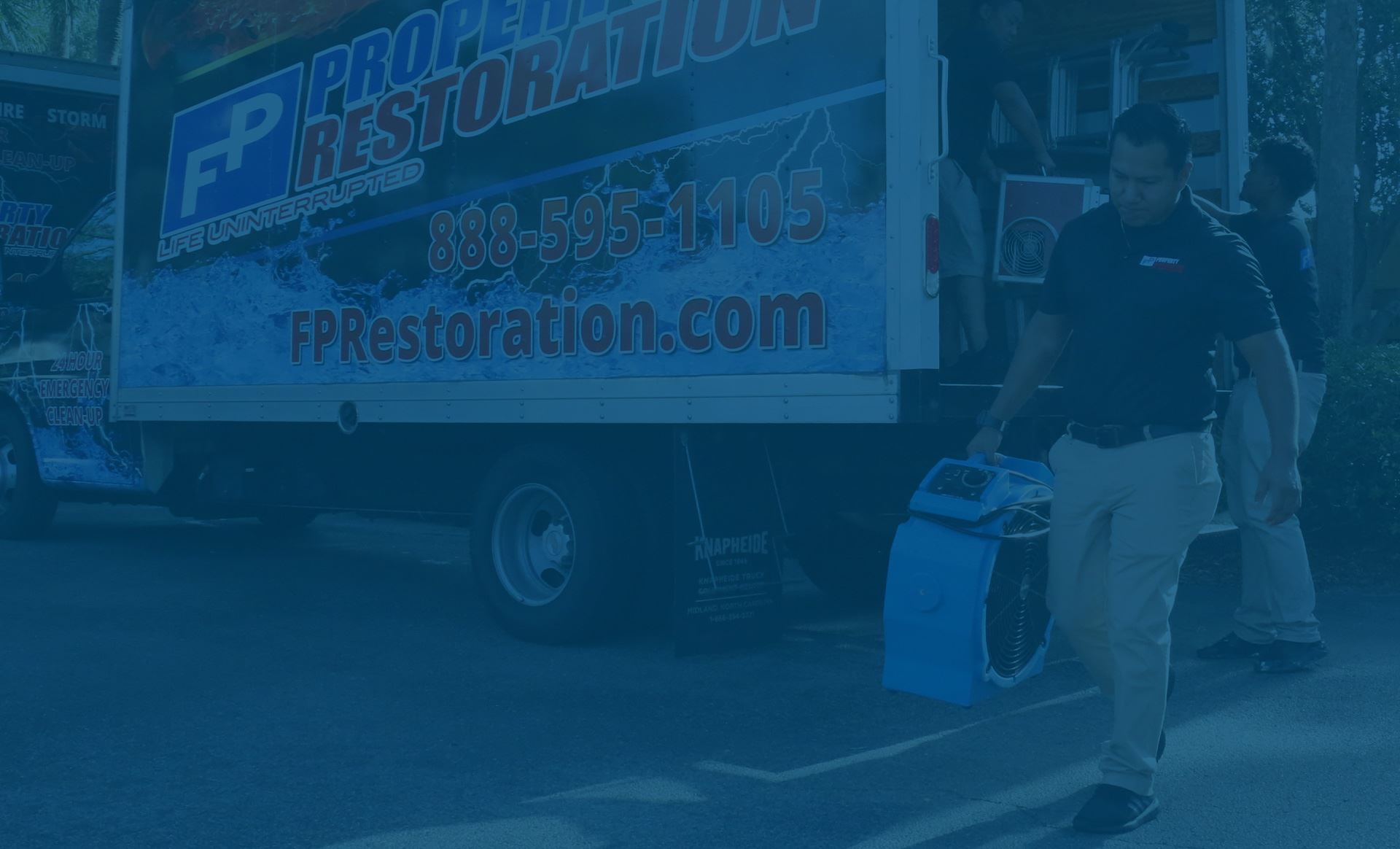 Disaster Restoration Anytime, Anywhere, At Any Scale
REQUEST A FREE ESTIMATE TODAY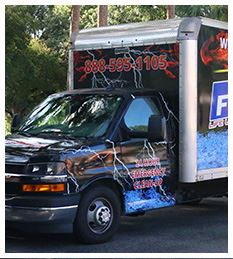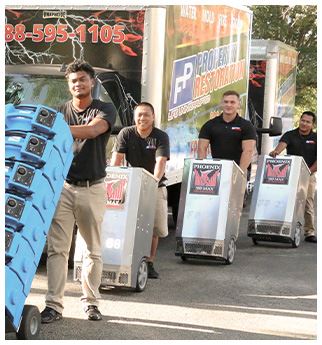 Call us today at (888) 408-2335 or complete our online form here.