Hurricane Preparedness in Florida
The Importance of Hurricane Preparedness
With the unpredictable nature of hurricanes and their potential to cause extensive damage to Florida homes and businesses, it is important to be aware of what steps need to be taken before, during, and after an extreme storm hits. Preparing ahead of time can help reduce the impact of any potential harm caused by a hurricane as well as ensure the safety of a building's occupants. It can also save you time, money, and stress in the long run. Taking precautions such as stocking up on supplies, creating an evacuation plan, and knowing where to go in case of an emergency are all critical elements that should not be overlooked when preparing for a hurricane in Florida.
If your home or business recently suffered damage in a hurricane, do not wait to get in touch with our experienced team at FP Property Restoration. Call (888) 408-2335 or contact us online today.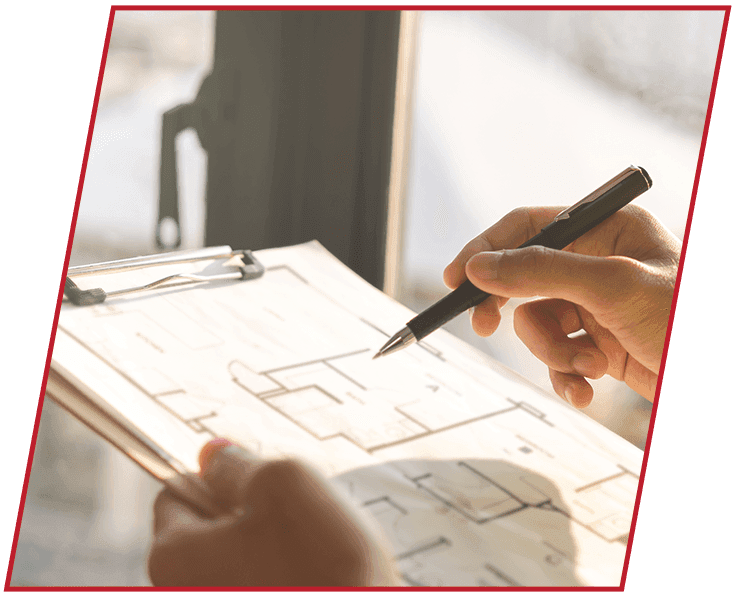 Understanding Hurricane Risks in Florida
Hurricanes pose a significant risk to homes and businesses in Florida. With high wind speeds and torrential downpours, hurricanes can cause major damage to residential and commercial buildings, vehicles, and property.
Winds up to 100 mph or more can tear off roofs, send debris flying through windows, rip away building sidings, and down powerlines and trees. Flooding is also a major risk associated with hurricanes due to heavy rainfalls that can lead to submerged yards, streets, and buildings. If flooding occurs near a business or industrial area where hazardous chemicals are present, it can also create a dangerous situation as these chemicals may enter into drinking water sources or other waterways. Hurricanes often bring storm surges along coastal areas, which are powerful waves of water that quickly rise and push deep into shorelines. Storm surge floodwaters move quickly and often reach heights of several feet which can result in extensive property damage as well as loss of life.
For the most extreme storms, evacuation may be prudent. Those who attempt to "ride out" these storms could find themselves in a dangerous predicament: A hurricane's wind and rainfall can trigger an extended loss of power. Communication infrastructure may be impacted, and emergency vehicles may experience delays reaching stranded individuals due to downed powerlines, flooding, and other dangerous conditions.
The bottom line is hurricane preparedness in Florida is a must. Every homeowner and businessowner should have a plan for how they will protect themselves and their property from these storms.

I had total trust in them, I could leave for a few hours and they would even take care of my 4 dogs like they were their own.

- Barry M.

Honestly not sure what we would have done if FP hadn't stopped to help- very grateful.

- Dennisun C.

Operations manager Devin McKeon was especially helpful in finalizing the completion of the restoration.

- Dave K.

All of the techs were so professional, kind, and sensitive to the homeowner's situation.

- Eileen L.

They worked non stop for the last 10 days to mitigate our home.

- Brian B.
Why You Need Emergency Supplies
Though you generally will have a considerable warning that a hurricane is approaching, you should prepare for the possibility that you could lose power and need to remain indoors for several days or more. Again, there may be situations where you will need to evacuate, but in other cases (like if you are not directly in the path of the storm), you may elect to shelter in place.
Do not assume you will have opportunities to go to the grocery store, pharmacy, or anywhere else. In addition to the extreme forces of the storm, a hurricane's aftermath – including flooding and scattered debris – could make travel outside dangerous. You need to plan for the worst-case scenario: You may not have access to food, water, or reliable communication for up to two weeks.
Your emergency supplies for a hurricane should include:
Enough non-perishable food for up to two weeks for each person in your home or building
Enough bottled water for up to two weeks for each person in your home or building
Enough medications and medical supplies to last for up to two weeks for each person in your home or building
Flashlights (with batteries)
Wireless charging blocks, fully charged in advance of the storm, to charge your cellphones
A fully stocked first aid kit
Hygiene products, including soap and toothpaste
Pet-related supplies that can last for up to two weeks per pet
Baby-related supplies (including diapers) that can last for up to two weeks
Cash in small denominations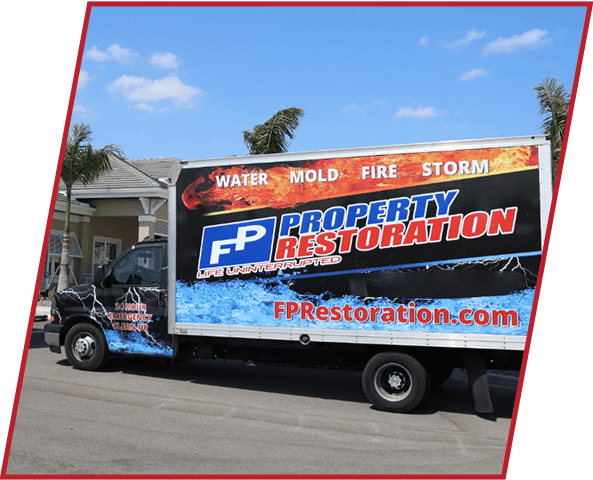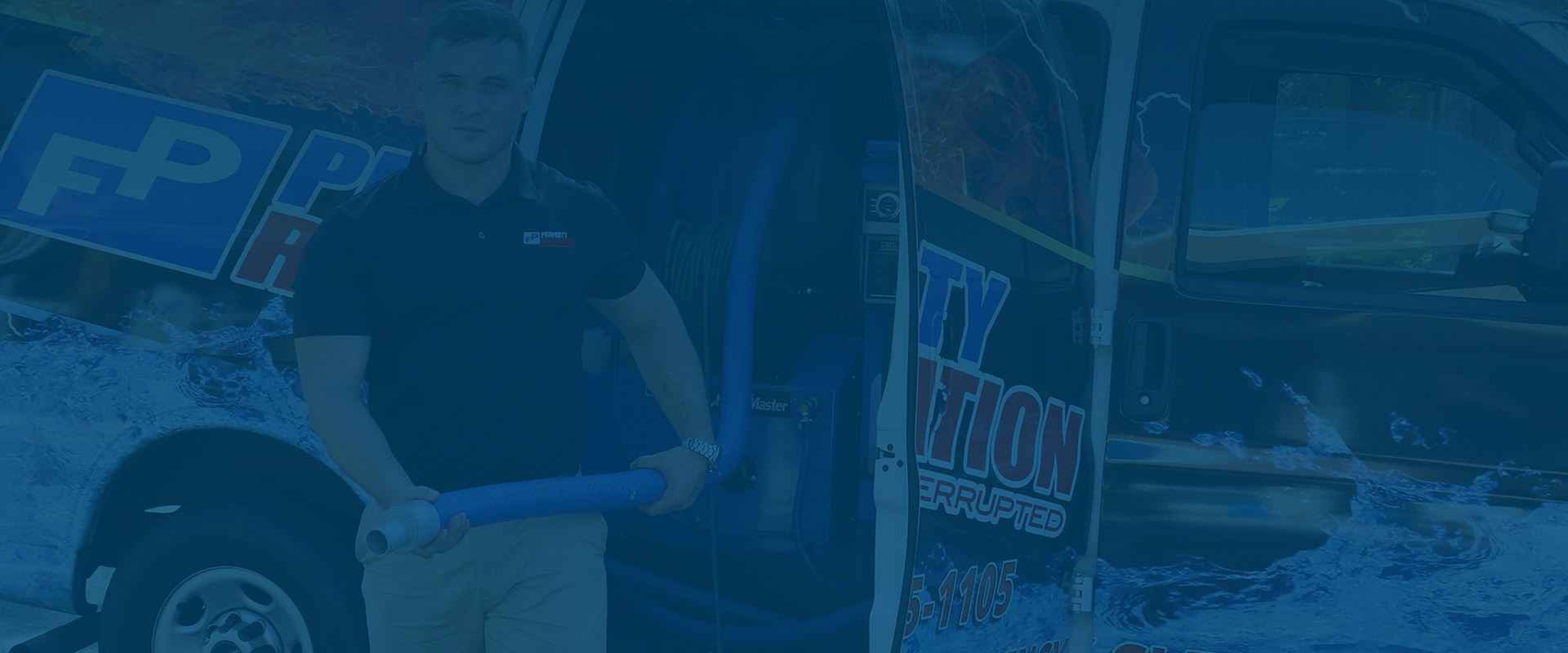 What Sets Our Team Apart:
Customer Satisfaction Guaranteed

Emergency Service

Preferred Vendor to Insurance

Professional Team

Industry-Leading Process

Full-Service Restoration Company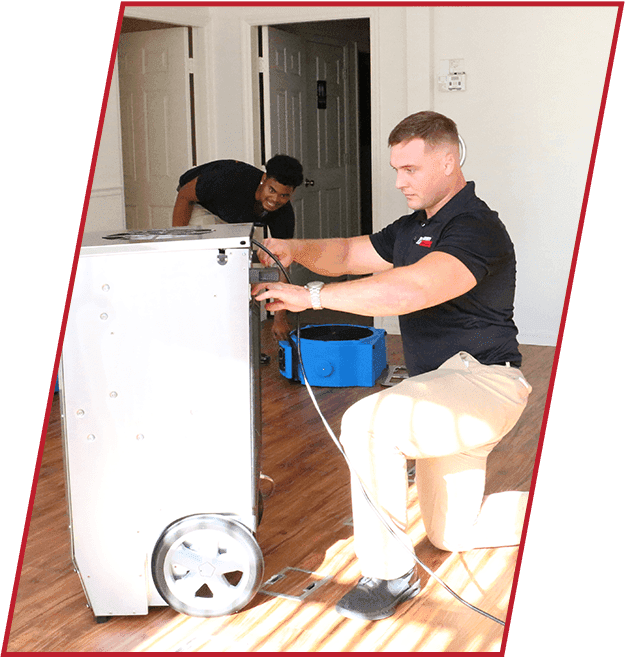 Was Your Home or Business Damaged by a Hurricane? We Can Help.
At FP Property Restoration, we are committed to providing Florida homes and businesses with top-notch storm remediation services. From emergency cleanups to dehumidification to structural drying, we have the tools, resources, and experience to quickly restore the habitability of your property and get you back up and running. We handle hurricane-related restorations of all scales, from single-family residences to hotels and hospitals, so, no matter the scope or complexity of the damage, we can handle it. Our technicians are standing by to respond to calls 24/7, so we are always here when you need us.
Contact us online or call (888) 408-2335 to request a free estimate if your home or business was recently hit by a hurricane. Se habla español.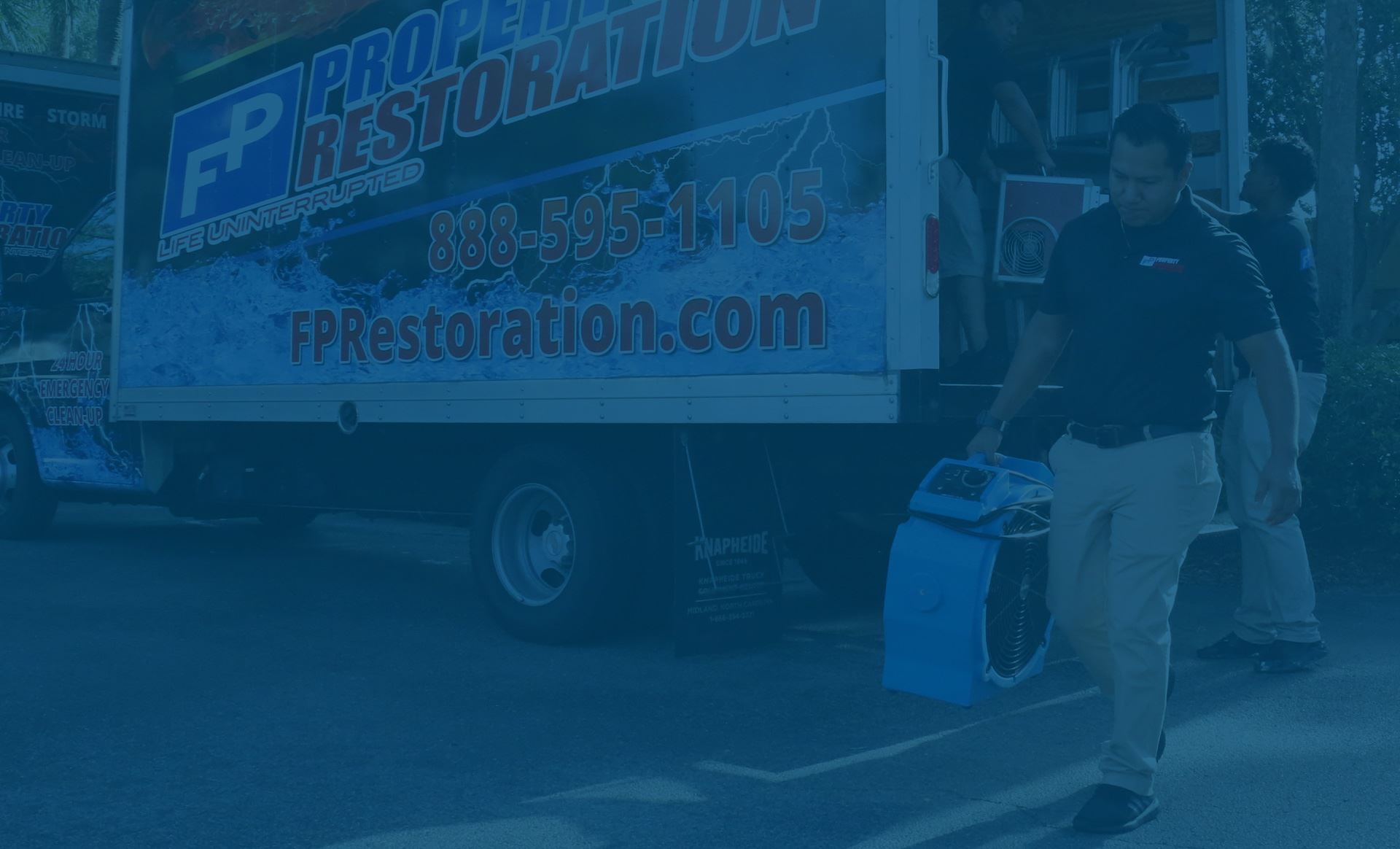 Disaster Restoration Anytime, Anywhere, At Any Scale
REQUEST A FREE ESTIMATE TODAY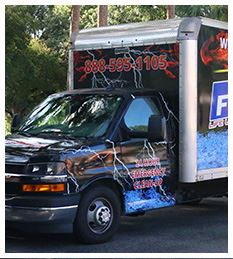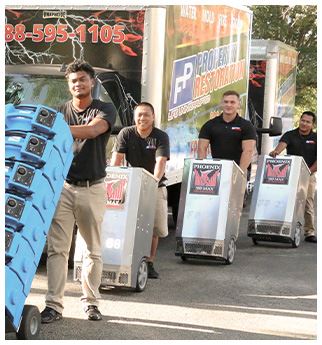 Call us today at (888) 408-2335 or complete our online form here.