Florida Water Damage Restoration
Reliable Leak & Flood Damage Clean-Up Available 24/7
No home or business owner can predict when water damage will strike. But, when a leak, flood, or storm results in extensive water damage, timing is everything. The sooner you contact a Florida water damage restoration company, the better able they will be to minimize damage, protect your belongings, and save your property.
At FP Property Restoration, we have helped thousands of victims of flood and storm damage throughout the state of Florida and the nation. Our team is equipped to restore properties of all sizes and all degrees of damage. When you contact us, we respond quickly and will arrive on-site within 30 minutes or less. We get right to work, employing our proven damage restoration process so that you can get back to enjoying your home or running your business.
If your property has been affected by water damage, reach out to our water damage restoration company right away at (888) 408-2335. Learn more about our water and flood damage clean-up services in Florida.
How to Clean Up after Flood Damage
The most important thing for you as a property owner or manager to understand is that the flood water that has damaged your property is considered Category 3 water (black water). This classification of water is dangerous to both your property and your health and must be dealt with in the appropriate manner. Specific protocols are in place to ensure you and your property do not suffer further—we incorporate these from day one.
What happens?
After removing standing water, we immediately identify and repair any safety concerns.
Dehumidification is the upmost priority, and we begin the process immediately. By beginning dehumidification, we also begin decreasing the chances of early mold growth.
Next, we determine where deconstruction needs to occur and where drying will suffice.
How We Can Help With Water Damage Clean-Up & Restoration
Water damage restoration involves a multi-faceted approach. Here at FP Property Restoration, we handle all aspects of water damage restoration, from initial site assessment through the complete restoration of your property. Throughout the process, you are our number one priority. We will answer your questions, communicate with you, and remain consistently available every step of the way.
Our water damage restoration services include:
Excess water doesn't just threaten your structure; it also endangers the contents of your property. At FP Property Restoration, we take contents preservation just as seriously as the property itself. Our process involves the complete inventory, removal, and safe storage of your belongings. We do this not only to grant you peace of mind that your belongings are safe but also to assist in the insurance claims process. In most cases, you will need to provide an inventory of un-restorable contents to your insurance company; our inventory process allows you to do this with ease.
Our Water Damage Restoration Process
Water damage, whether it's caused by a relatively small pipe leak or a major storm or flood, needs to be addressed quickly. If allowed to continue, water damage can lead to a variety of additional issues, such as mold growth and structural damage.
At FP Property Restoration, our team is on-call 24 hours a day to assist you. When you contact us for emergency water damage restoration, we will gather your information and dispatch a team to arrive on-site within 30 minutes or less.
We then begin the following general water damage restoration process:
Once on-site, we will immediately evaluate the damages and take steps to mitigate further damage, as well as address any potential safety hazards. At this time, any standing water will be extracted from the property.
Your Project Manager will conduct a thorough thermal inspection of your property using infrared cameras and moisture meters so that he/she can determine the full scope of the damage and ensure that proper drying takes place. During the inspection, your Project Manager takes extensive photos and documentation for your records.
We also take steps to protect your possessions, including moving contents to unaffected areas, blocking contents with furniture blocks, and covering them. Any contents that are already damaged are documented at this time.
Some wet materials may need to be removed, like carpet padding and some trim work. The removal of these items will speed up the drying process.
We will begin structural drying with the implementation of air movers on the property. At this time, we will also start the dehumidification process with industrial dehumidification units. This step is to speed drying and prevent mold growth. Equipment is removed as areas reach their dry standard.
Once all areas are determined to be dry, your Project Manager will finalize all documentation and the next step, the repair process, can start.
Throughout the entire process, your Project Manager will monitor the project daily. He/she will re-inspect all affected areas and adjust drying equipment as needed to speed the drying process. Each day, your Project Manager with update his/her documentation to track the progress of the project.
Benefits of Hiring a Water Damage Restoration Company
You may be wondering if it's worth it to hire a water damage restoration company like FP Property Restoration, so here is a list of some benefits to consider.
Faster Restoration Process. Hiring a professional can result in a quicker restoration process rather than handling the damage yourself. Professionals know what damage is dangerous and what can be salvaged. They also have the tools on hand to tackle the problem.
Safer Mold Remediation. Again, a professional water damage restoration company has the ability to ensure that any and all mold is completely and safely removed from your home or business.
Reduced Costs. The sooner water damage is handled, the less it will cost you. Swiftly calling professionals can make all the difference in the bottom line.
We Are Here When You Need Us Most
Water damage can be devastating, and many home and business owners are unsure where to begin when it comes to cleanup and restoration. That's where FP Property Restoration comes in. Our highly trained, certified team of Florida water damage restoration experts is ready to assist you with the latest restoration equipment and technology so you can get back to enjoying a clean, dry property in as little time as possible. We will work with you to create a plan that gets you back on your feet—fast.
When you need us, we are here for you. Our team is available 24/7 for emergency water damage restoration services and we always respond quickly when you call. We can come out to your property for a no-cost, on-site consultation where we'll assess the damage and create a plan of action. Through the entire process, you are our number one priority. You have an entire FP Property Restoration team dedicated to your property with each member having years of their own storm damage cleanup experience.
Contact us online or by phone at (888) 408-2335 today to book an appointment for water damage clean-up and restoration in Florida.
Related Reading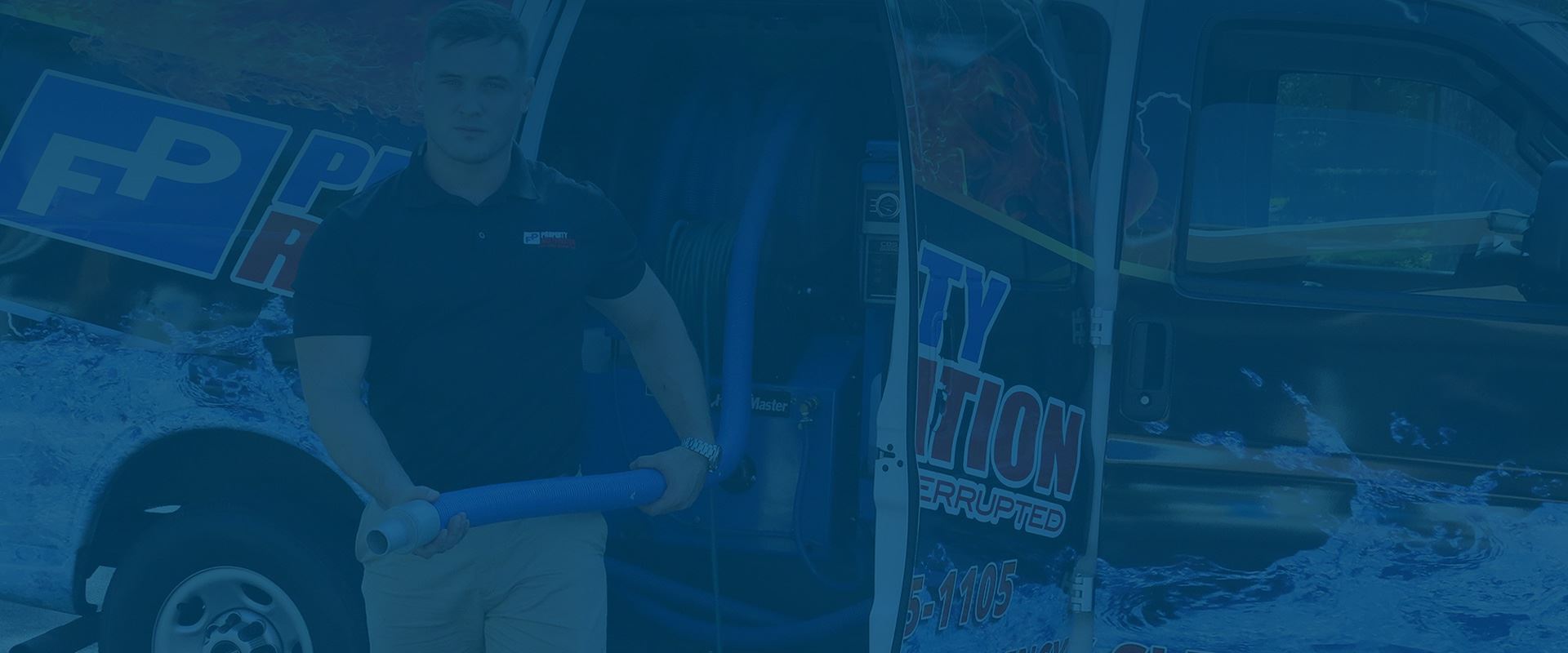 We are Different Than The Rest
See What Makes Us Unique
Full-Service Restoration Company

We are a fully licensed, insured and bonded company that can handle all of your restoration needs.

30 Minute Response Time

We will send a team member out and they will be on site in 30 minutes or less.

Professional Team

All of our team members are trained at the highest levels to perform all restoration and cleaning tasks.

Preferred Vendor

We are a preferred vendor with many of the insurance companies in Florida.

24/7 Emergency Service Available

When an emergency happens, our team will be there for you. Call us 24/7.

Customer Satisfaction Guaranteed

Our number one focus is on the customer and ensuring their satisfaction.
We Truly Care About OUr Customers
See What Past Customers Have to Say About Us
"Your team showed up fast and had a plan."

- Cameron T.

"Once you meet and talk with these guys, you will find out why they deserve every star."

- Kevin Y.

"We feel secure, educated and in good hands with this company."

- Michael D.
Our Experienced Team Is Available 24/7 When the Worst Happens, We'll Be There to Get You Back on Your Feet