Fire Safety in Florida
The Importance of Fire Safety
With all of the heavy rain Florida heavily receives, some do not think about the very real threat that fires pose to residential and commercial buildings. In fact, lightning strikes and extreme winds cause many Florida fires. Homeowners and businessowners alike must be aware of their fire safety responsibilities and take steps to both prevent fires from starting in their buildings as well as mitigate the damage caused by blazes that start despite these efforts. By being vigilant about fire safety in Florida, individuals and businesses can help ensure that they remain safe and avoid the worst consequences of fire hazards.
Was your home or commercial building damaged in a fire? Call (888) 408-2335 or contact us online to request a free estimate from our seasoned, professional restoration team today.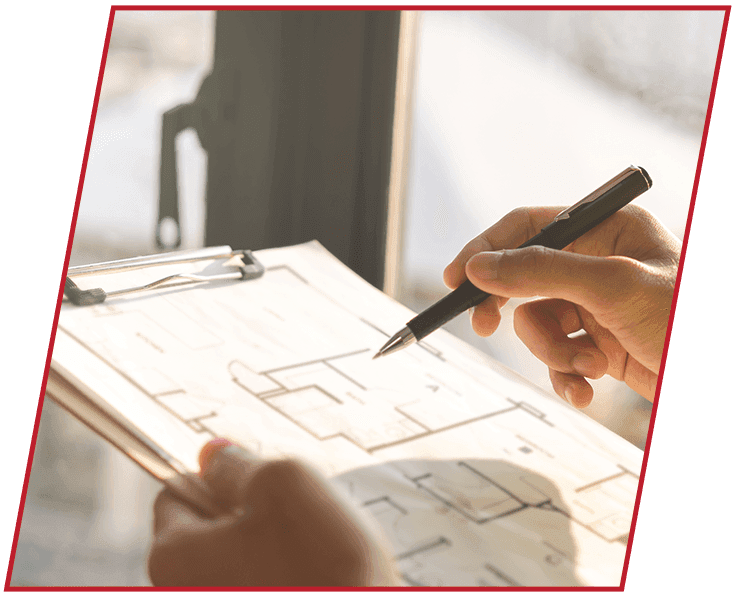 Common Causes of Fires in Florida
Comprehensive fire safety in Florida starts with understanding how blazes inside homes and businesses start and spread. Though some fires may be caused by arson or the intentional burning of debris gone awry, many blazes are the result of other factors that do not involve deliberately lighting a match.
One of the most common causes of fires in Florida is lightning strikes. Florida experiences more lightning strikes than any other state due to its geographic location between the Atlantic and Gulf coasts. Not everyone realizes that, despite the state's humid weather, Florida also has a wildfire season that typically runs from late March to mid-June. Many wildfires are triggered by lightning striking vulnerable buildups of vegetation.
Another frequent cause of fires in Florida is unattended cooking equipment. When flammable materials such as food grease and oil come into contact with an open flame, it can quickly lead to a fire that spreads rapidly throughout the building.
Careless disposal of smoking materials is another major factor that contributes to fires in Florida. Cigarettes, cigars, and pipes can easily ignite nearby flammable objects, including furniture and curtains, if not extinguished properly, leading to a devastating fire that quickly gets out of control.
Finally, electrical problems can also be a major source of fires in Florida homes and businesses due to aging wiring or overloaded circuits. Electrical components such as outlets, switches, and breakers are prone to wear over time, which can lead to shorts or arcing that can start a serious fire. Additionally, when too many appliances are plugged into an outlet at once, it can cause the circuit breaker to overload and spark a fire.

I had total trust in them, I could leave for a few hours and they would even take care of my 4 dogs like they were their own.

- Barry M.

Honestly not sure what we would have done if FP hadn't stopped to help- very grateful.

- Dennisun C.

Operations manager Devin McKeon was especially helpful in finalizing the completion of the restoration.

- Dave K.

All of the techs were so professional, kind, and sensitive to the homeowner's situation.

- Eileen L.

They worked non stop for the last 10 days to mitigate our home.

- Brian B.
How to Reduce the Risk of Fires
Vigilance is necessary to prevent fires from starting in your home or business. While some fires may be caused by unavoidable weather events, there are still several key steps you can take to reduce the likelihood of one starting or reducing the damage it causes.
To reduce the risk of a fire or mitigate its effects, you should:
Avoid open flames indoors whenever possible, including candles
Always remain in the kitchen area when food is being prepared, especially if open flames are being used
Use fire-resistant ashtrays and be mindful of where you are placing put-out cigarettes and cigars if you smoke indoors
Have a licensed electrician conduct regular maintenance on electrical equipment
Ensure functional smoke alarms are installed throughout your home or commercial building
Ensure your commercial building is outfitted with working fire alarms, fire extinguishers, and sprinkler systems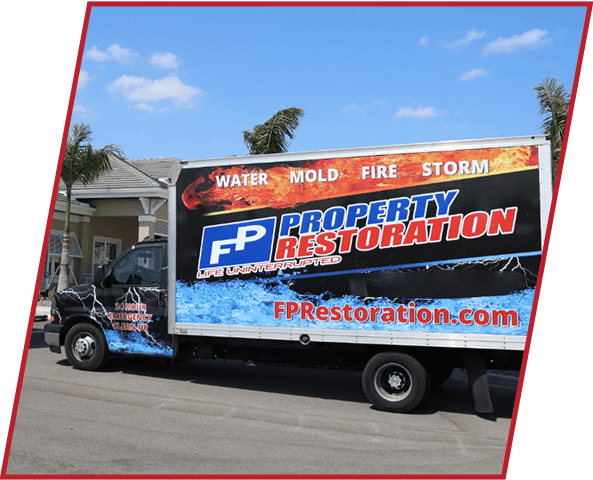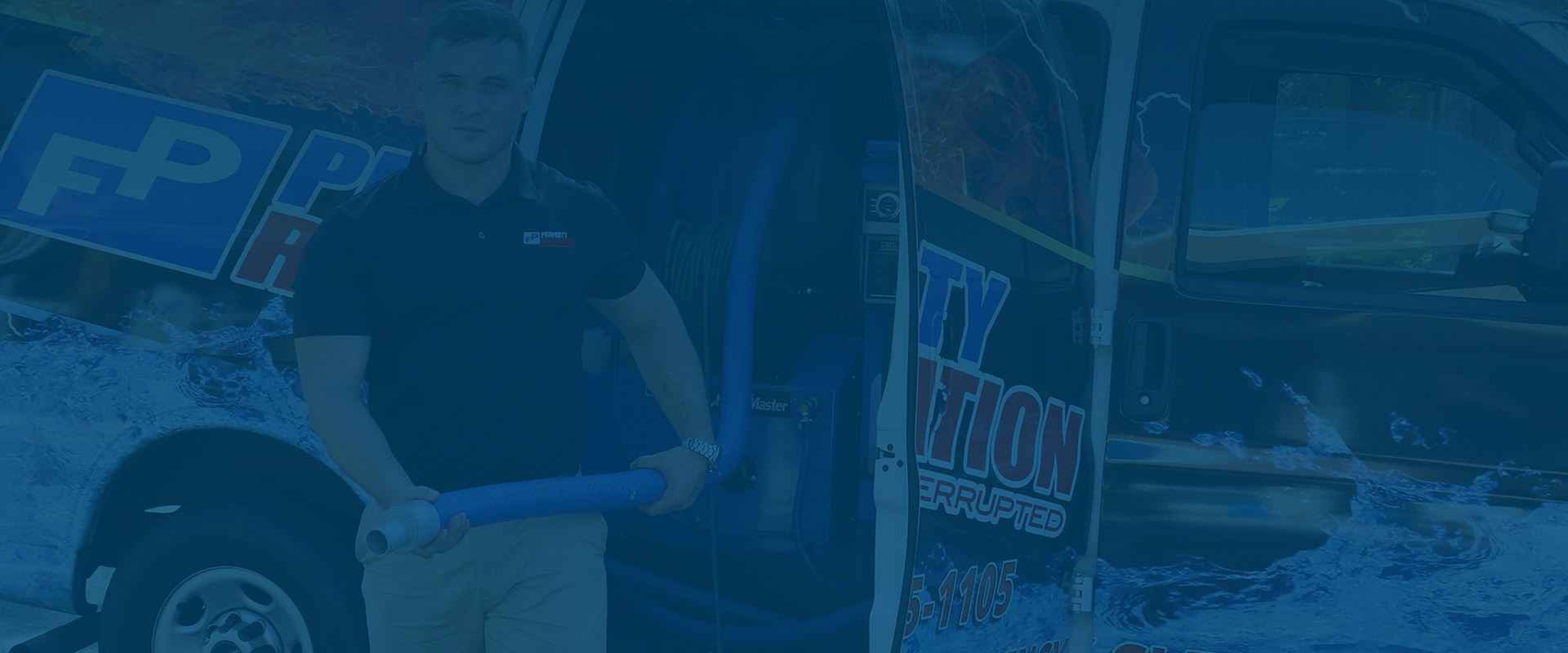 What Sets Our Team Apart:
Customer Satisfaction Guaranteed

Emergency Service

Preferred Vendor to Insurance

Professional Team

Industry-Leading Process

Full-Service Restoration Company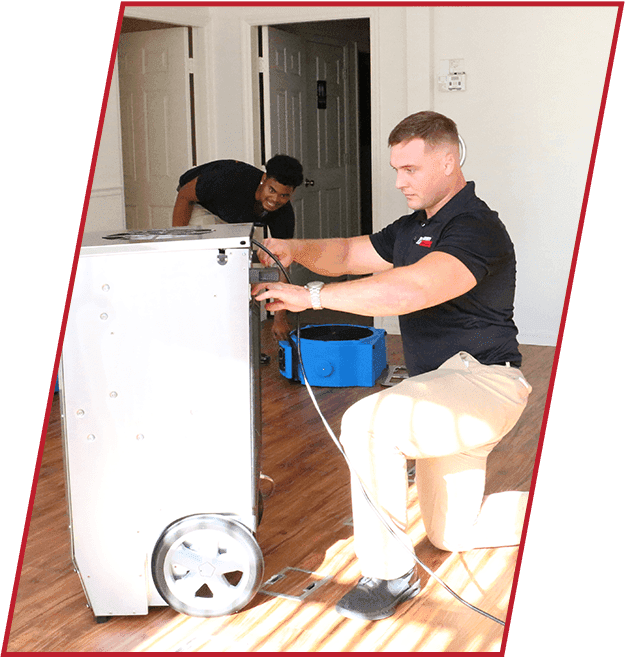 Developing Emergency Procedures for Fires
Developing an emergency procedure for fires is a key component of fire safety in Florida. Having a plan in place can help minimize panic and confusion during an emergency, allowing building occupants to take the necessary measures to protect themselves and their property from potential losses due to fire damage.
The first step in developing an effective emergency procedure for fires is to create an evacuation plan. This should include details such as primary and secondary escape routes and meeting places once people have left the building. You should also establish a chain of command so that everyone in the building knows who to report to when an incident occurs.
Another key element of dependable emergency procedures for fires is ensuring that all individuals are familiar with how to use fire safety equipment properly. This includes teaching them how to operate fire extinguishers of different types, how to activate alarm systems, when it is safe to open a door when a fire has broken out, or when it is safe enough for them to go back into a burning building if necessary. Everyone should be aware of where fire alarms and fire extinguishers are located as well as their nearest safe exit route.
If your home or commercial building recently suffered fire damage, we are prepared to help. Call (888) 408-2335 or contact us online to learn more about what FP Property Restoration can do for you. Se habla español.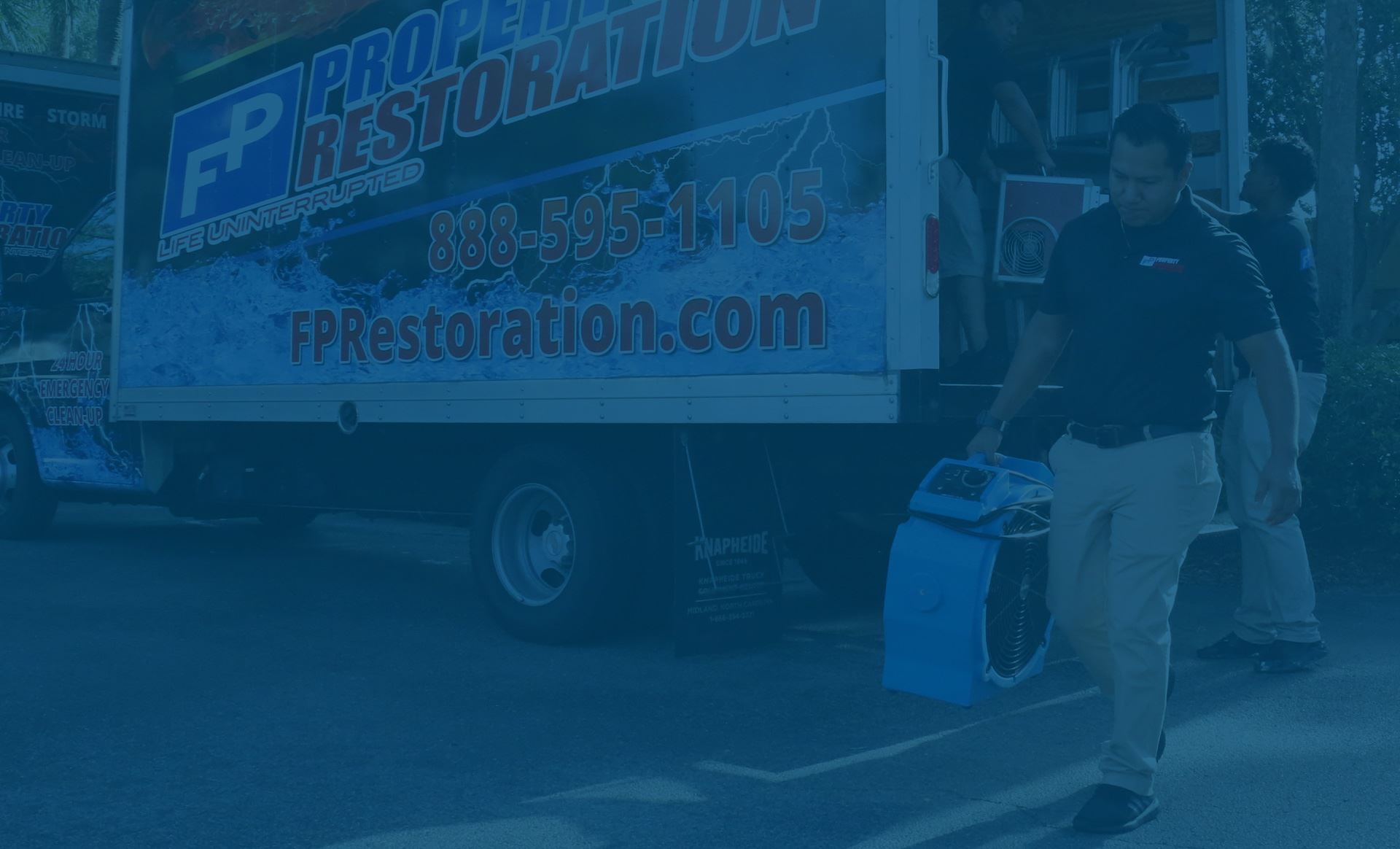 Disaster Restoration Anytime, Anywhere, At Any Scale
REQUEST A FREE ESTIMATE TODAY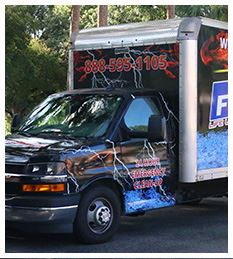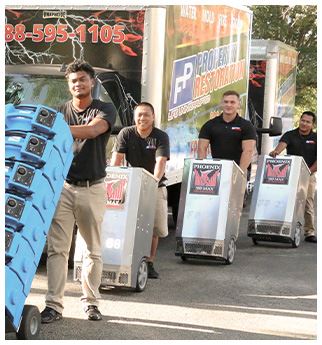 Call us today at (888) 408-2335 or complete our online form here.