LEARN MORE ABOUT OUR COMMITMENT TO YOU, OUR RECOGNITION, & OUR VALUES
Your Fast-Response, Full-Service Damage Restoration Team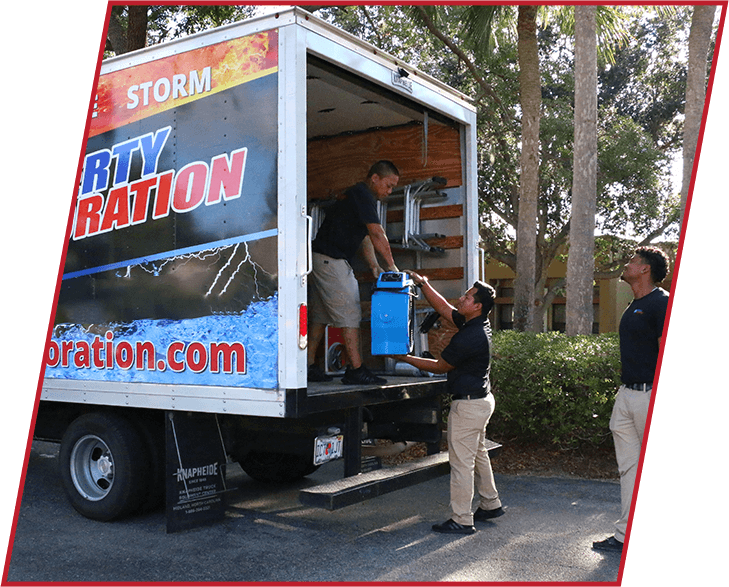 FP Property Restoration Is Here When Damage Strikes in Florida
FP Property Restoration is a full-service emergency clean-up, restoration, and repair company that provides urgent emergency-response services that scale to the level of damage and disaster. We also specialize in damage mitigation for individual residential and commercial properties throughout Florida and beyond. When you call, our local team will be on-site in 30 minutes or less, and all of our emergency services are provided 24 hours a day, 365 days a year. We also serve Spanish-speaking and Laos-speaking customers.
Call FP Property Restoration today at (888) 408-2335 or contact us online for a free estimate. We look forward to restoring your property.
Recognized Industry Leaders
We have been nationally recognized as leaders in our fast, thorough, and critical emergency response industry. Our response to communities rocked by catastrophic storms has set us apart, including the work we performed after Hurricanes Harvey, Irma, and Michael. For our efforts, we were awarded the Sedgwick Catastrophe Response Award. FP Restoration is a NORMI-certified, IICRC-certified, EPA Lead-safe certified, and Florida-licensed firm.
Ongoing Training
As a full-service Florida property and community damage restoration company, we hold all the required Florida licenses for restoration, repairs, mold remediation, and mold testing. Our fast-response emergency team participates in year-round continuing education and training programs to ensure that the services we provide are comprehensive and up-to-date. This ensures a level of service to match catastrophes and ensures a speedy and successful clean-up process.

I had total trust in them, I could leave for a few hours and they would even take care of my 4 dogs like they were their own.

- Barry M.

Honestly not sure what we would have done if FP hadn't stopped to help- very grateful.

- Dennisun C.

Operations manager Devin McKeon was especially helpful in finalizing the completion of the restoration.

- Dave K.

All of the techs were so professional, kind, and sensitive to the homeowner's situation.

- Eileen L.

They worked non stop for the last 10 days to mitigate our home.

- Brian B.
What FP Property Restoration Stands For
Our Service Warranties
Guaranteeing Our Work When Disaster Strikes
Every FP Property Restoration project is assigned a team of experts. Your project, no matter the size or cause, will have a dedicated Project Manager who is IICRC-certified with multiple years of both restoration and repair experience.
Your project also comes with a dedicated Project Auditor. Your Auditor will track project progress daily and check in weekly to ensure your satisfaction and tighten scheduling for a swift and speedy resolution. The Auditor acts as a project concierge for you throughout the process until the project is complete and you are satisfied.
FP Property Restoration offers a three-year warranty on all of its interior repair services, no matter the cause of your property damage—water, storms, mold, wind, or fire. Ask your Project Manager for more information on the industry-leading FP Warranty today.
FP Property Restoration also warranties all our mold remediation projects for one year from the time of completion. The warranty is contingent on particular property care, which is outlined in the warranty verbiage. A warrantied mold remediation project must be completed with a pre-test, protocol, and post-test to ensure that the project meets all IICRC standards of remediation. However, we can, we'll be there to give you your life and comfort back as quickly as humanly possible.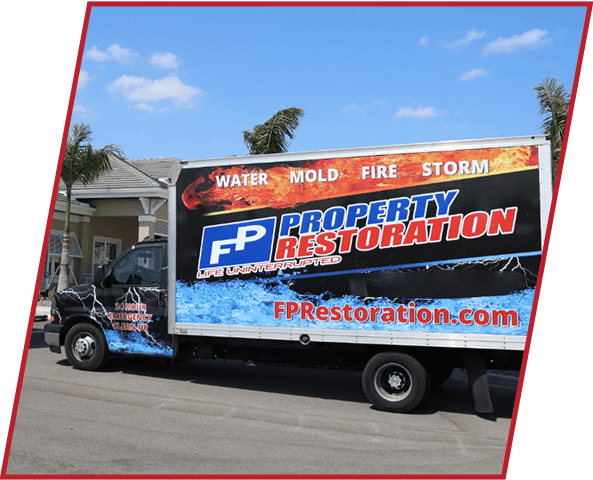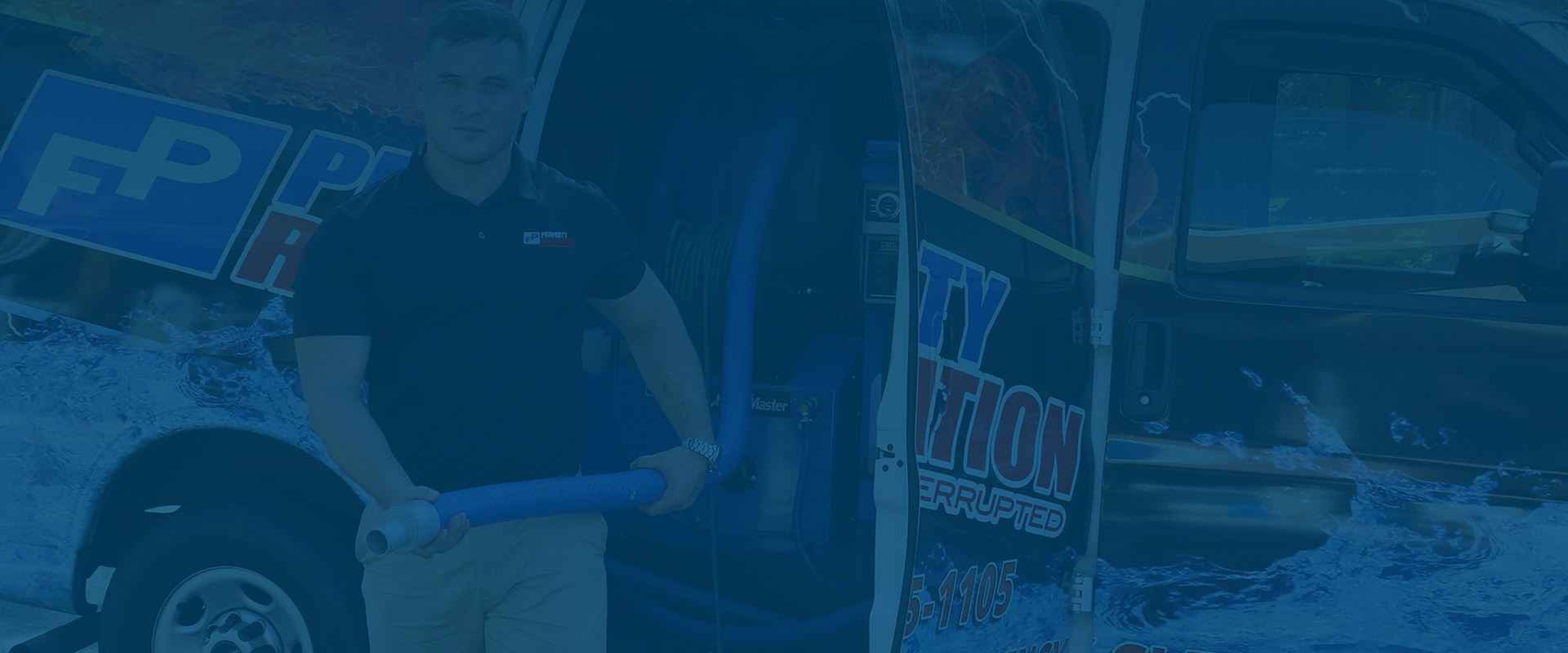 What Sets Our Team Apart:
Customer Satisfaction Guaranteed

Emergency Service

Preferred Vendor to Insurance

Professional Team

Industry-Leading Process

Full-Service Restoration Company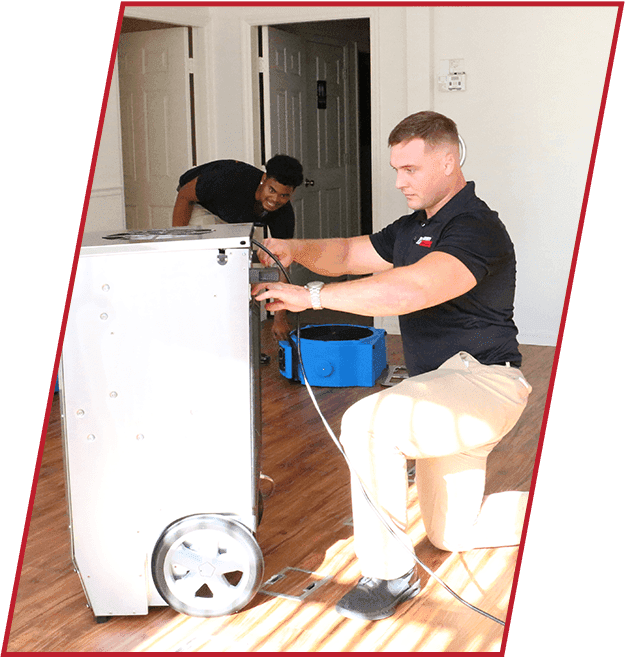 Superior Property Damage Restoration in Florida & Beyond
Every day at FP Property Restoration begins with a morning team meeting that includes all of the field technicians, repair professionals, and office personnel. At this daily meeting, we convey the following message: There are many restoration companies that claim to be the fastest, the most affordable, and the best, but as the saying goes, talk is cheap. Here at FP Property Restoration, we believe that offering the best service and expert advice as fast as possible is important—but it's not enough to merely claim to be the best.
So, what sets us apart from other Florida property damage restoration companies? It's simple: our people.
From our technicians to our office personnel, from our project managers to our repair professionals, every member of our team receives daily training so they can provide the highest level of customer service and communication when it matters most. We focus on developing our team's consultation skills for every interaction, no matter the scale or nature of the job.
No one plans on having a flood, mold, fire, or any disaster, so in our business, there is a level of stress, anxiety, and even anger that may exist on the part of a property owner or community. We understand these feelings—we have seen them many times—and we empathize with our customers. We take your loss to heart and go out of our way to ensure we get the job done right. In the end, no matter how difficult the circumstances may be, we strive to ensure that you walk away happy that you called FP Property Restoration when you needed help.
At FP Property Restoration, we know that any and every professional we assign to your Florida damage restoration job will deliver the highest level of service that's right for you—the customer. We often hear from past customers who have stayed in touch with us because they know, as do we, that we're there for them when it counts, just as we'll be there for each customer in the future. From natural disasters to health pandemics, we are here for you.
At FP Property Restoration, you're not just a number, value, name, or work order; you are the most important priority to our company, each and every day.
---
To learn more about how we can assist you, please call us at (888) 408-2335 or contact us online.
---
Our Company Values
Committed to Honesty, Quality, & Customer Service
FP Property Restoration is a Florida property damage restoration company founded on core values that each of our team members believes and follows every day. Our entire team—both our field technicians and office staff—shares the same common goal of being the best restoration and repair company and providing the highest level of service to our customers.
When you visit our main facility, you can't help but notice the numerous signs in the training area, warehouse area, and office outlining many of our core values and ideas that have made us the best restoration and repair company in the area. Every service we provide is integral to creating a winning experience for our customers. We believe professionalism and consistent communication are keys to producing outstanding outcomes.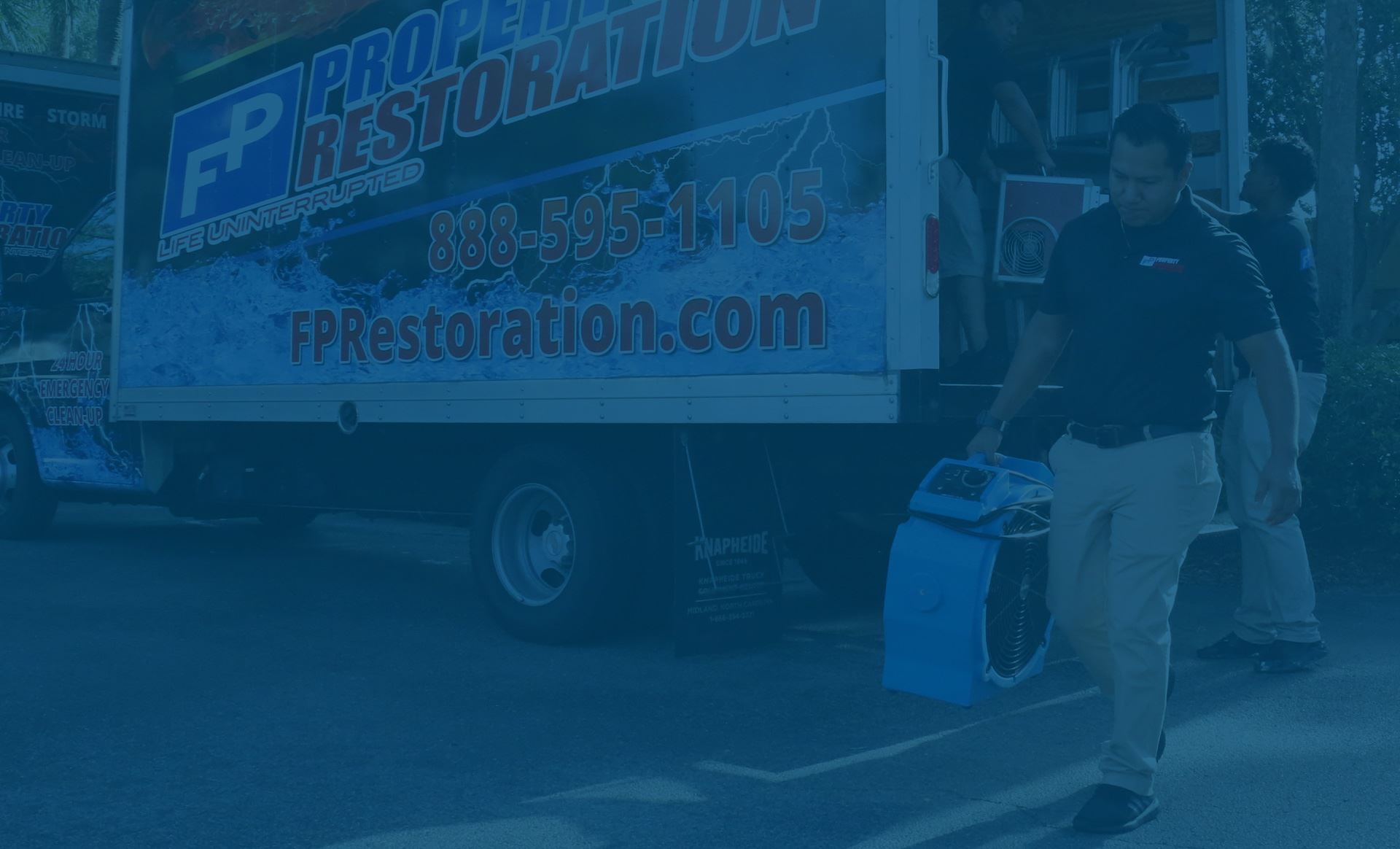 Disaster Restoration Anytime, Anywhere, At Any Scale
REQUEST A FREE ESTIMATE TODAY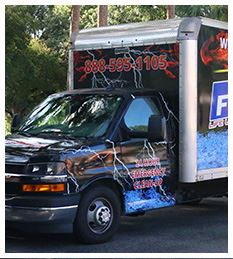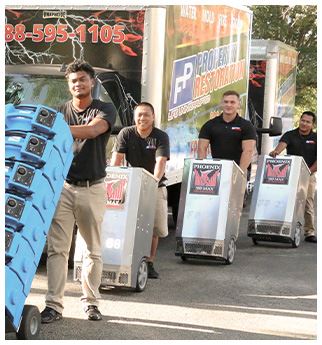 Call us today at (888) 408-2335 or complete our online form here.