Leak Detection in Florida
Accurate, Non-Destructive Leak Detection Services
In many cases, property owners experience water damage without knowing the source. If you've noticed mold growth, mildew odors, or visible water damage in your home or business but you don't know where the water is coming from, it's likely that you have a hidden water leak. Left unaddressed, even a small leak can lead to extensive damage. Because of this, it's important that you contact a Florida leak detection specialist right away at the first sign of a leak.
FP Property Restoration offers residential and commercial water leak detection services. Our highly trained, certified technicians use cutting-edge, non-destructive techniques to accurately pinpoint the source of hidden water leaks without causing even more damage to your property.
If you think you may have a leak somewhere on your property, don't wait to contact FP Property Restoration at (888) 408-2335. We will be on-site in 30 minutes or less.
How to Tell If You Have a Hidden Water Leak
Because most pipes are hidden out of sight behind walls or under the ground, it can be difficult to spot leaks when they occur. However, finding and stopping hidden water leaks is crucial when it comes to limiting water damage.
Luckily, there are a few, easy-to-recognize signs that you may have a hidden leak. Look out for:
Unusual and unexplained increases on your water bill
Visible water damage, including water "stains" on ceilings or walls
Damaged walls or peeling paint/wallpaper
Musty mildew odors or mold growth without any obvious signs of moisture
Unusually lush patches of lawn/landscaping
Sagging ceiling or buckled floors
If you notice these or other signs of a water leak, reach out to FP Property Restoration right away. Our technicians will come out to your property for a free, on-site consultation and will get right to work locating the source of the leak.
How to Prevent Roof Leaks
One of the most common and costly issues that homeowners face is a leak in their roof. Roof leaks can be tricky because they rarely line up with where the water is actually coming into the house from. There are, however, some proactive steps you can take to prevent leaks in your roof. This is especially important in Florida where frequent storms make roofs more susceptible to leaking than in other states.
Ways to avoid water damage from a roof leak:
Keep your gutters clean - most homeowners don't realize just how important their gutters in relation to the integrity of the rest of the home. Properly maintaining gutters can prevent leak damage. Gutters need to be properly installed to train properly, and should also be tightly fastened so they will not blow off during a storm.
Keep an eye on vents, skylights, and chimneys - penetrations in the roof from skylights, chimneys, attic vents, and even plumbing vents, are some of the biggest culprits when it comes to roof leaks. Regularly inspect these to check for signs of water damage or leaking.
Make sure your attic has proper ventilation - problems from improper attic ventilation are very common, and are among the biggest culprits in leaks. The water inside your home and humidity in the air needs some place to escape from as it evaporates. If your attic is not properly vented, this will eventually result in damage.
Although you can be proactive in preventing your roof from leaking, sometimes roof leaks are simply unavoidable. If you are dealing with water damage from a leaking roof in Florida, count on the leak detection experts at FP Property Restoration to resolve the issue quickly and effectively!
Cost-Saving Solutions
Water damage is costly enough; you don't need someone tearing up your floors, walls, ceilings, or landscaping to find a hidden water leak as well. At FP Property Restoration, we utilize state-of-the-art leak detection equipment and advanced methods that allow us to find everything from minor pinhole leaks to major slab leaks—without destroying your home or business.
We also realize that finding the leak is just the first step; you'll also need to make sure that it's repaired and that any damage that's been done to your property is restored. Our leak detection team works hand-in-hand with our mold remediation specialists and water damage restoration experts in order to create a comprehensive plan that addresses everything you need. We even work with local plumbing contractors to help them locate hidden leaks so that they can begin necessary repairs.
If a leak leads to mold growth, our team will provide you with an in-depth leak detection report. In many cases, this report is required for those who need to file a claim with their homeowners' insurance policy.
To schedule an appointment for professional leak detection services in Florida, contact FP Property Restoration online or by phone at (888) 408-2335 today.
Related Reading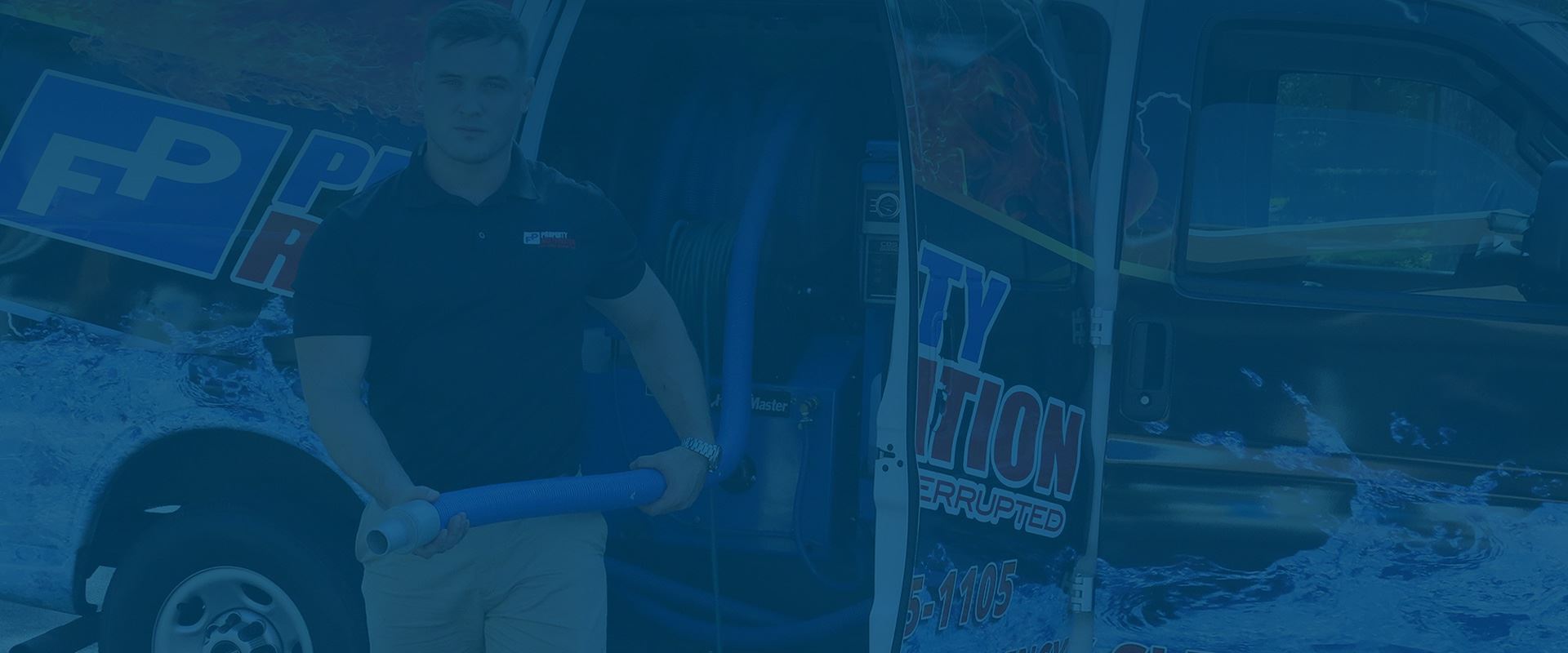 We are Different Than The Rest
See What Makes Us Unique
Full-Service Restoration Company

We are a fully licensed, insured and bonded company that can handle all of your restoration needs.

30 Minute Response Time

We will send a team member out and they will be on site in 30 minutes or less.

Professional Team

All of our team members are trained at the highest levels to perform all restoration and cleaning tasks.

Preferred Vendor

We are a preferred vendor with many of the insurance companies in Florida.

24/7 Emergency Service Available

When an emergency happens, our team will be there for you. Call us 24/7.

Customer Satisfaction Guaranteed

Our number one focus is on the customer and ensuring their satisfaction.
We Truly Care About OUr Customers
See What Past Customers Have to Say About Us
"Your team showed up fast and had a plan."

- Cameron T.

"Once you meet and talk with these guys, you will find out why they deserve every star."

- Kevin Y.

"We feel secure, educated and in good hands with this company."

- Michael D.
Our Experienced Team Is Available 24/7 When the Worst Happens, We'll Be There to Get You Back on Your Feet