Florida Sewage Cleanup Services
Professional "Black Water" Damage Restoration
A sewage spill or backup is one of the most unpleasant things a home or business owner can deal with. This type of water damage is commonly known as "black water" or by its industry term, category 3 water damage. Category 3 water damage cannot simply be mopped up; this is a serious health and safety hazard which must be addressed by trained professionals who know how to completely clean up all traces of sewage.
FP Property Restoration offers comprehensive property cleaning services, including sewage cleanup, to meet all of your needs. If you are currently dealing with a sewage backup or similar crisis, avoid any and all contact with black water and call FP Property Restoration right away for sewage cleanup in Florida. We can be at your property in 30 minutes or less.
Call (888) 408-2335 or contact us online now!
Types of Water Damage
According to the IICRC, there are three types of water damage. Water damage caused by sewage backups or spills typically falls into one of the two more serious categories.
The IICRC outlines the various types of water damage as such:
Category 1 Water Damage: This type of water damage poses the least amount of harm to humans. This is also referred to as "clean water." Sources of category 1 water losses include supply line breaks, sink and tub overflows, appliance malfunctions, and pipe breaks. In these cases, most of the building materials can be successfully dried with no health issues for the property owner down the road.
Category 2 Water Damage: Also known as "grey water," category 2 water damage poses significant risks to humans when they come in consistent contact with it or consume it. Examples of category 2 water damage include toilet overflow with urine (no feces), discharges from washing machines, and sump pump backups. In the case of a Category 2 water damage, drying may also necessitate the removal of some materials and will require disinfecting when complete to eliminate any health concerns.
Category 3 Water Damage: This is referred to as "black water," and is the most serious type of water damage. Category 3 water damage includes sewage, rising flood waters, seawater, and river or ground water. When category 3 water damage occurs, materials must be removed and, after drying, there will be significant steps of disinfecting required to eliminate health concerns.
As you can see, sewage backups are very serious and proper steps must be taken to ensure that the property is safe after visible sewage has been removed. Our team knows how to take these steps and we utilize advanced, state-of-the-art equipment and cutting-edge technology to quickly and effectively clean up all sewage, sanitize your property, and ensure your health and safety.
What to Do If You Have a Sewage Backup
The number one thing to keep in mind is your safety and the safety of anyone else inside the building. Never attempt to clean up a sewage spill or backup on your own; instead, contact the professionals at FP Property Restoration. We often work with local plumbing contractors to address the source of the sewage backup so that you can rest assured that similar situations won't occur again in the future.
If your home or business has been damaged by category 3 water damage, or if you suspect that you are dealing with a black water problem, contact FP Property Restoration for fast sewage cleanup services in Florida. We are available 24/7 for emergencies.
We can be reached online or by phone at (888) 408-2335.
Related Reading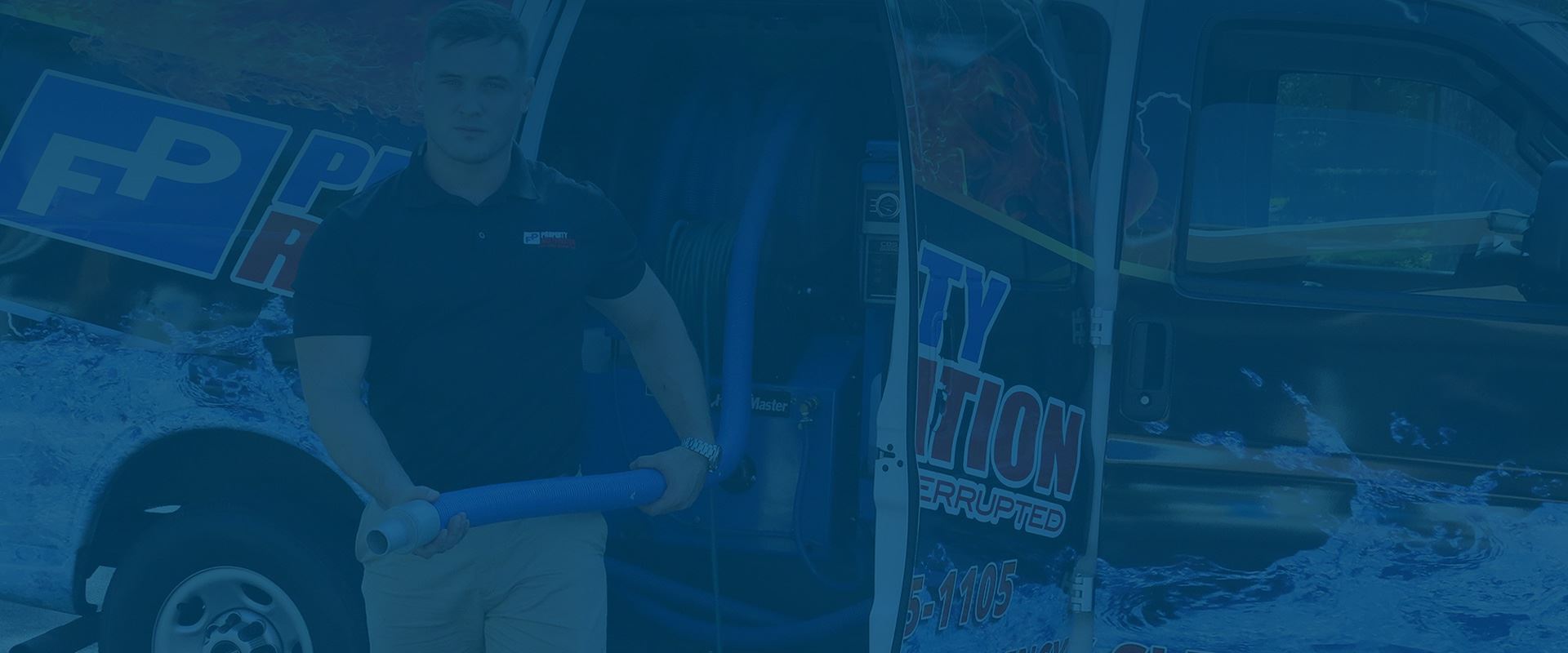 We are Different Than The Rest
See What Makes Us Unique
Full-Service Restoration Company

We are a fully licensed, insured and bonded company that can handle all of your restoration needs.

30 Minute Response Time

We will send a team member out and they will be on site in 30 minutes or less.

Professional Team

All of our team members are trained at the highest levels to perform all restoration and cleaning tasks.

Preferred Vendor

We are a preferred vendor with many of the insurance companies in Florida.

24/7 Emergency Service Available

When an emergency happens, our team will be there for you. Call us 24/7.

Customer Satisfaction Guaranteed

Our number one focus is on the customer and ensuring their satisfaction.
We Truly Care About OUr Customers
See What Past Customers Have to Say About Us
"Your team showed up fast and had a plan."

- Cameron T.

"Once you meet and talk with these guys, you will find out why they deserve every star."

- Kevin Y.

"We feel secure, educated and in good hands with this company."

- Michael D.
Our Experienced Team Is Available 24/7 When the Worst Happens, We'll Be There to Get You Back on Your Feet