Post-Restoration Repair & Cleaning in Florida
Serving Properties of All Types & Sizes
When you need residential or commercial cleaning services in Florida, turn to the experienced and highly trained team at FP Property Restoration. We are proud to be a leading provider of comprehensive cleaning services for both home and business owners throughout the region. Whether your property has suffered damage and you need post-restoration cleaning or you simply wish to set up an ongoing maintenance plan, FP Property Restoration is ready to help.
When you need routine cleaning services or post-restoration cleaning in Florida, you can count on FP Property Restoration! We are available whenever you need us.
Call FP Property Restoration at (888) 408-2335 or contact us online to learn more about our comprehensive cleaning services.
Cleaning Services We Offer
At FP Property Restoration, we proudly offer a wide range of cleaning services to address the unique concerns of residential and commercial property owners. Our cleaning experts are all highly specialized in their individual fields and are committed to providing you with top-quality services and unparalleled customer care. When you reach out to us for cleaning services in Florida, we will arrive promptly and fully prepared with up-to-date cleaning equipment. We employ modern, cutting-edge techniques in order to provide superior results in no time.
We are proud to be a one-stop provider of restoration and cleanup services for any residential or commercial property—no matter the size of the property or the scope of the project.
Some of our many Florida cleaning services include:
Rug cleaning
Air duct cleaning
Pressure washing
Janitorial services
When you trust your home or business to FP Property Restoration, you get a cleaner, safer property. Best of all, everything you need—from custom cabinetry to commercial carpet cleaning—is all under one roof. We are committed to providing you with the highest level of quality and service, as well as 24-hour customer support.
Serving Property Owners throughout South Florida
We serve residential and commercial property owners in Fort Myers, Cape Coral, Lehigh Acres, Bonita Springs, and throughout South Florida. Our team is equipped to handle the cleaning needs of all types of properties, including single-family homes, office buildings, restaurants, schools, churches, and more.
Providing Comprehensive Post-Restoration Repairs
The FP Property Restoration team has over 100 years in combined restoration and repair experience. Repairing properties after water, mold, or fire damage is our expertise. We are there for you every step of the way at every stage of your disaster, including the initial inspection, which allows us to better understand how the damage was caused. If you need assistance with your insurance claim, we are there for the meeting with the adjuster so that we can agree on the repairs that are needed to have your business or home back to normal fast.
Providing a Personalized Approach
Each type of disaster—water damage, mold damage, fire damage, or storm/flood damage—requires a different repair method. Our repair team understands each of these common causes of damage; we can identify issues and repair them quickly and completely so that you can have the peace of mind that comes with knowing that, once repairs are done, your home or business will be safe and back to normal.
FP Property Restoration is a direct insurance billing repair team. We have worked with every homeowners' and business owners' insurance company in the state of Florida. We work as a team with your insurance carrier and adjuster to ensure that all of your repairs are done right and that you, the policy holder, get fair treatment.
If your property does not have insurance, we offer free estimates on all repairs and provide you with options tailored to your exact preferences and needs. We will take everything from the scope of the damage to your budget into account.
Going Beyond Repairs
Many times, when we are repairing a disaster or damaged property, our customers ask for upgrades, expansions, or changes to their property. FP Property Restoration has all the resources and know-how to turn your vision into reality. We can assist with not only repairing your property but also enhancing it to your exact specifications.
When disaster strikes, FP Property Restoration is here to ensure that you get back on your feet fast and that your property looks exactly how you wish. Learn more about our repair process, our packout and storage services, and our custom cabinetry!
A-to-Z Property Damage Repair in Florida
FP Property Restoration performs hundreds of repairs for property owners who have suffered property damage from water, mold, or fire each year. While the process differs somewhat for cash customers and insurance-billed repairs, we provide every customer with the attentive, detailed service they deserve.
The process of billing your homeowners' insurance directly for repairs can be somewhat complex. Most homeowners have never had to deal with their homeowners' insurance company in this way before and are, therefore, understandably a bit uncertain as to where to start. Here at FP Property Restoration, we are available anytime to answer repair-related questions and explain the process from start to finish.
Here is the typical process for insurance-billed repairs:
Place your initial call with FP Property Restoration for property damage repairs in Florida. When you call, our team will arrive on-site within 30 minutes (or less!). We are available 24 hours a day, 7 days a week, 365 days a year to assist you.
Your FP Property Restoration cleanup team will arrive at your home or property to go over all the damage so that everyone is on the same page. This is where you will receive your repair expert's direct contact information so that you can contact him/her anytime to answer any of your questions along the way.
Next, we meet with your insurance adjuster to outline the necessary repairs so that we can ensure all of the repairs are paid for by your homeowners' insurance carrier. This is a critical meeting, one that can speed up the entire repair process if your repair expert is there to work directly with your adjuster.
Your repair expert will then review colors, floor types, cabinet types, and any other specifics that pertain to your repair project with you. At this time, we also are beginning critical repairs, such as drywall repair and any additional deconstruction.
Throughout the actual repair process, you will receive daily updates on the repairs we have finished and be informed of expectations for the following day.
Once we have concluded all repairs, we will schedule a walk-through with you to go over the entire project. At this time, we can discuss and/or carry out any additional changes.
At FP Property Restoration, all our repairs are warrantied for three years. You can have the peace of mind that comes with knowing your Florida property damage repair team stands behind everything they do.
Additions & Upgrades
During the repair process, there is always time for FP Property Restoration to perform additions and upgrades to the project. Because we are a full-service restoration and repair company, this is often an ideal time to make those changes and upgrades you have been planning. Allow our design experts to sit down with you and provide professional advice and estimated pricing on any changes you wish to make.
Fill out and submit an online contact form or call (888) 408-2335 to book your service today!
Related Reading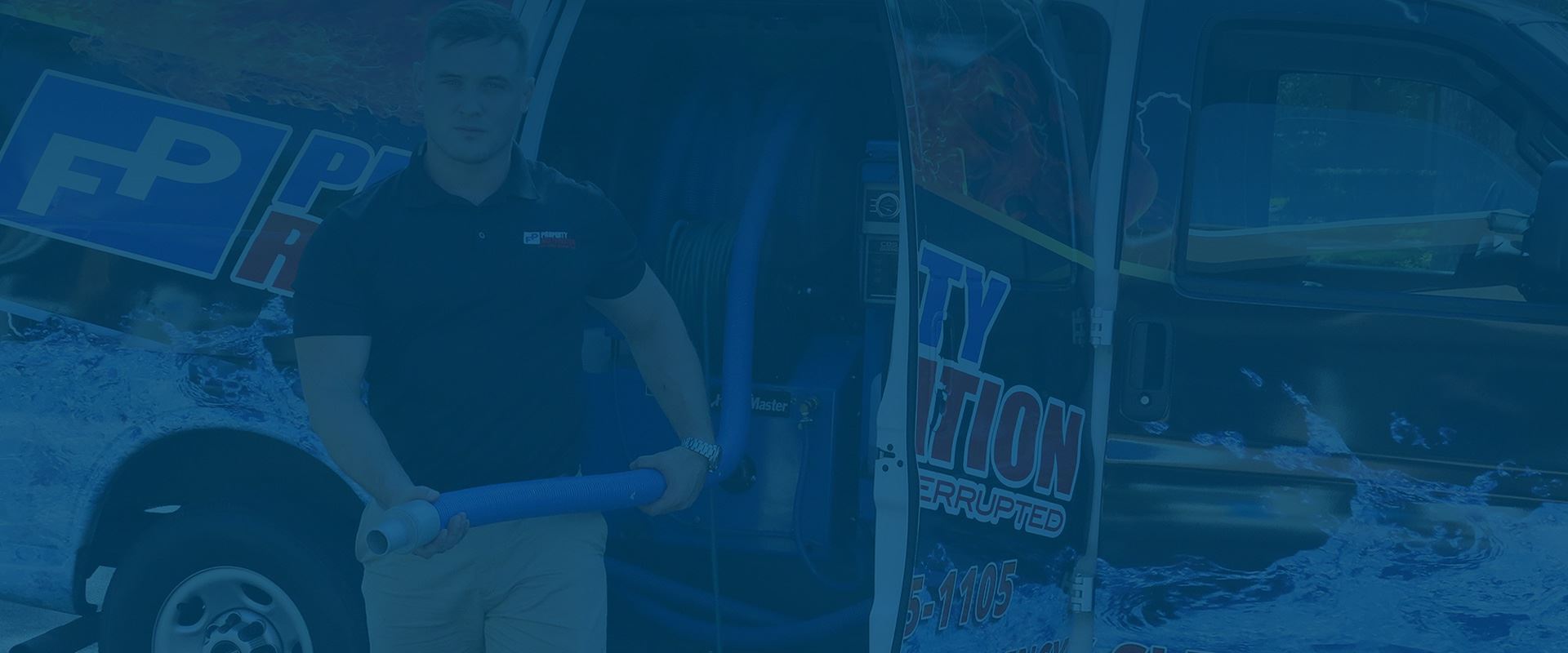 We are Different Than The Rest
See What Makes Us Unique
Full-Service Restoration Company

We are a fully licensed, insured and bonded company that can handle all of your restoration needs.

30 Minute Response Time

We will send a team member out and they will be on site in 30 minutes or less.

Professional Team

All of our team members are trained at the highest levels to perform all restoration and cleaning tasks.

Preferred Vendor

We are a preferred vendor with many of the insurance companies in Florida.

24/7 Emergency Service Available

When an emergency happens, our team will be there for you. Call us 24/7.

Customer Satisfaction Guaranteed

Our number one focus is on the customer and ensuring their satisfaction.
We Truly Care About OUr Customers
See What Past Customers Have to Say About Us
"Your team showed up fast and had a plan."

- Cameron T.

"Once you meet and talk with these guys, you will find out why they deserve every star."

- Kevin Y.

"We feel secure, educated and in good hands with this company."

- Michael D.
Our Experienced Team Is Available 24/7 When the Worst Happens, We'll Be There to Get You Back on Your Feet