FIRE, SMOKE & ODOR REMEDIATION
It's easy for a property owner to think the damage to their home or business is limited to the visually confirmed damage. At FP Property Restoration, we know that this is not the case. Surrounding areas, contents, ventilation systems, and surfaces are all affected by smoke, water from the extinguishment of the fire, and the residual odor that, if not treated correctly, will never leave your property.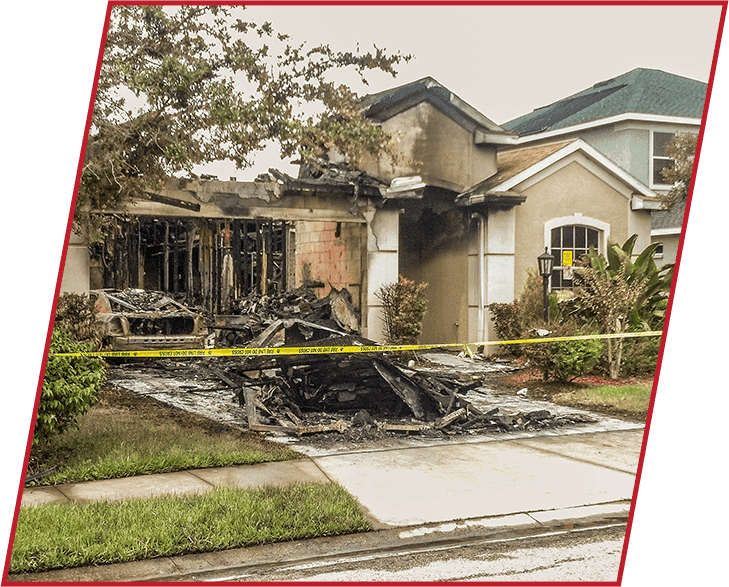 Emergency Fire and Smoke Damage Clean Up in Florida
Professional Fire & Smoke Damage Services Available 24/7
At FP Property Restoration, we treat every fire and smoke damage job the same way—as if it had happened to us or a loved one. We understand how fires can burn a hole through the heart of a community. The sight of your home or business being damaged by smoke and fire can be enough to make you want to give up. That's why at FP Property Restoration, your fire emergency is our fire emergency.
---
If you need fire and smoke cleanup services in Florida, reach out to FP Property Restoration right away at (888) 408-2335 or online via our request form.
---
Emergency Fire & Smoke Cleanup for Your Neighborhood, Home, or Business
At FP Property Restoration, we provide full-service fire & smoke cleanup, including possessions. FP Property Restoration has state-of-the-art contents-cleaning facilities that utilize the most up-to-date ultrasonic cleaning stations and odor removal chambers. Our facilities are climate-controlled for extended storage and extremely secure with 24-hour surveillance. We offer tours of our contents facilities for all of our customers.
We Work on All Types of Properties
From whole neighborhoods to single-family homes, warehouses to 33-story high rises, FP Restoration's emergency fire & smoke cleanup response teams can scale to meet your disaster eye-to-eye. We have the capability to remove, restore, & repair structural damage, remove smoke odors, and clean your possessions to get you back to your life ASAP.
We provide fire and smoke cleanup and restoration services for all types of properties, including (but not limited to):
Small and large homes
Apartment buildings and complexes
Condominiums
Schools and educational facilities
Houses of Worship
Hotels and resorts
Restaurants
Office buildings
Medical facilities
Warehouses and industrial properties
At FP Property Restoration, we utilize multiple methods to achieve full fire & smoke cleanup, all of which take place at various stages of the project. We offer expert service with top-of-the-line customer service and communication.

I had total trust in them, I could leave for a few hours and they would even take care of my 4 dogs like they were their own.

- Barry M.

Honestly not sure what we would have done if FP hadn't stopped to help- very grateful.

- Dennisun C.

Operations manager Devin McKeon was especially helpful in finalizing the completion of the restoration.

- Dave K.

All of the techs were so professional, kind, and sensitive to the homeowner's situation.

- Eileen L.

They worked non stop for the last 10 days to mitigate our home.

- Brian B.
Once FP Property Restoration arrives at your property, we begin the process of preventing any further damage. We remove contents from the trouble areas and put into place a plan of action that you can watch unfold as your property is restored. We keep you informed every step of the way. At this point, you realize that you have a team of Florida fire and smoke damage restoration experts working for you.
The very first step in every fire and smoke damage project is the same: take steps to clean the air and return it to a safe quality level. Fires and smoke give off pollutants that not only leave harsh odors but are also harmful to you and your loved ones' health. That's why our technicians wear full- and half-face respirators for their own health and safety during the project.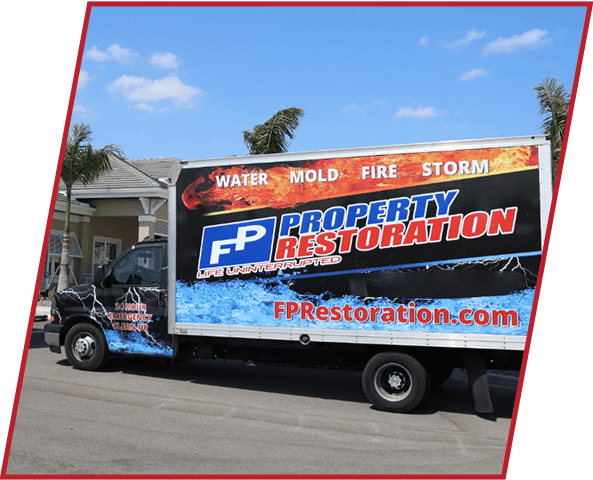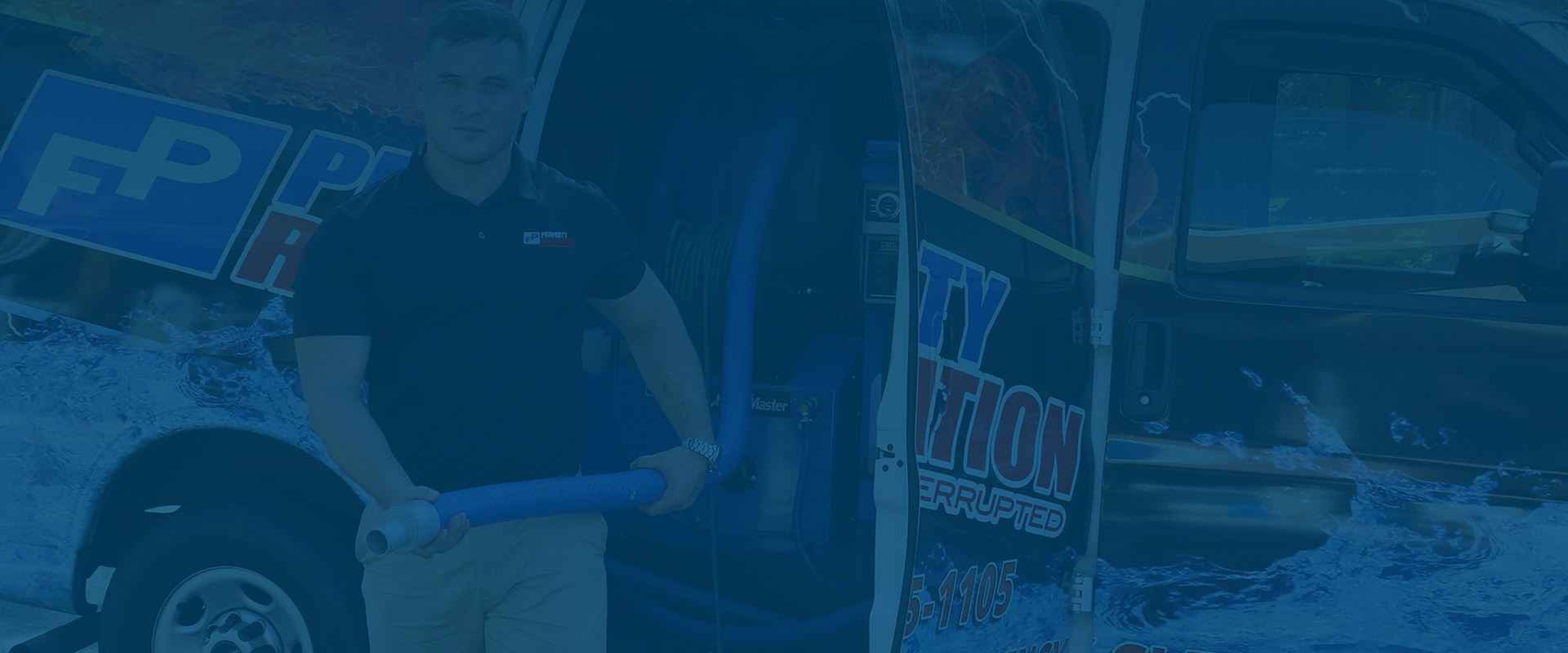 What Sets Our Team Apart:
Customer Satisfaction Guaranteed

Emergency Service

Preferred Vendor to Insurance

Professional Team

Industry-Leading Process

Full-Service Restoration Company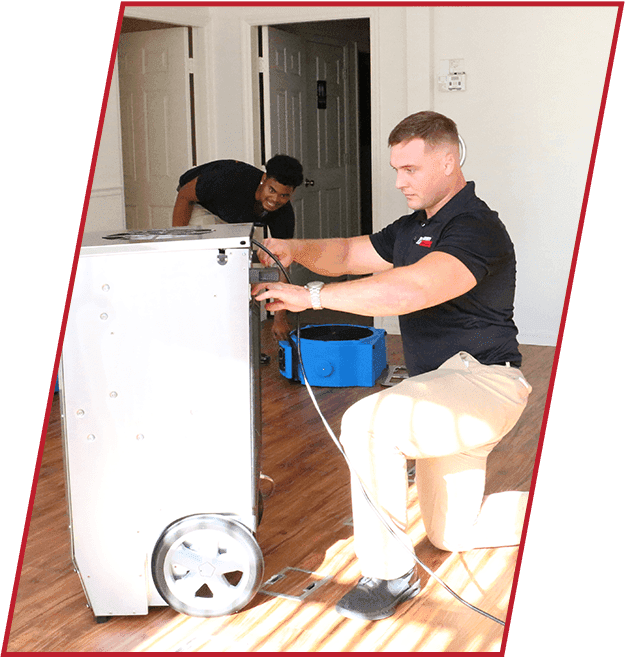 What's the best fire damage restoration company in SW Florida?

A.

FP Restoration is the preferred vendor for over 20 Florida insurance providers—we are their go-to company for all fire and smoke damage issues. We are their trusted licensed repair source for accurate ...

How do I choose the right fire repair company?

A.

If your home has suffered damage due to a fire, you need a company that knows how to navigate the complexities of a fire-damaged property. Many times, homeowners' insurances rely on us to outline the ...

Can I stay or work in a fire-damaged property?

A.

This depends almost entirely on the scope of the fire damage and your usage of the property. Odors, dangerous chemicals, and structural damage can all pose a serious risk. At FP Restoration, our ...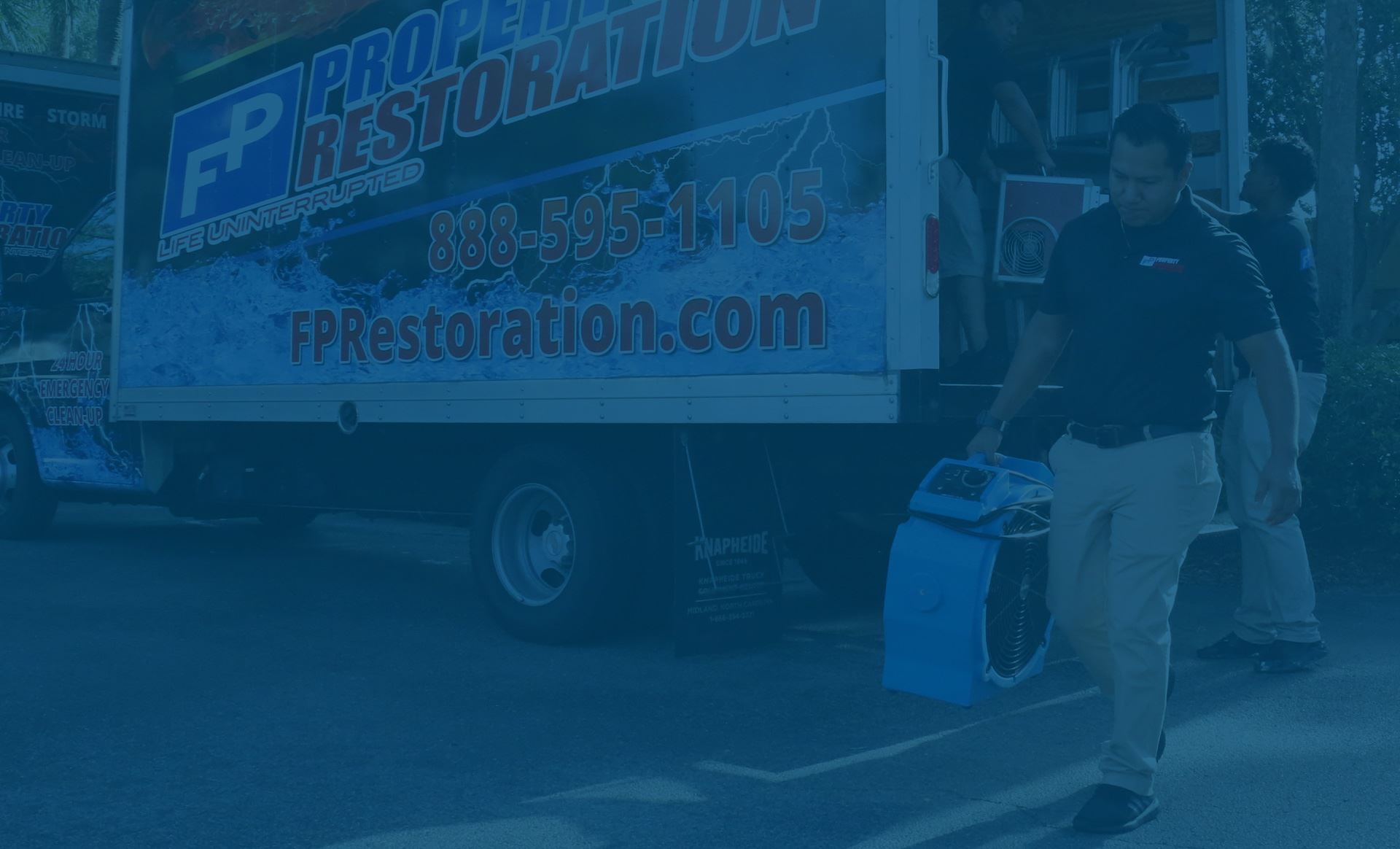 Disaster Restoration Anytime, Anywhere, At Any Scale
REQUEST A FREE ESTIMATE TODAY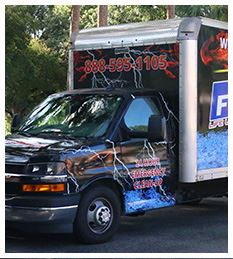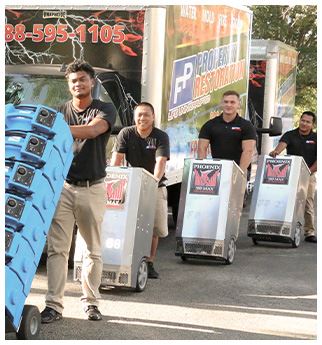 Call us today at (888) 408-2335 or complete our online form here.