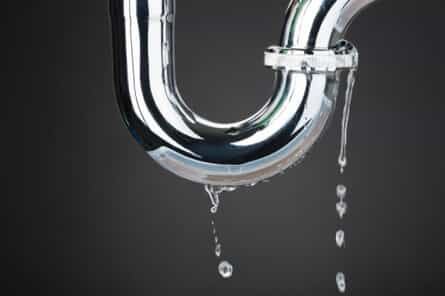 From your washing machine to your air conditioner, there are many vital water-related appliances in your home. However, when these appliances malfunction, you can end up facing serious water damage. Keep reading to learn the signs your appliances are causing water damage, and remember that for all of your emergency water damage needs, you can always contact our experts at FP Property Restoration.
The Top 5 Signs Your Appliances Are Causing Water Damage in Your Home
There Is Water Pooling Around Your Water Heater: If you have noticed water at the base of your water heater, there is a good chance a leak has occurred somewhere in the unit. In addition to the fact that a broken water heater can be very dangerous for your entire home, even a small water heater leak can cause property damage over time, so make sure to call a technician right away if you are dealing with this issue.
Your Air Conditioner Is Leaking: Although your air conditioner will have a drain pipe or drain pan to help catch leaks, malfunctions can still occur that result in leaks. If you do see that your AC unit is leaking, call a technician right away, and remember to inspect the surrounding part of your wall to see if water has been seeping into it at all. That brings us to…
Your Wall/Floor/Ceiling is Wet to the Touch: Walls, ceilings, and floors that feel damp and soft are a prime sign of a burst pipe. This can be an expensive problem to take care of, especially if you wait, so make sure to turn off your water supply to stop the flow of water ASAP, and then call a professional to see how serious the damage is.
Your Refrigerator Is Frozen: Freezing inside your refrigerator is generally a sign that you have a leak or a clog in the appliance. To thaw the frost, you may need to flush your fridge out with hot water. You should also check the rubber seals along the door to make sure it is closed tightly, and if you have an ice try, make sure that it is connected to your water line properly. When this is done, hire a qualified professional to inspect your fridge, and then call a water damage expert, so they can check the surrounding area for damage.
Your Water Bill Keeps Going Up: If your water bill keeps rising and your water habits have not changed, chances are you've got a leak on your hands. It could be from your water heater, your boiler, your washing machine, your dishwasher, or even a loose showerhead or faucet. The best thing to do in this scenario is 1) turn off the water valve in your home, 2) call a plumber to find the leak, and 3) hire a restoration pro like one of our team members at FP Property Restoration to see if your home has experienced water damage.
To schedule a water damage inspection, just call FP Property Restoration now at (888) 408-2335, or fill out our contact form online.