Mold Removal in Bradenton, FL
Mold Inspections, Testing, Cleanup & Remediation
Schedule a Service Today
Call Us Now

(941) 200-1297
Mold? Mildew? Musty smell? FP Property Restoration of Bradenton is a state licensed mold remediation company. We have successfully remediated mold from thousands of homes and businesses in and around Bradenton and Manatee County, Florida.
Why FP Property Restoration of Bradenton for your mold removal and remediation needs?
Expert mold remediation services
Warranty on all mold removal
Free estimates for homeowners
Angie's List A+ rated
Preferred insurance vendor
Do not wait to arrange a free mold inspection. During your inspection, we will not only inspect for mold but we will uncover the cause of the mold so that the issue can be repaired, to prevent the mold from occurring again.
Call us at (941) 200-1297 for immediate service. We are available 24/7 to take your call and provide free mold inspections to Bradenton property owners.
You Can Trust Our Mold Remediation Experts
Our entire team of mold remediation experts have completed extensive training and are all Institute of Inspection, Cleaning and Restoration Certification (IICRC) Microbial Specialists. This means that when you hire FP Property Restoration to remove the mold from your home or business, you are receiving the highest level of expert service in the industry.
Mold is an extremely serious situation, as it is extremely harmful to your health and the health of others who encounter it. There are many types of mold—some harmful and some not. During our initial mold inspection, we will order an air quality test to determine what types of mold spores are present. This same test is conducted at the end of mold remediation to ensure that we have removed all levels of mold present, giving you peace of mind that the job has been successfully completed.
FP Property Restoration is an A+ rated Angie's List remediation company that performs mold testing, mold inspections, mold cleanup, and air testing as needed for your home or business. We are a preferred vendor by many Florida insurance companies, meaning they call on us to provide expert service for their homeowners when they are in need.
Bradenton Mold Testing
If you think you may have mold in your home or business and may require a mold test, FP Property Restoration will send out an IICRC-certified mold damage contractor to do an initial mold inspection using thermal cameras, moisture meters, and their years of mold experience to see if there is a possibility that mold exists. From there, our Bradenton mold inspection team may recommend indoor air quality testing to be conducted by a separate, licensed mold assessor. Those air quality tests are sent to a third-party laboratory that will verify the results to determine if mold does exist.
When you are looking for mold damage companies in the Bradenton area—whether it is for mold inspection or mold removal—we recommend asking about the following:
Mold remediation license
Workers' compensation insurance
Liability coverage for mold work
Pollution coverage for mold work
References and testimonials
If a mold remediation professional cannot provide all of these, you are putting yourself at risk for the work that will be performed. FP Property Restoration of Bradenton can provide all these items upon request to all customers.
Mold Damage Removal & Remediation
Removal and remediation of the mold are the primary objectives once the mold protocol is put into place. We remove the damaged areas and remediate all affected surrounding areas. During this process, bringing air quality back to an acceptable level is of the highest priority. We utilize high-efficiency particulate air (HEPA) filtration devices to filter your air and continuously improve air quality. Once the mold is removed and remediated, our repair team begins repairing and restoring your property back to its original condition.
If you have mold in your home or business, it's important to get it handled right away. Continuous exposure to mold can be harmful to your health, especially black mold, which is an airborne pathogen and can adversely affect your health.
The following are standard steps taken during mold remediation:
Mold inspection
Building containment around the mold
HEPA vacuuming in contaminated areas
Safe removal of mold-affected materials
Using an antimicrobial to disinfect affected areas
Use of negative air scrubbers
Cleaning of HVAC unit and ducts
Encapsulation once materials are removed
Air quality and swab testing to ensure mold has been fully removed
FP Property Restoration is Bradenton's premier mold remediation company. When your family's health and your property are at stake, call our experts for help. Contact us at (941) 200-1297 today!
Our Experienced Team Is Available 24/7 When the Worst Happens, We'll Be There to Get You Back on Your Feet
We Truly Care About OUr Customers
See What Past Customers Have to Say About Us
"Your team showed up fast and had a plan."

- Cameron T.

"Once you meet and talk with these guys, you will find out why they deserve every star."

- Kevin Y.

"We feel secure, educated and in good hands with this company."

- Michael D.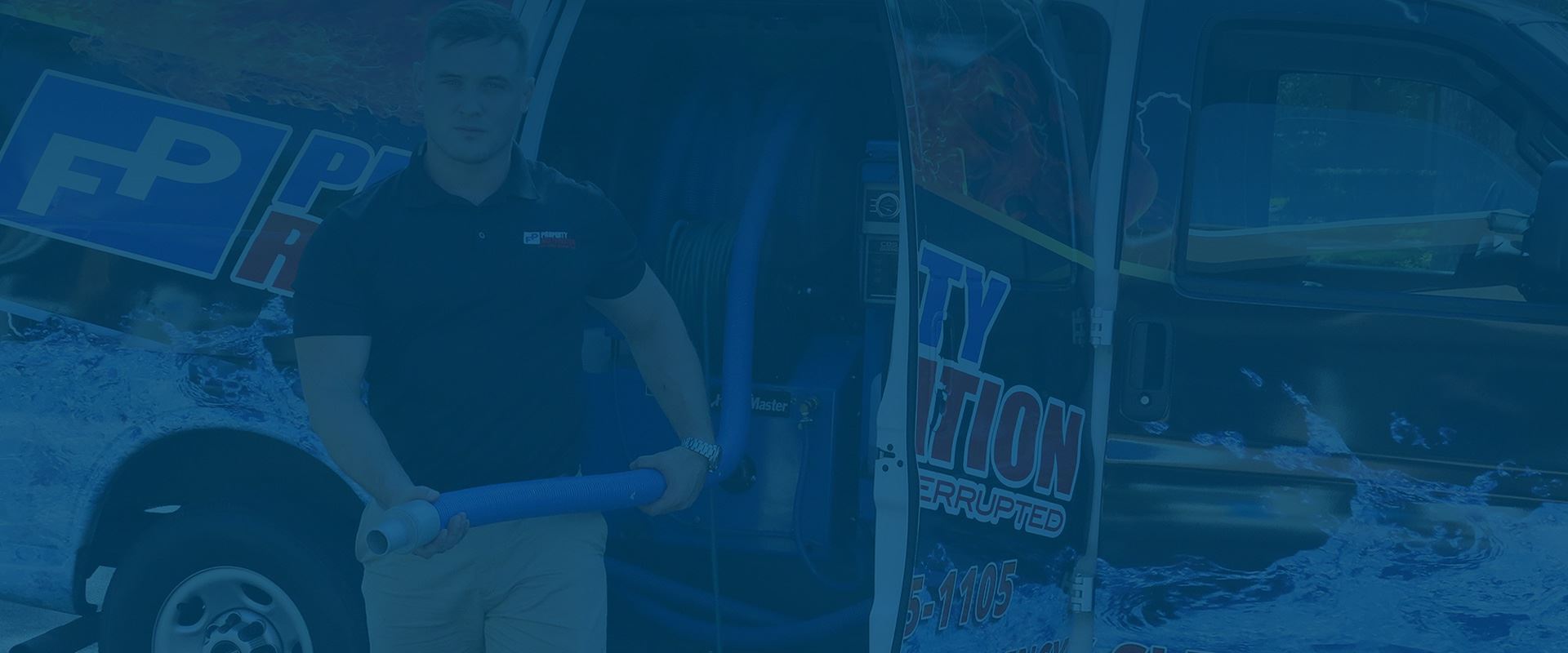 We are Different Than The Rest
See What Makes Us Unique
Full-Service Restoration Company

We are a fully licensed, insured and bonded company that can handle all of your restoration needs.

30 Minute Response Time

We will send a team member out and they will be on site in 30 minutes or less.

Professional Team

All of our team members are trained at the highest levels to perform all restoration and cleaning tasks.

Preferred Vendor

We are a preferred vendor with many of the insurance companies in Florida.

24/7 Emergency Service Available

When an emergency happens, our team will be there for you. Call us 24/7.

Customer Satisfaction Guaranteed

Our number one focus is on the customer and ensuring their satisfaction.