24/7 Water Damage Restoration in Fort Myers
Schedule a Service Today - Call Us Now!
Do you have water damage in your Fort Myers home or business? If so, time is of the essence! FP Property Restoration's team will be on-site quickly to clean up your water damage. We are proud to be Fort Myers's leading water damage restoration company. When we arrive on the scene, we immediately stop any ongoing water damage that is occurring and begin removing standing water.
Need water or flood damage restoration services in Fort Myers? Contact us online or call (888) 408-2335 now for fast service.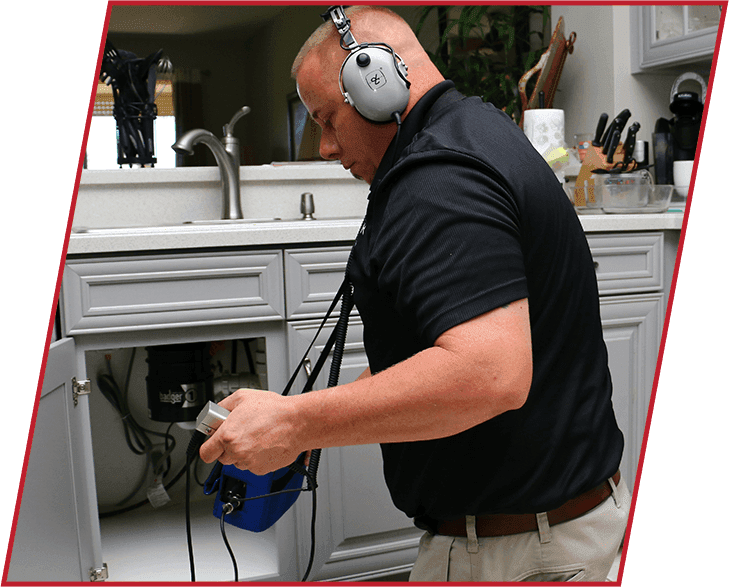 24/7 Emergency Water Damage Restoration
Timing is everything when dealing with water damage. Whether it's a broken or leaking pipe, a toilet or sink overflow, refrigerator, dishwasher or washing machine, or flooded attic or crawlspace due to storms or a hurricane, we will find the source, stop the flooding, provide full extraction and structural drying, and then full damage restoration and rebuild services. The earlier you contact FP Property Restoration for water damage repair, the faster we can be on-site and begin the drying process. When we are able to be at your home or commercial property fast, we are able to mitigate any further damage. Furthermore, our drying process can prevent future mold growth.
We are preferred vendors for over 20 Florida homeowner insurance carriers; we work with these carriers daily. When called on for service, we will work diligently with your insurance company to ensure your home or business is restored and repaired in a timely manner.
Wet materials are also a sign of not only mold but factors that lead to mold. It is imperative that water damage is addressed immediately to prevent mold. However, long-term leaks—like sink leaks, plumbing leaks, and fridge leaks—all can lead to mold when they go undiscovered for an extended amount of time.
When the drying of your water damage is complete, we are ready to begin repairs. FP Property Restoration has a repair division ready to step in and finish out the process by getting your home or business put back together just as fast as we dried it.
Our emergency water damage restoration steps typically include:
Emergency flood damage cleanup
Saving contents and furniture from damage
Inspection and documentation in case an insurance claim is required
Ensuring there are no safety hazards from the water
Setting up drying methods for all areas
Make sure wet carpet and hardwood floors are thoroughly dried
Documenting all water damage
Contact your insurance carrier to assist in opening a claim
Our team of experts at FP Property Restoration provides numerous water damage restoration services including but not limited to:
Extraction of standing water (all water categories and causes)
Structural drying of water damage and flood damage
Mold prevention and inspection
Drying, moving, and storing contents
Water damage and flood damage repairs; we are a licensed general contractor in Florida
Removal and disposal of water-damaged materials
Disinfecting after water damage
Free water damage and mold damage inspection and estimate
Never hire a water damage restoration company without asking to see their applicable state and local license, credentials, and certifications. Even more importantly, verify that they carry all the proper insurances to perform this category of work.
Our Project Managers can provide, upon request, copies of our:
Water damage certifications (IICRC, NORMMI, etc.)
Workers' compensation policy ($1 million minimal)
Liability policy and umbrella policy
General contracting license
Mold remediation license
A+ Better Business Bureau documentation
References from past water damage customers
Throughout our years in business, FP Property Restoration has performed thousands of residential and commercial water damage restoration projects for water damages caused by:
Pipe breaks
Plumbing leaks of all kinds
Appliance malfunctions, like washing machine overflow, fridge line leaks, and dishwasher overflows
Rising water from flooding or natural disasters
Roof and window leaks
Rain, storms, and hurricane damage
Toilet and sink overflows
Sewage and septic tank backups
Rest assured, if there is water damage, we have seen it before and we know what to do.
Along the way we have dried and repaired water damage for:
Thousands of Fort Myers residents
Hurricane Sandy victims
Hurricane Mathew victims
Hurricane Harvey victims
Hurricane Irma victims
Hurricane Florence victims
Hurricane Michael victims
Commercial properties, including schools, jails, universities, apartments communities, high rises, churches, hotels, restaurants, and shopping centers

I had total trust in them, I could leave for a few hours and they would even take care of my 4 dogs like they were their own.

- Barry M.

Honestly not sure what we would have done if FP hadn't stopped to help- very grateful.

- Dennisun C.

Operations manager Devin McKeon was especially helpful in finalizing the completion of the restoration.

- Dave K.

All of the techs were so professional, kind, and sensitive to the homeowner's situation.

- Eileen L.

They worked non stop for the last 10 days to mitigate our home.

- Brian B.
Why You Need Professional Water Damage Restoration
Water damage is a serious matter. If water is not extracted and dried correctly, it will lead to mold damage in the future. Often, when we arrive at a home or business, the water damage is worse than expected. The unseen water in drywall, behind baseboards, under flooring and carpet, and behind cabinets and vanities is far more harmful over time than the visible, easy-to-dry water.
Our Fort Myers water damage team comes equipped with thermal imaging cameras and moisture meters to locate all areas affected by water damage to ensure that you have peace of mind that all water damage will be dried out fast.
FP Property Restoration has numerous references and testimonials for water damage-related customers in Fort Myers—some business owners, some homeowners—but all see us as the experts in water damage and the only company they would call!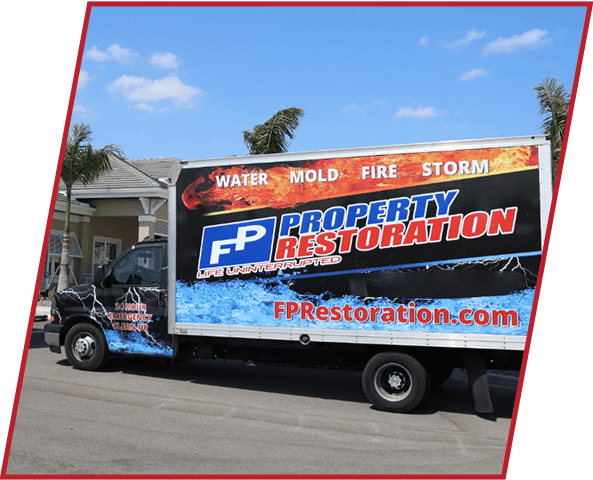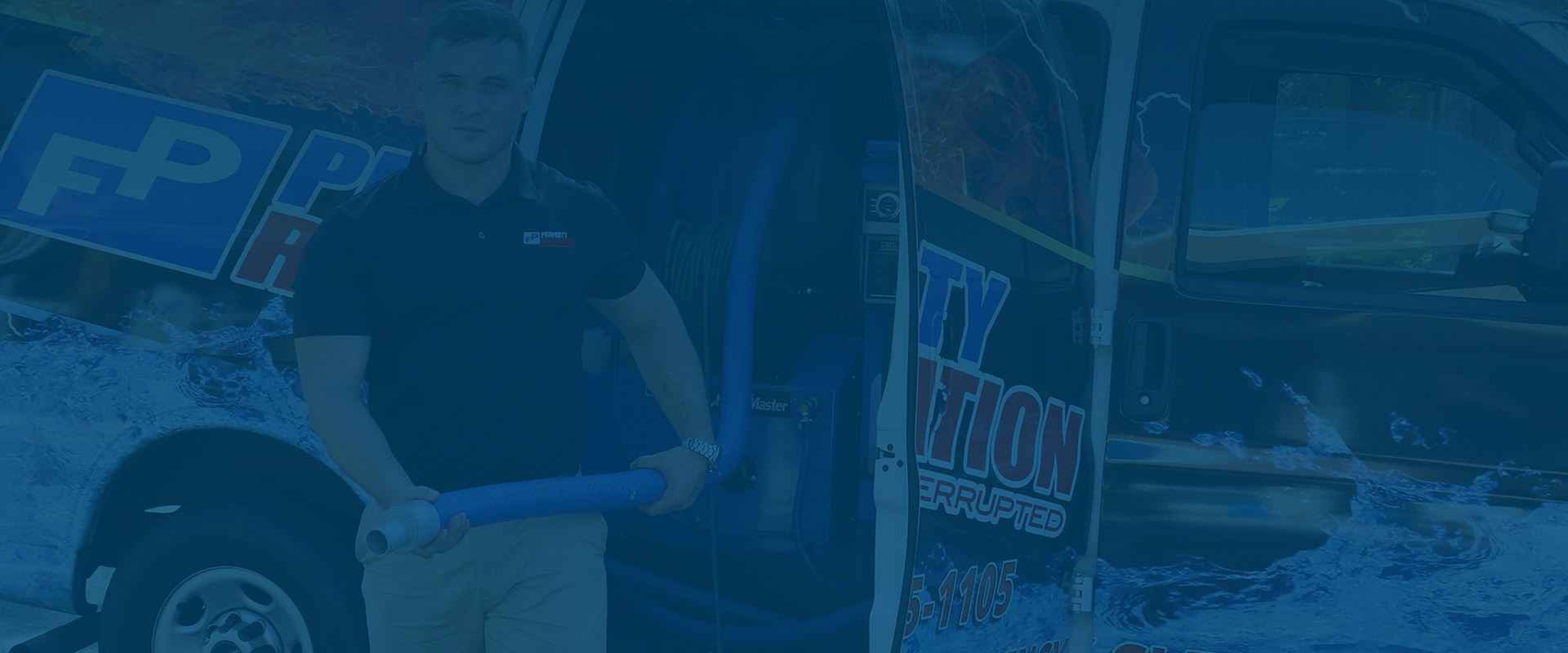 What Sets Our Team Apart:
Customer Satisfaction Guaranteed

Emergency Service

Preferred Vendor to Insurance

Professional Team

Industry-Leading Process

Full-Service Restoration Company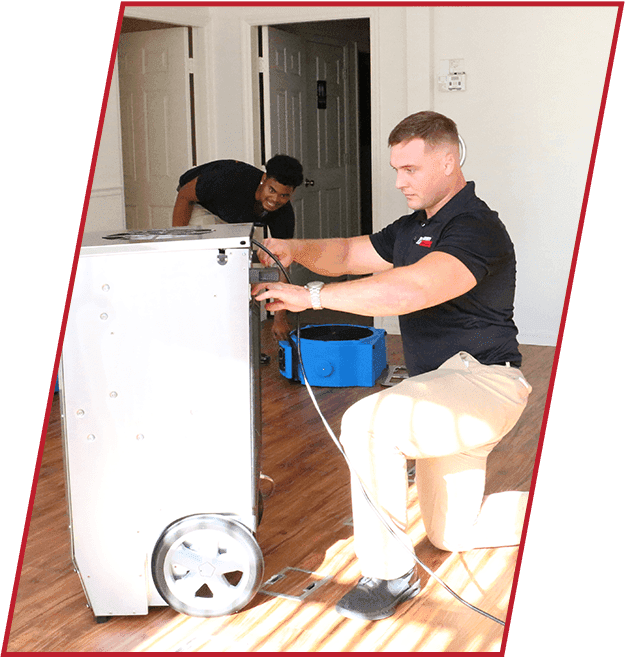 Structural Drying Experts
Our team trains nonstop on the most up-to-date drying techniques for all types of water damage losses. Water damage does not mean your home or business needs to be ripped apart. What it does mean is you need a certified, insured drying company that knows how to dry all types of damaged building materials in place in order to minimize the repair cost.
FP Property Restoration is a state-licensed contractor with IICRC certifications in all areas of restoration. ­­­We are fully insured to work on any size disaster, both residential and commercial. We are the area's leading water damage drying company. Call us 24 hours a day for expert structural drying of any size. Hands down, there is no other restoration company in Fort Myers, FL that can match the water damage cleanup, water damage drying, and water damage repair capabilities of FP Property Restoration.
---
Contact us online or call (888) 408-2335 for a free, on-site inspection and damage assessment.
---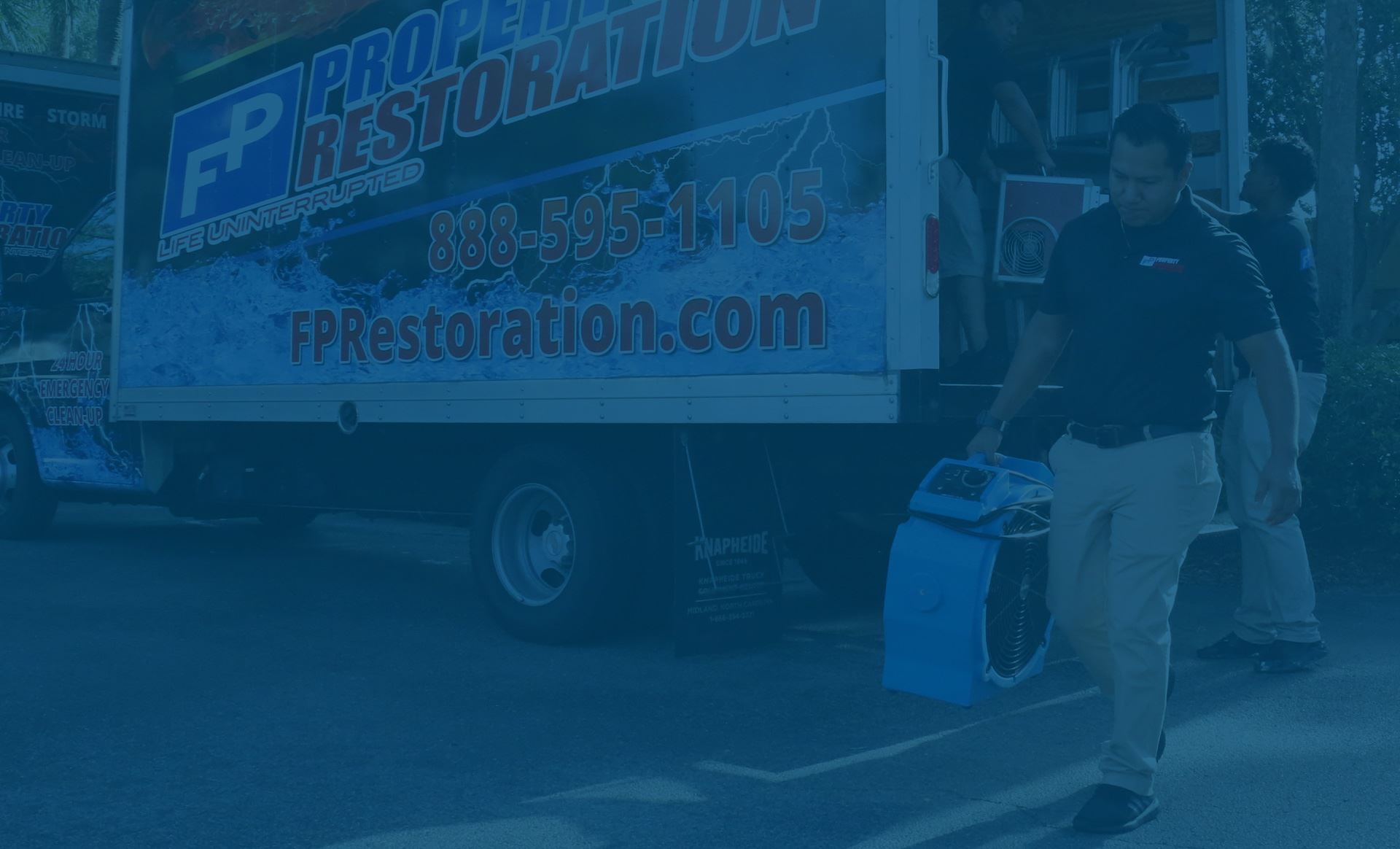 Disaster Restoration Anytime, Anywhere, At Any Scale
REQUEST A FREE ESTIMATE TODAY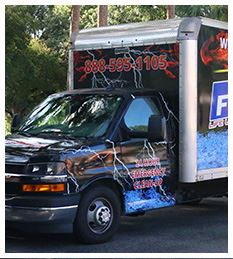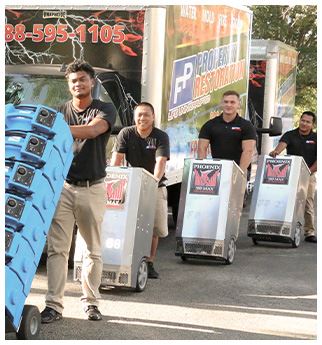 Call us today at (888) 408-2335 or complete our online form here.