Bradenton Property Damage Restoration Services
Services We Offer
From our Bradenton location, we offer comprehensive property damage restoration services for all types of property damages.
Learn more about our Bradenton damage restoration services:
Every service begins with a free, on-site inspection and damage assessment. During this initial meeting, your Project Manager will come up with a damage protocol designed to quickly and effectively address all aspects of the damage. From the initial cleanup to the safe storage of your belongings to property-wide repairs and restoration, our team is here for you at every stage of the process.
Call us at (888) 408-2335 or contact us online to learn more about how we can help you.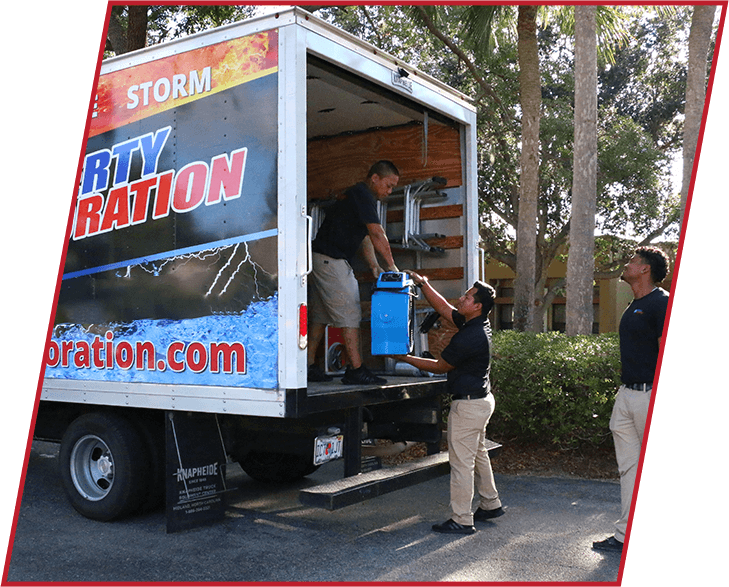 Let Our Expert Technicians Rebuild & Restore Your Property
When the unexpected happens and your property is left with water, mold, fire, or smoke damage, or any emergency or non-emergency situation that requires cleanup and repairs, you can count on the team at FP Property Restoration of Bradenton to provide the highest quality work—and fast.
Offering 24-hour inspections and restoration for commercial and residential properties across the Bradenton area, our licensed technicians can provide any service you need. We offer the complete range of property restoration services for our clients, from minor water damage repairs all the way to major post-fire reconstruction. Regardless of the disaster that has befallen your home or business, you can count on an honest assessment during a free inspection with one of our skilled professionals.
If you need property damage restoration services in Bradenton or the nearby areas, contact FP Property Restoration at (888) 408-2335 today.

I had total trust in them, I could leave for a few hours and they would even take care of my 4 dogs like they were their own.

- Barry M.

Honestly not sure what we would have done if FP hadn't stopped to help- very grateful.

- Dennisun C.

Operations manager Devin McKeon was especially helpful in finalizing the completion of the restoration.

- Dave K.

All of the techs were so professional, kind, and sensitive to the homeowner's situation.

- Eileen L.

They worked non stop for the last 10 days to mitigate our home.

- Brian B.
Quality of Service & Customer Care
At FP Property Restoration of Bradenton, we become involved with clients during extremely difficult times. That is why we focus so strongly on customer service and support. By working directly with you and keeping you informed, we can help you make the right choice about your property restoration project. We can clean up the mess, repair the damage, and get you back on your feet.
Our Bradenton restoration services include the cleanup, repair, and remediation of:
Fire, smoke, and soot
Mold
Water and flooding
Sewage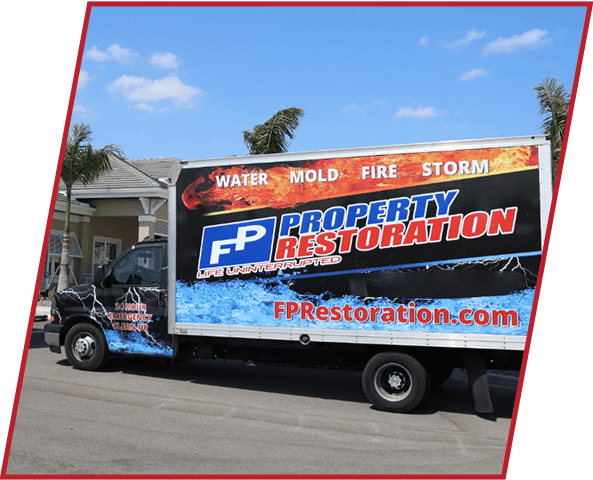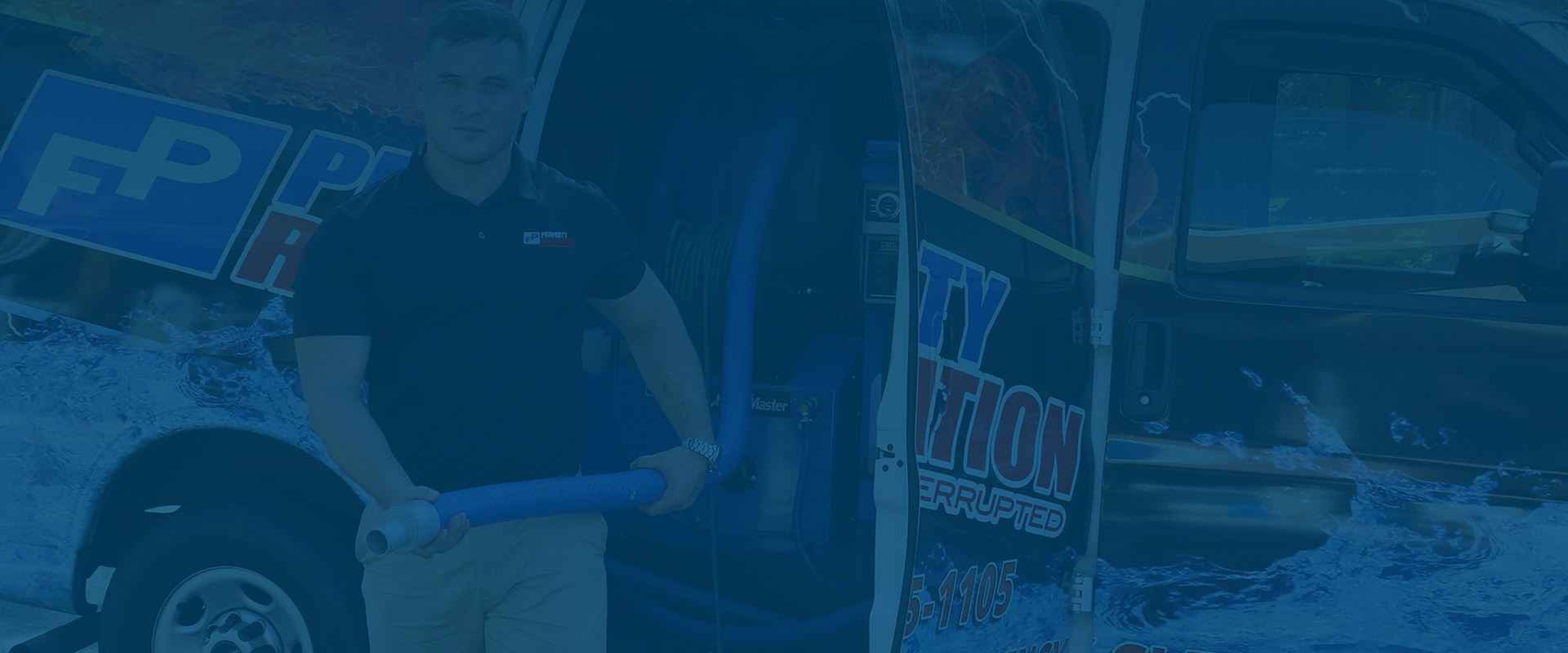 What Sets Our Team Apart:
Customer Satisfaction Guaranteed

Emergency Service

Preferred Vendor to Insurance

Professional Team

Industry-Leading Process

Full-Service Restoration Company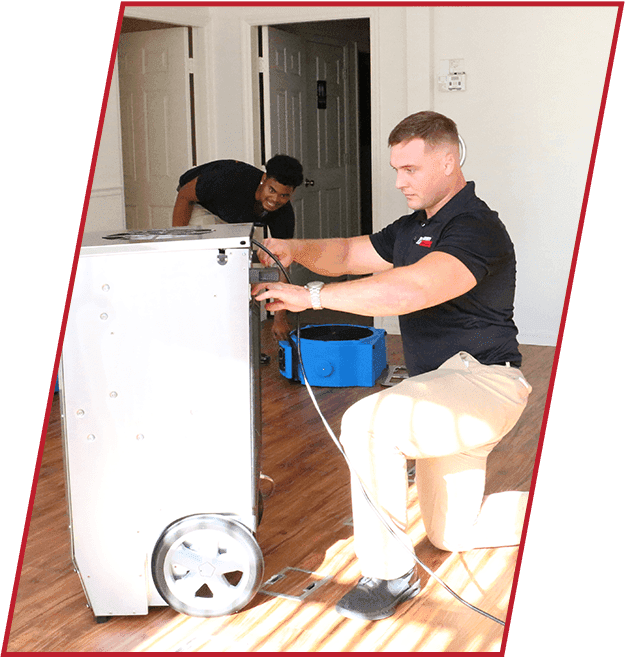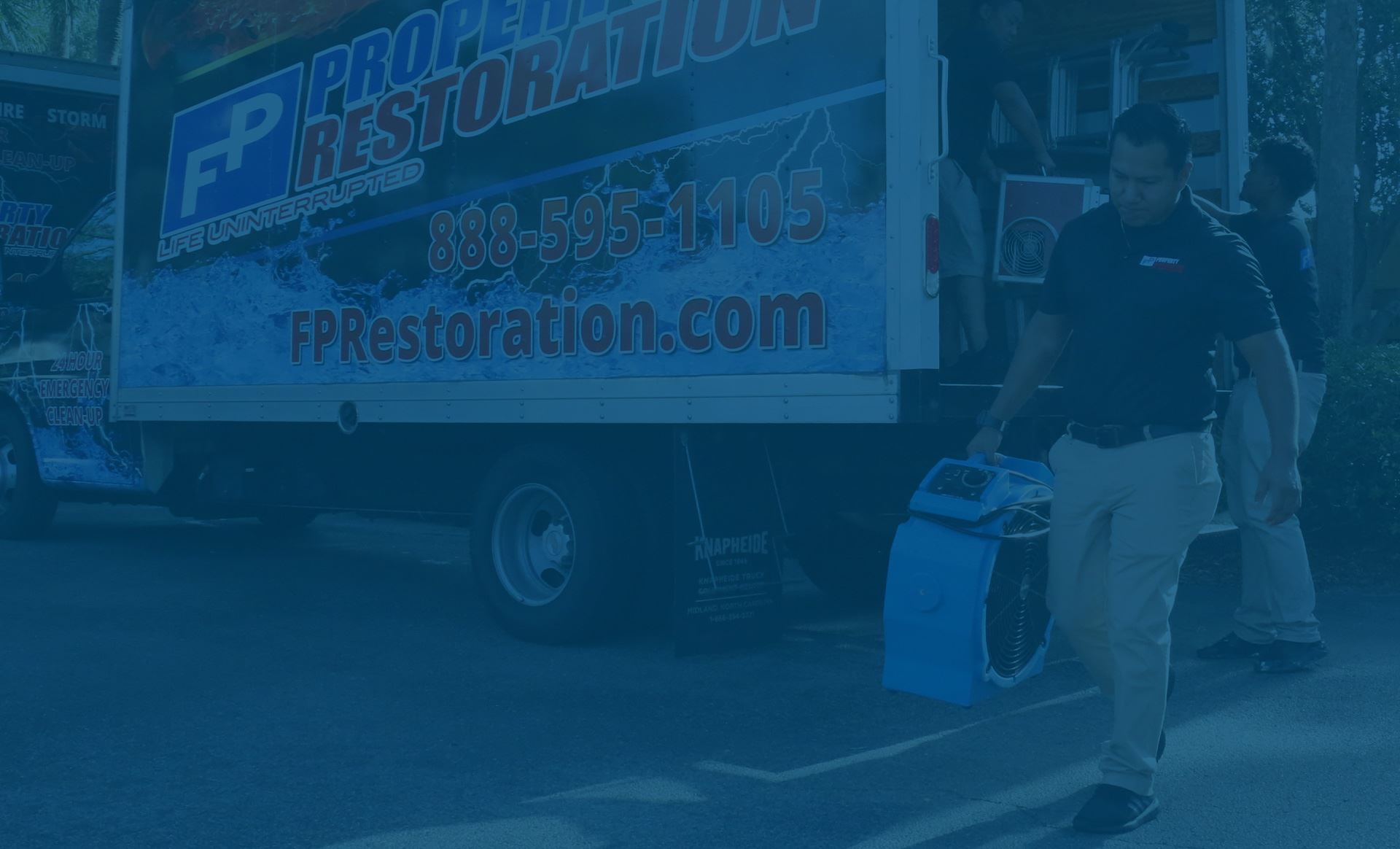 Disaster Restoration Anytime, Anywhere, At Any Scale
REQUEST A FREE ESTIMATE TODAY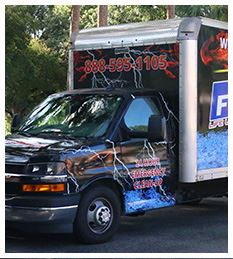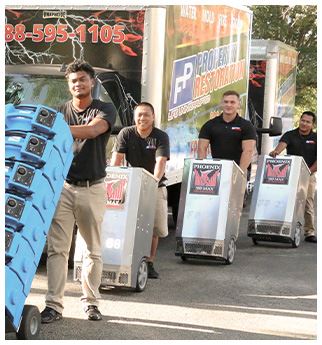 Call us today at (888) 408-2335 or complete our online form here.