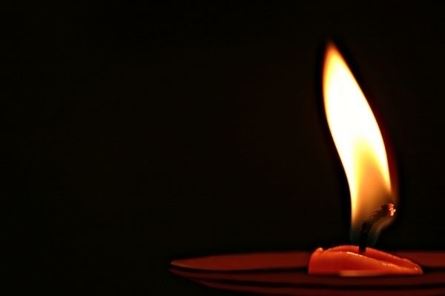 2022 is almost here, and it's a great time to start thinking about resolutions we want to make for the coming year. At FP Property Restoration, our main resolution is always to help our customers stay safe and comfortable, and to make sure they get back on their feet after any kind of property damage occurs. That's why before you light off those fireworks, we're here with your fire safety tips for the new year. Keep reading for what you need to know, and may you have a very happy and safe New Year's, from everybody here at FP Property Restoration.
The Top 3 Ways to Avoid Fire Damage in 2022
Keep Fireworks, Fire Pits & Other Flammable Materials Away from Your Property at All Times: As we alluded to above, fireworks are a great way to celebrate, but they're also a great way to accidentally cause property damage. That's why they should be kept away from your property as much as possible, especially if you have young children on the premises, and never, under any circumstances, light a firework inside. Moreover, any other fire-related items you may own, from torches to firepits to grills, should all be used and stored several feet from your house. Even if you believe you are being safe, it only takes a few stray embers to start a fire, so the further from the interior property, the better. This even goes for flammable materials like firewood and lighter fluid. Try to keep such things in a shed, and when you do use them, always follow instructions and stay in outside areas like yards, decks, porches, etc.
Never Keep a Fire Lit When You Go to Bed: We all enjoy a scented candle from time to time, but bottom line: you MUST put that candle out when you go to sleep at night. The same goes if you have decided to light a fire in your fireplace, or even a wooden stove. Oftentimes, homeowners don't even do this on purpose. After all, it's easy to assume that a fire has died down enough when you get to the last few embers. But it is important not to forget that you have a fire going or to assume that fire will just naturally extinguish, since there is no way to predict what kind of accidents may happen while you are asleep.
Evacuate Your House & Call for Assistance As Soon As Possible After a Fire: Of course, you already know to call for help and evacuate your house immediately if you actually see a fire. But the same level of urgency should also be applied when you begin the restoration process. For one thing, you do not want to linger in a house with smoke damage, as this is both extremely bad for your health and for your home. The longer you wait to address damage, the harder it becomes to get rid of it, and on top of this, your insurance company may not provide you with full compensation if you fail to act immediately in the wake of a fire. Fortunately, FP Property Restoration is here to help you with all your fire damage restoration needs. From contents cleaning to temporary repairs, our team offers everything you need to help get rid of fire damage and move on with your life as soon as possible. We'll even help you navigate the insurance process. Just remember, sooner is always better when it comes to property damage, so never hesitate to reach out to us if your home has recently been through a fire.
FP Property Restoration is available 24/7 for emergency assistance at (888) 408-2335, or you can just fill out our contact form online.