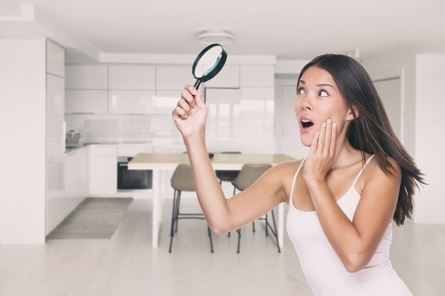 If your home has recently experienced a storm, it is important to take care of any damage that has occurred as soon as possible. Of course, there is a lot of damage that will be readily apparent, some of which, depending on the severity of the storm, you may even be able to clean up on your own. However, there is also a lot of hidden storm damage that can linger in and around your home, causing a ton of problems and potentially forcing you to pay for extensive repairs down the line. At FP Property Restoration, our storm damage experts have seen this happen many times, and want to make sure you avoid this pitfall in your house. Keep reading to learn how to find out if your home has hidden storm damage, and remember that you can contact FP Property Restoration 24/7 for emergency service.
3 Kinds of Hidden Damage to Watch Out for After a Storm
How to Find Hidden Water Damage & Mold: Leaks and mold tend to be among the worst lingering problems following storms. Obviously, you will know when flooding has occurred, but in the long run, even small leaks can cause major structural damage. We suggest looking out for cracks or chips in your walls, roofing, siding, stucco, fascia, window frames, screening—basically anywhere water can seep through crevices. You will also need to go into your crawl space, and any tucked away closets you rarely open. These dank, dark areas are prime locations for mold growth, and while we're on the subject of mold, make sure to be aware of any musty smells that crop up around your property, too. We know this might sound like a lot, but the good news is that at FP Property Restoration, we are mold and water damage professionals, meaning we can help you find hidden leaks and mold through thermal inspection and other advanced services.
How to Find Hidden Sewer Damage & Contamination: Sewage water exists in its own sub-category under water damage, as the problems that come with a sewage leak are extensive and can present a serious health risk to your family. First and foremost, you should have any surfaces touched by storm/flood water professionally cleaned and disinfected, as you do not know what type of waste materials, harmful bacteria, and fecal matter they may have left behind. You will also want to dispose of anything like mattresses, bedding, rugs, stuffed toys, clothing, and other fabric materials that may have soaked up flood water. After this, be sure to pay attention to smells that indicate your home has been contaminated and inspect water-related appliances closely when you use them, as it is possible some remaining storm water may be left in your system. You may also want to boil your drinking water temporarily to be safe.
How to Find Hidden Electrical & Fire Hazards: Be extremely careful using any electrical equipment in your home after a storm, as it is hard to tell what has been affected. Try to use battery-powered appliances if you need to be in your house, and even if you have had an electrician tell you your appliances are safe, you will also need to be on the lookout for downed power lines, as these are one of the biggest hazards that crop up in the wake of storms. Remember, the last thing you want to deal with is fire damage following a storm, so the rule of thumb should be to stay away from any devices that could cause an electrical fire.
For more information on storm damage or to schedule service, call FP Property Restoration now at (888) 408-2335, or fill out our contact form online.