Lakeland Fire Damage Restoration
Schedule a Smoke Damage Restoration Service Today - Call Us Now!
FP Property Restoration provides the full spectrum of fire restoration services to residential and commercial property owners in Lakeland and the surrounding areas. Fully licensed and insured, we handle fire, smoke, and soot cleanup and repairs to restore your property to its ideal condition. No matter the extent of damage or its cause, you can count on our professionals to provide a free inspection using the latest training, tools, and equipment in the industry.
Our Lakeland fire restoration experts are certified in Fire & Smoke Restoration and Odor Removal by the Institute of Inspection, Cleaning and Restoration Certification (IICRC), and our company holds all applicable licenses and insurances. We get the job done right, and we can also handle insurance documentation and help with your claim to ensure no repair is overlooked. With fire and smoke damage, a complete and accurate damage assessment is essential to a fair insurance payout. We consider structural damage, air quality issues, damage to cabinetry and flooring, drywall damage, electrical issues, plumbing, and more.
Contact us online or call us at (888) 408-2335 to request a free, on-site damage inspection.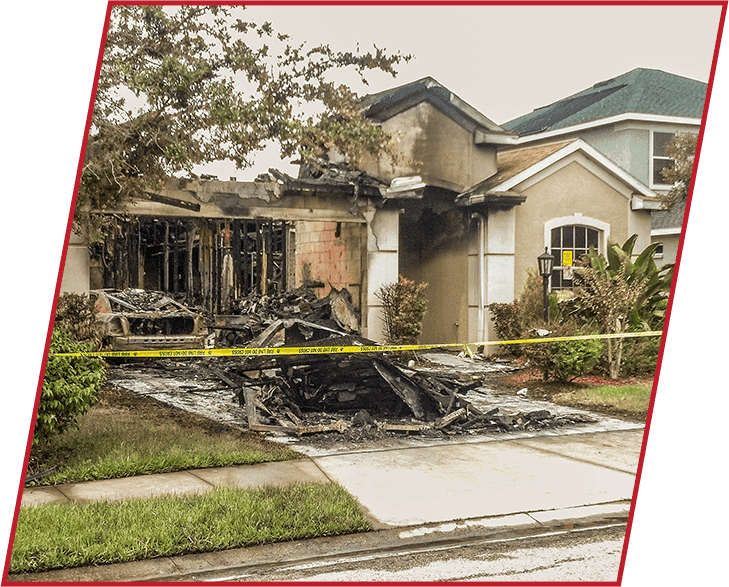 What Happens During an Initial Fire Restoration Inspection?
A fire damage inspection should be thorough and accurate, using the latest testing methods and equipment to determine the extent of damage and what will be required to perform cleanups and repairs.
During an initial inspection, your Lakeland fire restoration expert will:
Thoroughly inspect every area of the property for smoke and soot damage
Inspect ductwork and HVAC unit(s) for damage or contamination
Answer any questions you may have related to damage and repairs
Provide a free estimate for cleaning and repairs
With detailed information and an honest, clear assessment of fire damage, you can make the right choices about your property.
Contact FP Property Restoration online or by phone at (888) 408-2335 to request your free, on-site inspection.

I had total trust in them, I could leave for a few hours and they would even take care of my 4 dogs like they were their own.

- Barry M.

Honestly not sure what we would have done if FP hadn't stopped to help- very grateful.

- Dennisun C.

Operations manager Devin McKeon was especially helpful in finalizing the completion of the restoration.

- Dave K.

All of the techs were so professional, kind, and sensitive to the homeowner's situation.

- Eileen L.

They worked non stop for the last 10 days to mitigate our home.

- Brian B.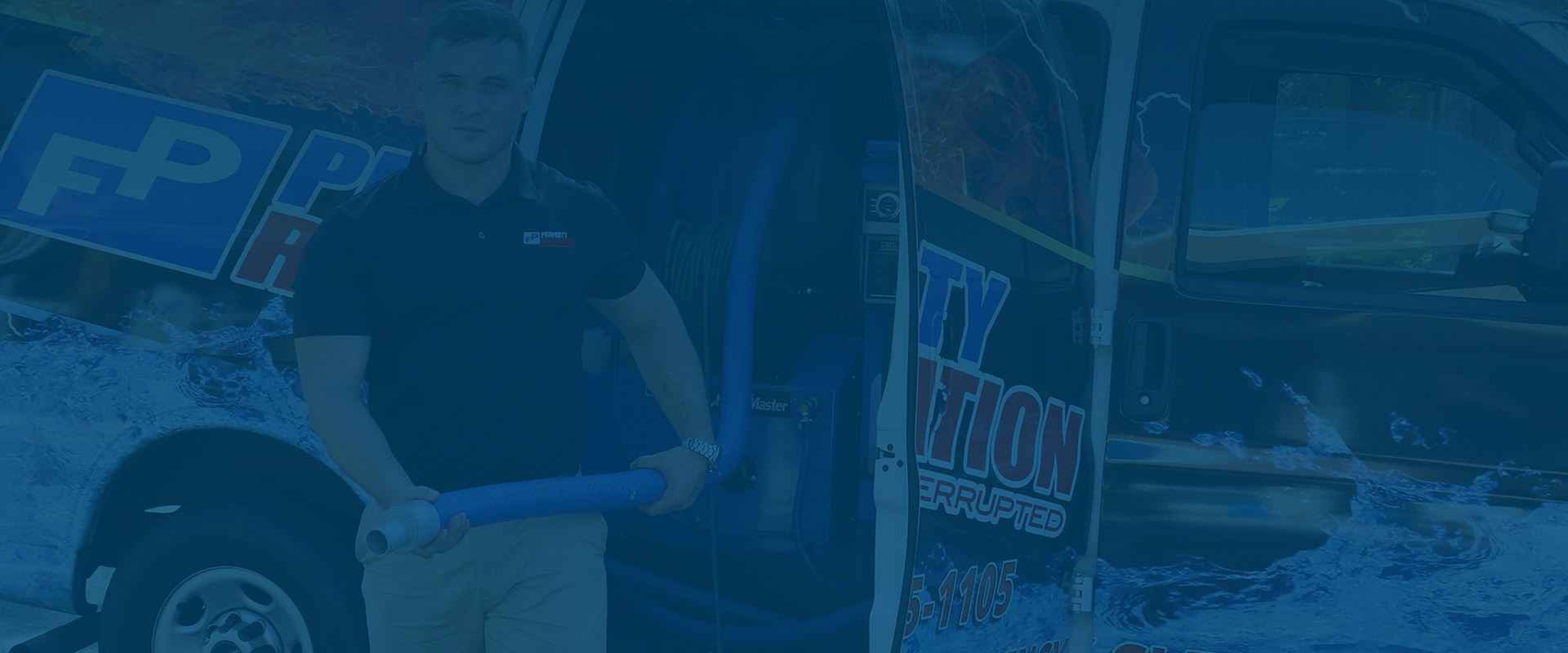 What Sets Our Team Apart:
Customer Satisfaction Guaranteed

Emergency Service

Preferred Vendor to Insurance

Professional Team

Industry-Leading Process

Full-Service Restoration Company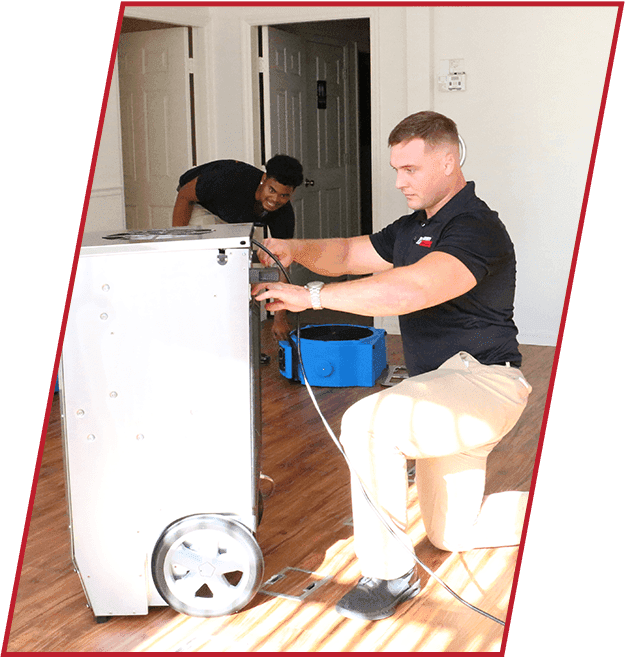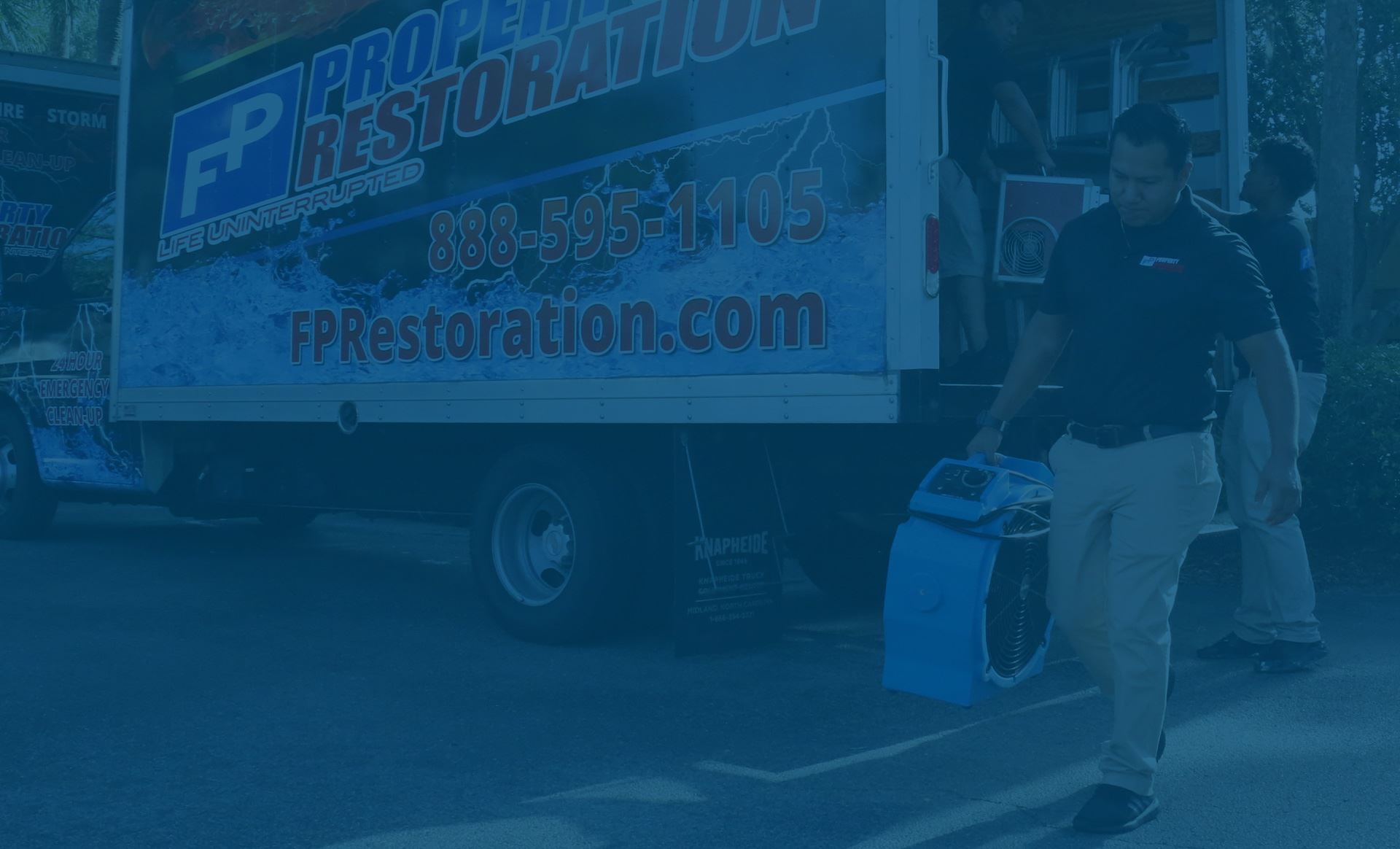 Disaster Restoration Anytime, Anywhere, At Any Scale
REQUEST A FREE ESTIMATE TODAY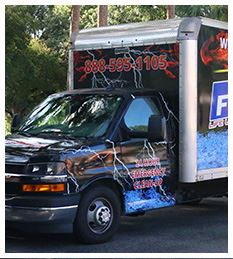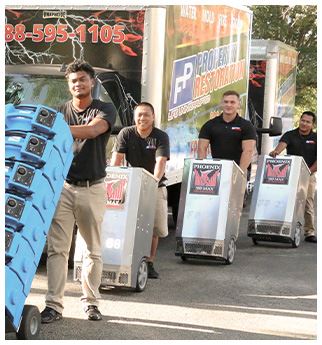 Call us today at (888) 408-2335 or complete our online form here.