Water Damage Restoration in St. Petersburg
Flood Damage Clean-Up & Repair - 24/7
Schedule a Service Today
Call Us Now

(888) 408-2335
A leak, flood, or storm can cause significant property damage and may create a risk for structural damage and mold if it is not resolved as quickly as possible. This means not only stopping the source of water but also removing moisture and repairing all affected areas of the property. It takes a skilled professional to properly complete water, flood, and sewage cleanup, repair, and restoration. It takes the St. Petersburg water damage experts at FP Property Restoration.
Providing 24-hour emergency services every single day of the year, FP Property Restoration of St. Petersburg can address your water removal and water damage restoration needs. We help residential and commercial property owners, tailoring our services to their needs in order to fully restore their properties. We also offer a free inspection and estimate to give you the information you need to make the right choice about addressing water damage.
Contact us at (727) 263-2772 for your free inspection. We are available 24/7 and can be on-site within 30 minutes to provide an estimate and begin water extraction.
Water Removal & Restoration Steps
Effective water removal and restoration typically involves the following steps:
Locating and stopping the source of the leak, if necessary
Extracting standing water and moisture from all affected areas
Dehumidifying the property
Repairing and restoring drywall, flooring, baseboards, cabinets, and all affected areas of the home or business
Our technicians are certified by the Institute of Inspection, Cleaning and Restoration Certification (IICRC) and use the latest equipment and training to successfully complete minor and complex water removal projects across the St. Petersburg area. FP Property Restoration is also a preferred vendor for over 20 insurance carriers—we are trusted to provide accurate insurance documentation and can help you through the claims process, billing your provider directly.
Call for a Free Inspection & Estimate in St. Petersburg
Property restoration after water, storm, or sewage damage does not have to be a nightmare. Let our St. Petersburg water damage repair technicians guide you through, perform trusted work, and restore your property to its former condition.
Call (727) 263-2772 to arrange your free inspection.
Our Experienced Team Is Available 24/7 When the Worst Happens, We'll Be There to Get You Back on Your Feet
We Truly Care About OUr Customers
See What Past Customers Have to Say About Us
"Your team showed up fast and had a plan."

- Cameron T.

"Once you meet and talk with these guys, you will find out why they deserve every star."

- Kevin Y.

"We feel secure, educated and in good hands with this company."

- Michael D.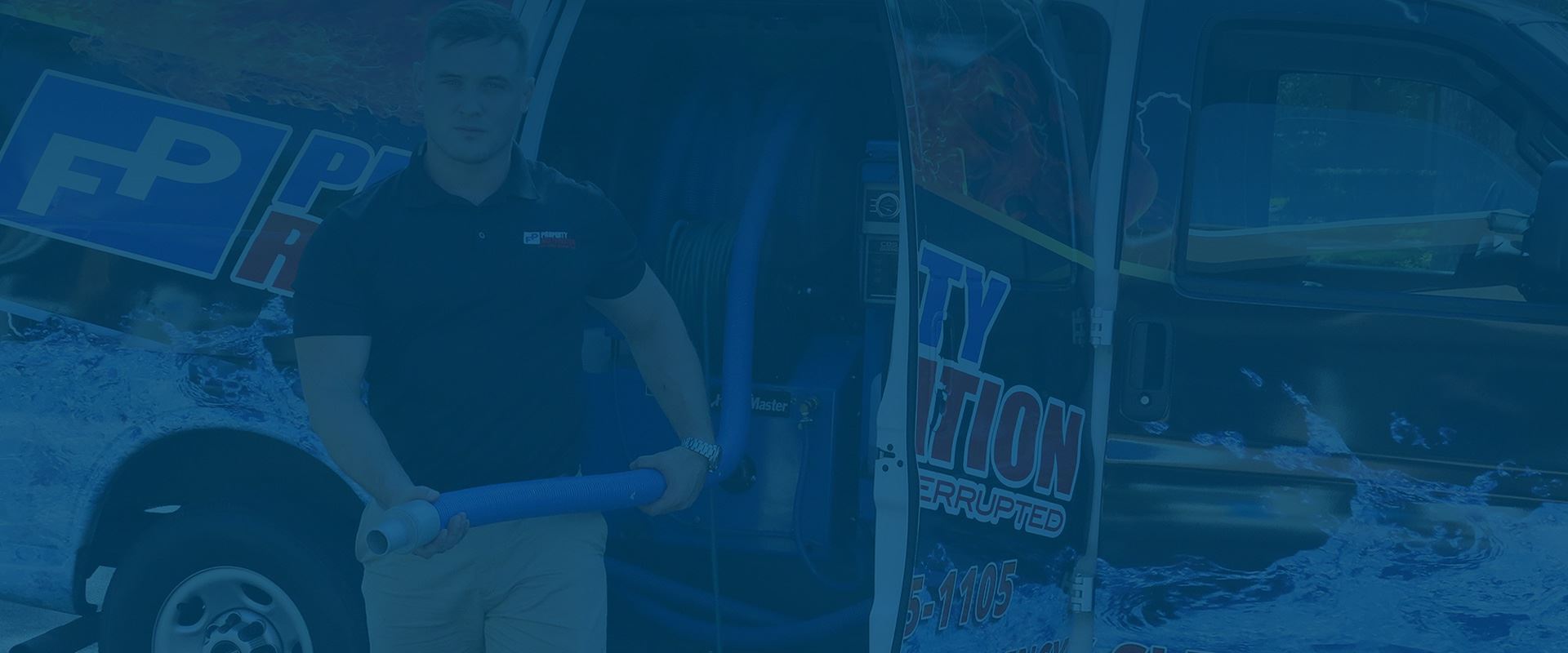 We are Different Than The Rest
See What Makes Us Unique
Full-Service Restoration Company

We are a fully licensed, insured and bonded company that can handle all of your restoration needs.

30 Minute Response Time

We will send a team member out and they will be on site in 30 minutes or less.

Professional Team

All of our team members are trained at the highest levels to perform all restoration and cleaning tasks.

Preferred Vendor

We are a preferred vendor with many of the insurance companies in Florida.

24/7 Emergency Service Available

When an emergency happens, our team will be there for you. Call us 24/7.

Customer Satisfaction Guaranteed

Our number one focus is on the customer and ensuring their satisfaction.