Tampa Mold Remediation & Removal
Schedule a Free Mold Inspection Today
With high temperatures and humidity levels, it is no wonder that homes and businesses in the Tampa area are prone to mold. Flooding and water leaks will increase the risk of mold contamination and should be immediately addressed by seasoned property restoration technicians. If you suspect that mold is present at your residential or commercial property, we recommend scheduling a free inspection by a Tampa mold remediation specialist at FP Property Restoration.
We work quickly and efficiently to detect the mold source and provide comprehensive mold removal and remediation services so you and your family can breathe easier.
The Mold Remediation Process
At FP Property Restoration of Tampa, our goal is to safely and fully remove mold from your property and to complete any necessary repairs, so your property is wholly restored. Mold remediation may involve numerous steps to effectively accomplish this, depending on the specific type of mold and extent of contamination. We will tailor our services to meet your needs and the circumstances at hand.
Mold remediation will typically include the following steps:
Preliminary mold inspection
Air quality test by a third-party mold assessor
Containment of mold-contaminated areas
Running air scrubbers and dehumidifiers
Removing mold damage
High-efficiency particulate air (HEPA) vacuuming
Central air system and duct cleaning
Application of antimicrobial to disinfect affected areas
Follow-up air quality test by a third-party mold assessor
Common Types of Mold That Can Be in Your Home
No one wants mold in their home, but it happens more than we'd like. Understanding what you're dealing with is of the utmost importance.
Aspergillus: If your allergy medicine is struggling to keep the sniffling and sneezing at bay, there may be some Aspergillus at work in your home. This strain of mold is all too commonly found on foods and within air conditioning systems. Luckily, it's easy to remove and prevent with the help of professional mold remediation.
Cladosporium: Have you seen a little peppering of black and green mold? Maybe it's in your bathroom or within your air ducts. Don't panic. This is Cladosporium and it's not toxic. However, it can cause some allergy symptoms and lead to rashes. If found in your air ducts, you need to then be concerned with the air quality of your entire home and call on the professionals to assess the situation.
Stachybotrys Atra: If you're noticing Stachybotrys Atra – commonly known as Black Mold – you need to take immediate action. This is a toxic strain of mold that only the professionals can fully eradicate from your home. Black mold can hide anywhere within the walls of your home and should not be touched, especially in an attempt to remove it on your own.
If you have mold in your home, there's no time to wait. Call (813) 437-5629 for reliable Tampa mold remediation and removal.
How to Identify Black Mold
No homeowner wants to see mold in their home. However, some types are more dangerous than others. Black mold is one type to look out for.
Mold can come in a variety of colors and textures. Most molds are grayish or green. However, like the name suggests, this toxic mold is black. Additionally, black mold produces a musty odor that can be easily recognized.
Visibility: The easiest way to tell if you have black mold is obviously by seeing it. Because it thrives in damp areas, it can look somewhat slimy. It will also be green-black in color. You can typically find this where it's dark and damp.
Smell: If you keep picking up a musty or mildew scent throughout your home, it can be a sign of mold. As it continues to grow and spread, the odor will also strengthen. It can become foul and you can actually pinpoint the location by following the trail.
Reaction: You might not even see mold to know it may be there. Black mold is extremely toxic. So, you may start seeing reactions. Allergic reactions include itchy eyes, scratchy throat, coughing, and more. More severe breathing problems can also occur as mold continues to grow and begin to spread into the air.
Where Does Black Mold Grow?
Black mold can grow just about anywhere, both inside and outside. In your home, this mold can grow in warm, humid and damp areas. This can be in your basement, in cupboards or other small crawlspaces that are susceptible to leaks. If an area is not properly ventilated, or has higher humidity, it will likely grow black mold.
Can Black Mold Affect My Health?
Black mold can be dangerous for your family and any animals who come in contact with it. The most common symptoms of mold sickness include coughing, sneezing, itchy eyes and nose, and nausea or vomiting. Additionally, you could experience impaired concentration and immune system suppression.
Allergies and Asthma
Numerous studies associate the presence of dampness and mold with respiratory allergies and asthma. Even in people that don't suffer from mold-related allergies, mold can cause symptoms of irritation in the eyes, skin, and airways. Black mold, along with some other types of mold, produces toxins known as mycotoxins that can cause irritation of the skin and airways in susceptible individuals.
Infection
Spending time in damp and moldy settings can increase the risk of bronchitis and respiratory infections. Constantly breathing mold spores into your lungs can cause problems with your respiratory system.
Pulmonary Hemorrhage
In very extreme situations, mold can cause pulmonary hemorrhage. While it is very rare, there have been situations where mold ingestion has resulted in bleeding in the lungs.
Infant Respiratory Problems
Infants may develop respiratory symptoms as a result of exposure to a specific type of fungal mold, called Penicillium. Signs that an infant may have mold-related respiratory problems include a persistent cough and/or wheeze. Increased exposure increases the probability of developing respiratory symptoms during their first year of life.
If you have black mold in your home, it is essential to get rid of it for your health and well-being. Call FP Property Restoration at (813) 437-5629 ASAP to ask about Tampa mold remediation.
Schedule a Free Tampa Mold Inspection & Estimate
A musty odor in the air, visible signs of mold or water damage, and ongoing respiratory problems may be an indicator that you need a Tampa mold removal expert to come to your property. For immediate help, contact FP Property Restoration of Tampa and arrange a free inspection. We can determine whether mold is present and how to best address this, and you can trust our team to keep you informed through every phase of your project.
Contact us at (813) 437-5629 to get started. We are available 24/7 to take your call and schedule a mold inspection in Tampa, FL.
Our Experienced Team Is Available 24/7 When the Worst Happens, We'll Be There to Get You Back on Your Feet
We Truly Care About OUr Customers
See What Past Customers Have to Say About Us
"Your team showed up fast and had a plan."

- Cameron T.

"Once you meet and talk with these guys, you will find out why they deserve every star."

- Kevin Y.

"We feel secure, educated and in good hands with this company."

- Michael D.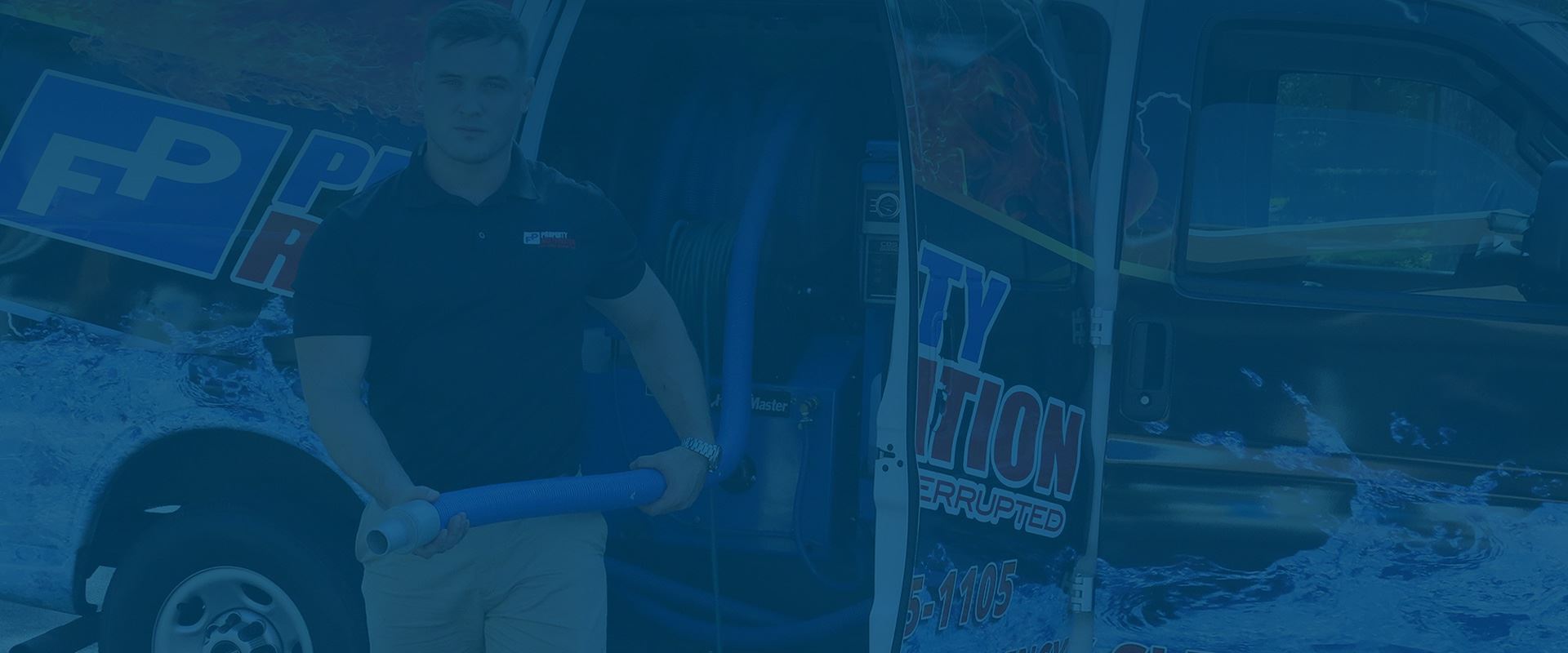 We are Different Than The Rest
See What Makes Us Unique
Full-Service Restoration Company

We are a fully licensed, insured and bonded company that can handle all of your restoration needs.

30 Minute Response Time

We will send a team member out and they will be on site in 30 minutes or less.

Professional Team

All of our team members are trained at the highest levels to perform all restoration and cleaning tasks.

Preferred Vendor

We are a preferred vendor with many of the insurance companies in Florida.

24/7 Emergency Service Available

When an emergency happens, our team will be there for you. Call us 24/7.

Customer Satisfaction Guaranteed

Our number one focus is on the customer and ensuring their satisfaction.