DRYING, CLEANING, & REPAIRING YOUR HOME OR BUSINESS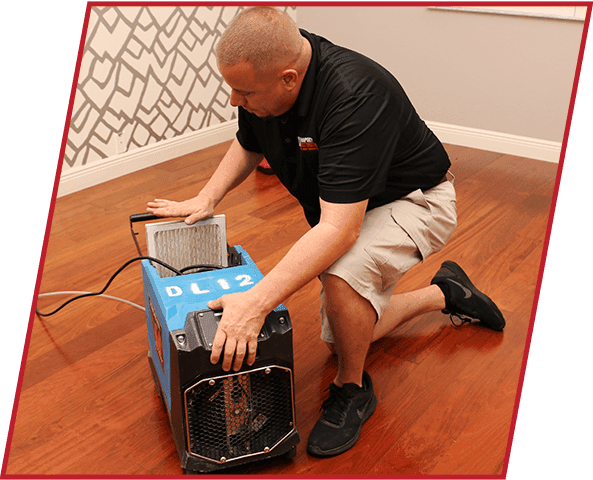 Emergency Water Restoration Services
We're LICENSED, CERTIFIED, INSURED, & BONDED to handle all of your needs and serve you better!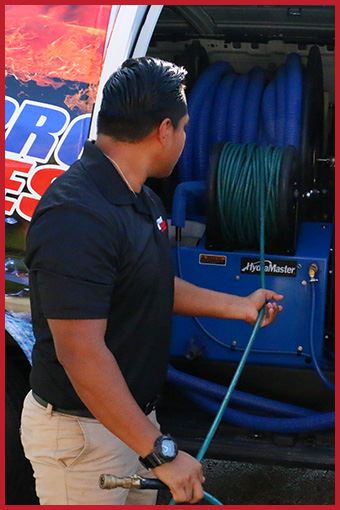 Testimonials
Committed to Total Customer Satisfaction
I had total trust in them, I could leave for a few hours and they would even take care of my 4 dogs like they were their own.

- Barry M.

Water Damage Restoration Services in Florida
Emergency Water Damage Services Available 24/7
No community or region can predict when water damage will strike. But when a leak, flood, or storm results in extensive water damage, timing is everything. The sooner you contact a water damage restoration company, the better they will be at minimizing damage, protecting your belongings, and saving your community, home, and business.
At FP Property Restoration, we've helped thousands of flood and storm damage victims throughout the state of Florida, the Gulf Coast region and the nation. Our team is equipped to restore properties of all sizes and all degrees of damage, and our fast-response team can scale to the size of water damage. We get straight to work by employing our proven damage restoration process so that you can get back to life uninterrupted.
---
Contact us online or call (888) 408-2335 to learn more about our water damage services in Florida and beyond.
---
our water Damage Restoration process
The key to addressing water damage is speed. Whether it's caused by a small pipe leak, major storm, or flood, water damage needs to be addressed quickly. Otherwise, excess water can lead to a variety of additional issues, such as mold growth and structural damage.
At FP Property Restoration, our team remains vigilant and on-call 24 hours a day to assist you. When you contact us for emergency water damage restoration, we gather your information and dispatch a team to arrive on-site rapidly.
We then begin the following general water damage restoration process:
We immediately evaluate the damage and take steps to mitigate further damage, as well as address any potential safety hazards. At this time, any standing water will be extracted from the property.
Your Project Manager conducts a thorough thermal inspection of your property, using infrared cameras and moisture meters so that they can determine the full scope of the damage and ensure that proper drying takes place. During the inspection, your Project Manager takes extensive photos and documentation for your records.
We take steps to protect your possessions, including moving contents to unaffected areas, blocking contents with furniture blocks, and covering them. Any contents that are already damaged are documented at this time.
We remove wet materials, like carpet padding and some trim work. The removal of these items will speed up the drying process.
We begin structural drying by placing air movers on the property. At this time, we will also start the dehumidification process with industrial dehumidification units. This step speeds drying and prevents mold growth. Equipment is removed as areas reach their dry standard.
Once all areas are determined to be dry, your Project Manager will finalize all documentation. Then, the repair process can start, and you can get back on track to living your life safely, securely, and comfortably.
Throughout the entire process your Project Manager monitors the project daily. They will re-inspect all affected areas and adjust drying equipment as needed to speed the drying process. Each day, your Project Manager will update the documentation to track progress and bring your restoration project to swift and thorough completion.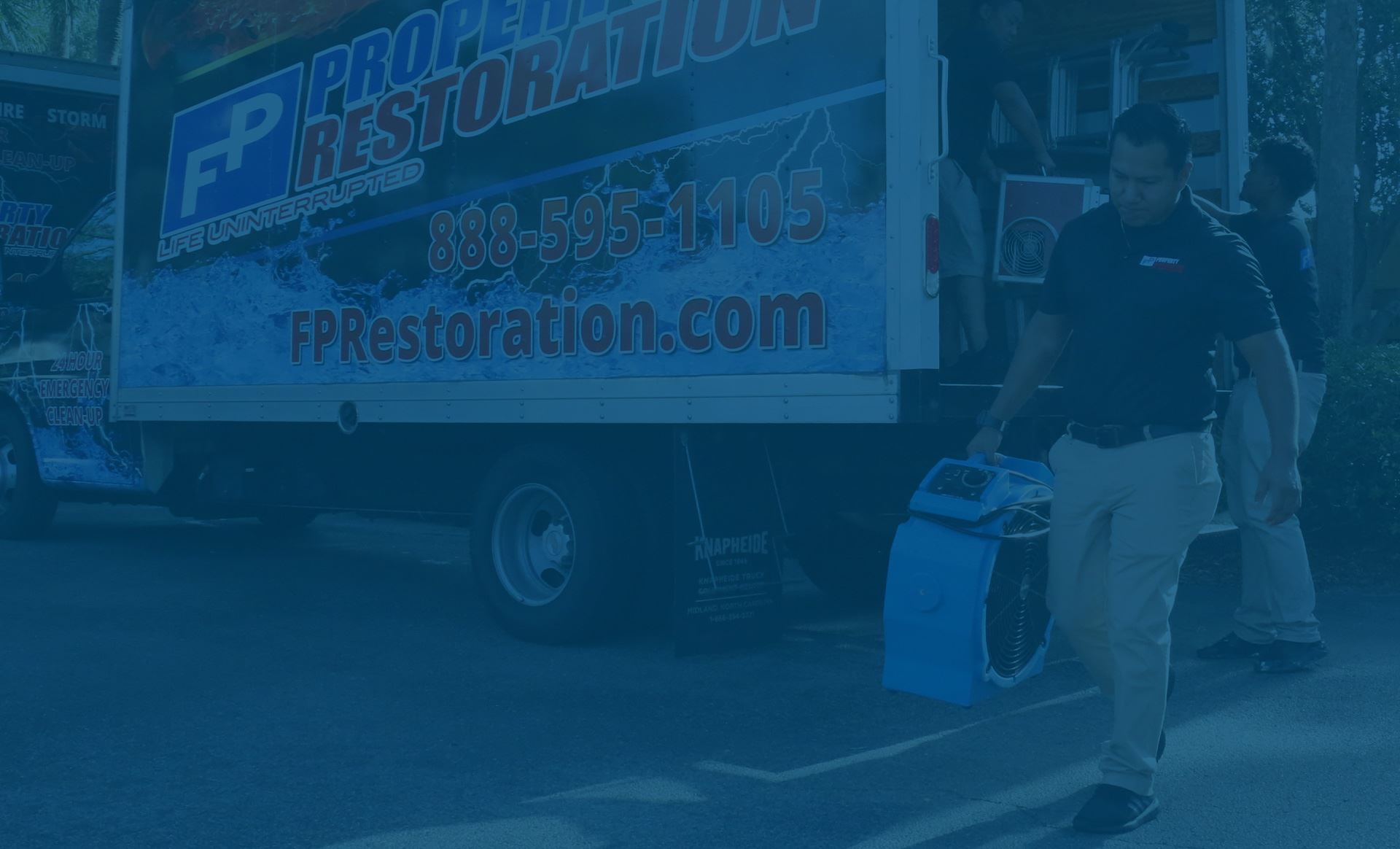 Disaster Restoration Anytime, Anywhere, At Any Scale
REQUEST A FREE ESTIMATE TODAY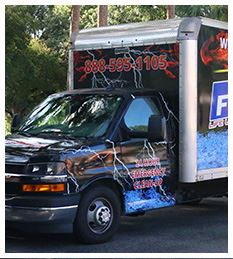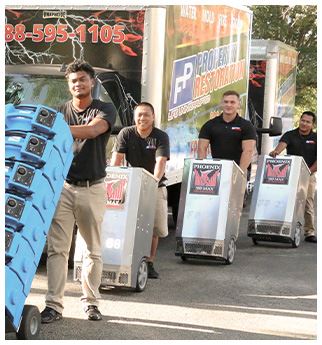 Call us today at (888) 408-2335 or complete our online form here.
Fast-Response Water Damage Restoration Company For Homes and Businesses
Water doesn't discriminate between single-family homes, local businesses, or whole towns and communities—neither do we. Our water damage services follow the same process no matter the scale of the cleanup or scope of disaster—we assess, mitigate, and restore. Our team is large enough and beyond adequately credentialed to safely and swiftly get your family, your employees, and your community up and running with the least interruption. With just one call, we bring the right people with the right training and the right equipment to get the job done.
We Restore Communities & Property Across Florida
From single-story homes to 30-story highrises, basements, parking garages, and avenues, FP Restoration has the capability to remove all standing water as quickly as possible and stop water damage in its tracks.
We provide water restoration services to all types of properties, including (but not limited to):
Small and large homes
Apartment buildings and complexes
Condominiums
Schools and educational facilities
Houses of Worship
Hotels and resorts
Restaurants
Office buildings
Medical facilities
Warehouses and other industrial properties
All FP Restoration trucks are outfitted with both truck-mount extraction units and portable extraction units for simultaneous work and lightning-fast water extraction above and below ground level.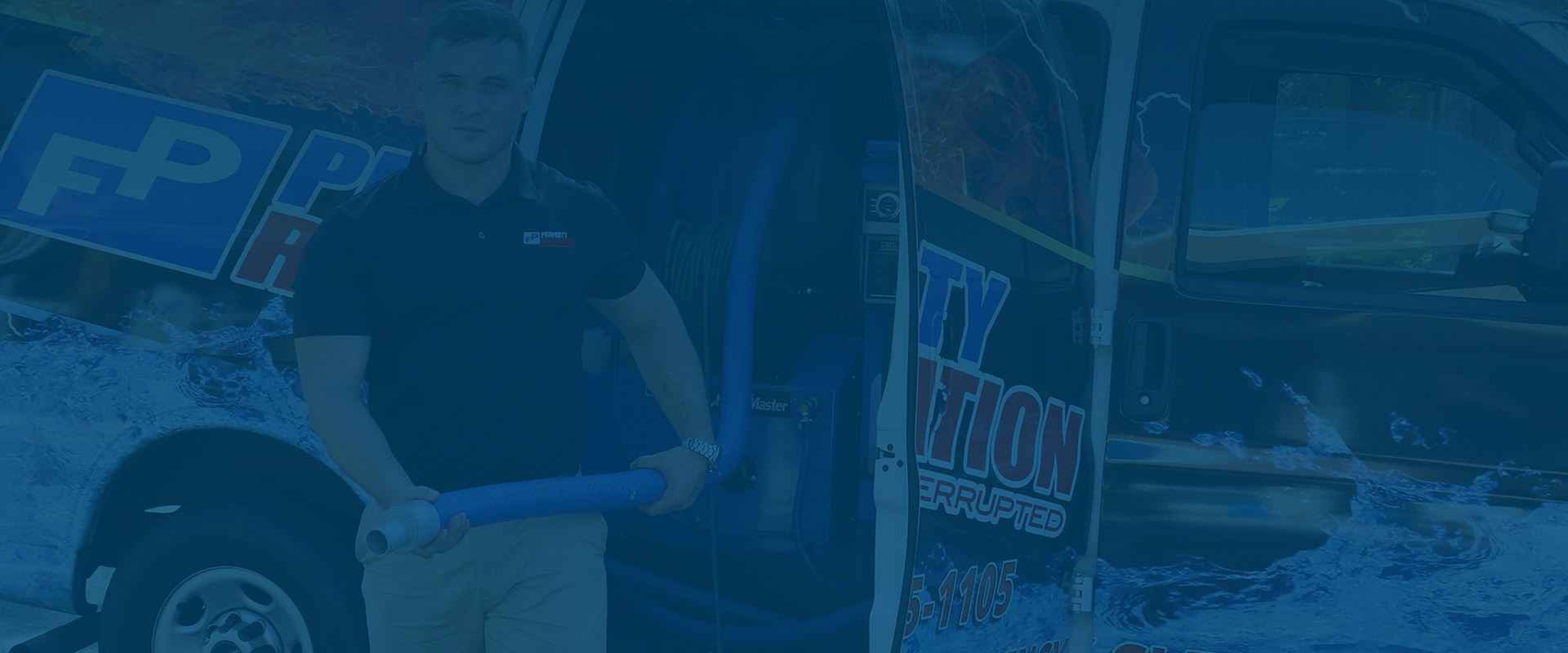 What Sets Our Team Apart:
Customer Satisfaction Guaranteed

Emergency Service

Preferred Vendor to Insurance

Professional Team

Industry-Leading Process

Full-Service Restoration Company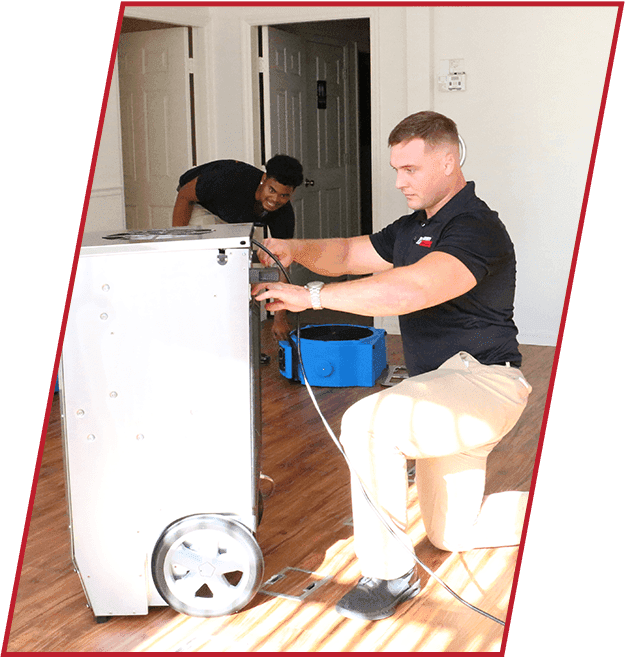 What's the best water damage restoration company in SW Florida?

A.

In terms of speed, experience, and ability to scale with the size of the disaster, FP Property Restoration is the preferred water damage restoration and mold remediation company in SW Florida and the ...

How do I handle flood or rising water?

A.

When faced with rising water, the most important thing to understand is that floodwater is considered Category 3 water (black water). This classification of water is dangerous to both your property ...

How bad can water damage get?

A.

In short, water damage can be entirely ruinous to properties and communities. In addition to structural damage, harmful molds, and time and money lost to uninhabitable homes and businesses, water ...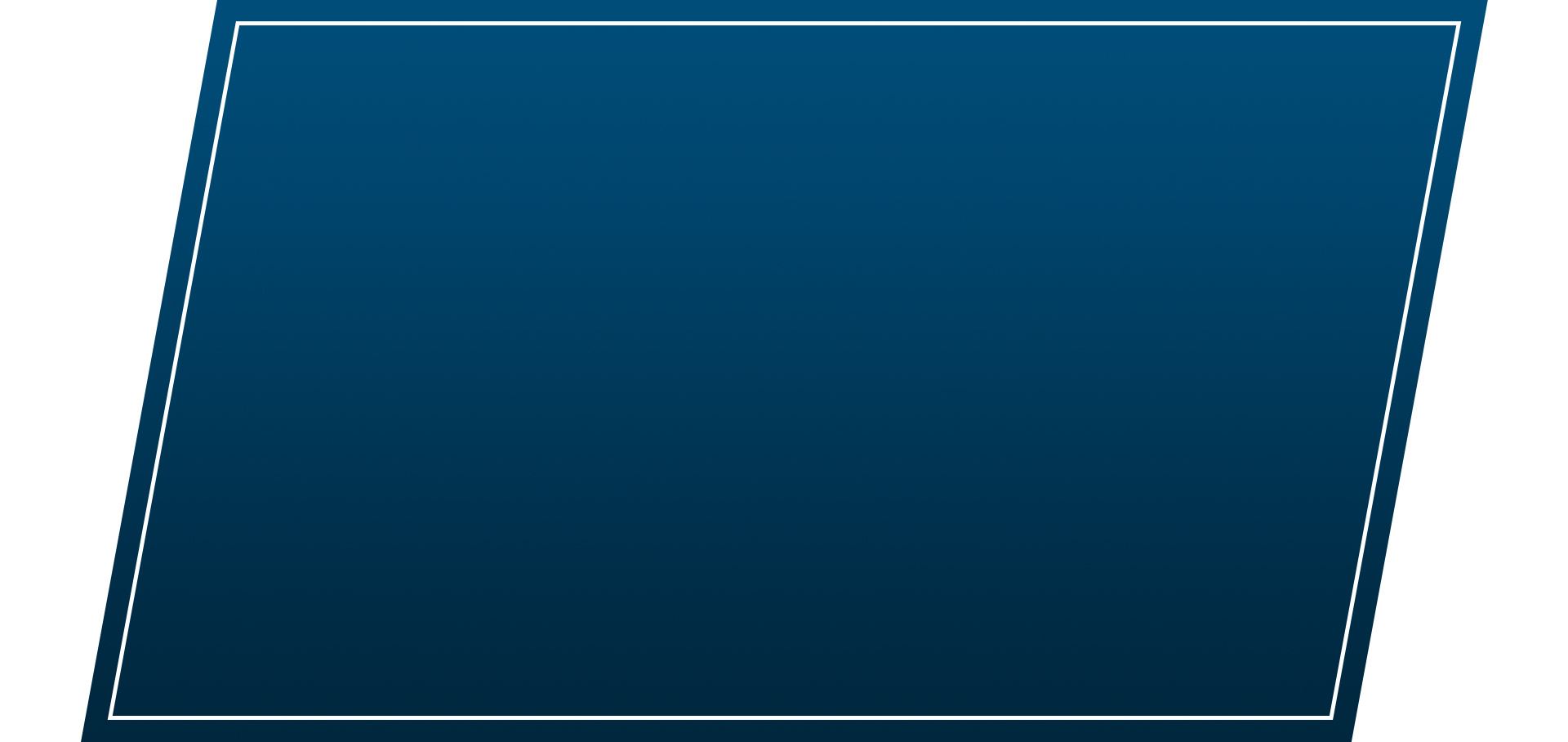 Damage Restoration News, Preparedness Tips, & More
Check back often for the latest news in storms, water damage, & more!