DRYING, CLEANING, & REPAIRING YOUR HOME OR BUSINESS
Water Damage Restoration Services in Florida
24/7 Emergency Water Damage company
No community or region can predict when water damage will strike. But when a leak, flood, or storm results in extensive water damage, timing is everything. The sooner you contact a water damage restoration company like FP Property Restoration, the sooner we can minimize damage, protect your belongings, and save your community, home, and business.
---
Contact us online or call (888) 408-2335 to learn more about how our Florida water damage restoration company can help! You can also read our reviews to hear more from our customers.
---
Your Local, Experienced Water Damage Restoration Company
At FP Property Restoration, we've helped thousands of flood and storm damage victims throughout the state of Florida, the Gulf Coast region and the nation. Our team is equipped to restore properties of all sizes and all degrees of damage, and our fast-response team can scale to the size of water damage. We get straight to work by employing our proven damage restoration process so that you can get back to life uninterrupted.
Our water and flood damage company offers:
---
Contact us online or call (888) 408-2335 to learn more about our water damage restoration services in Florida and beyond.
---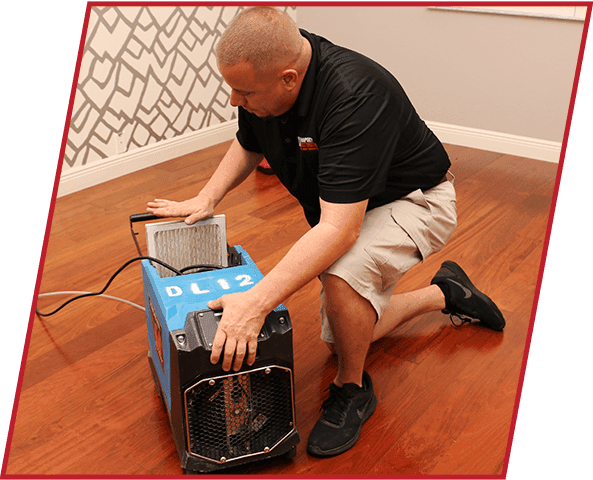 Emergency Water Restoration Services
We're LICENSED, CERTIFIED, INSURED, & BONDED to handle all of your needs and serve you better!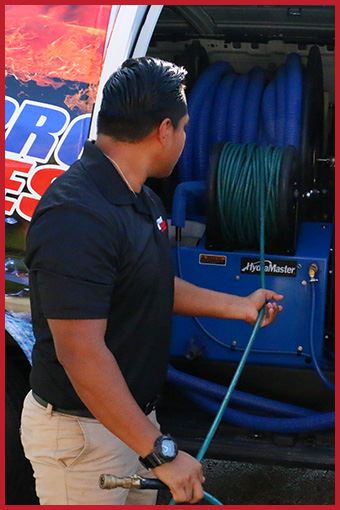 Testimonials
Committed to Total Customer Satisfaction
I had total trust in them, I could leave for a few hours and they would even take care of my 4 dogs like they were their own.

- Barry M.

What Do Water Restoration Companies Do?
Upon contacting a water damage restoration company, their first course of action is to conduct a comprehensive assessment of the water damage. This evaluation helps them understand the extent of the damage, identify the source of the water intrusion, and determine the appropriate plan of action for water cleanup and restoration.
The initial step in the water restoration process is water removal or water cleanup. Utilizing specialized equipment, such as powerful pumps and extractors, the restoration professionals efficiently remove standing water from the affected areas. Prompt water removal is crucial to prevent additional damage, such as structural deterioration, mold growth, and the potential spread of contaminants.
Water damage can introduce harmful bacteria, pathogens, and other contaminants into your property. Water restoration companies employ industry-approved cleaning agents and techniques to sanitize and disinfect affected surfaces, ensuring a safe and hygienic environment.
To effectively dry all affected areas, water restoration companies utilize advanced drying equipment and techniques. This process, known as water mitigation, aims to eliminate any residual moisture and prevent further damage. Specialized equipment, including industrial-grade dehumidifiers, air movers, and negative air machines, are strategically placed to facilitate the drying process. This ensures that moisture is thoroughly extracted from walls, floors, carpets, and other materials, preventing the onset of mold growth and secondary damage.
We also provide comprehensive flood damage repair services. This includes repairing structural elements, such as drywall and flooring, that may have been damaged by the water. By addressing both the immediate and long-term effects of the damage, our restoration company offers a comprehensive solution to your water woes.
---
Contact FP Property Restoration today or call us at (888) 408-2335 for prompt and professional water damage restoration services in FL tailored to your specific needs.
---
How Long Does Water Damage Restoration Take?
The water restoration process can be lengthy and complex, taking several days or weeks to complete depending on the extent of the damage. Because of this, it is important to contact a professional water restoration company as soon as possible after the water damage has occurred. Doing so can help to minimize the damage and save you time and money in the long run.
Recognizing Water Damage: When to Call FP Property Restoration
Timely repair of water damage is crucial to preventing further deterioration caused by plumbing leaks, floods, or roof leaks. At FP Property Restoration, we advise you to be aware of the common signs of water damage, so you can promptly seek our Florida water and flood damage restoration inspection services for a thorough evaluation.
You should schedule an inspection if you notice any of the following signs:
Buckling or Warped Floorboards: If your floorboards appear warped or start to buckle, it could indicate water seepage underneath, which requires immediate attention.
Drooping Ceilings: Sagging or drooping ceilings are a clear sign of water damage, indicating that water might be pooling above the surface.
Bubbling, Cracked, or Peeling Wallpaper/Paint: Moisture behind walls can cause wallpaper or paint to bubble, crack, or peel, revealing hidden water issues.
Cracked Grout in Tiles: Water can weaken grout in between tiles, leading to cracks and potential water intrusion in your flooring.
Unexplained Sounds of Running Water: If you hear the sound of water running when no appliances are in use, it might indicate a hidden leak or water flow problem.
Unexpected Spike in Water Bills: A sudden increase in your water bills without a plausible explanation could indicate water leakage in your property.
Wet Spots or Yellow Stains on Ceilings: Discolored patches or yellow stains on your ceiling could be a sign of water damage above the surface.
Mold or Mildew Growth: The presence of mold or mildew indicates excess moisture and requires immediate remediation to prevent health hazards.
High Humidity Levels: Excessive indoor humidity can promote mold growth and aggravate water damage, necessitating professional intervention.
Musty Odor: A persistent musty smell in your home suggests hidden water problems that require investigation and restoration.
At FP Property Restoration, our skilled professionals offer comprehensive inspections to identify and address water damage effectively. If you suspect water-related issues in your home or business, don't hesitate to contact us. Our swift response and expert analysis will help us determine the cause of the problem and provide you with the most suitable repair options. You can trust us to implement the necessary solutions to restore your property to its optimal condition.
Most Common Reasons For Water Damage In Your Property in FL
Florida is no stranger to water damage due to its unique climate and environmental factors. Several common reasons for water damage in properties across Florida include:
Hurricanes and Tropical Storms: Florida is prone to hurricanes and tropical storms, which can cause severe flooding, roof damage, and structural issues that lead to water intrusion.
Heavy Rainfall and Thunderstorms: Intense rainfalls and thunderstorms, especially during the rainy season, can overwhelm drainage systems, resulting in flooding and water damage to properties.
Plumbing Issues: Plumbing failures such as burst pipes, leaky faucets, faulty water heaters, or pipe corrosion can cause water damage. These issues can occur due to aging infrastructure, improper installation, or lack of regular maintenance.
Roof Leaks: Roofs can develop leaks over time due to aging, poor installation, or damage from severe weather events. Roof leaks can allow water to enter the property, leading to water damage in ceilings, walls, and other areas.
Appliance Malfunctions: Malfunctioning appliances such as washing machines, dishwashers, refrigerators, or water heaters can leak or overflow, causing water damage if not addressed promptly.
Clogged or Backed-Up Drains: Blocked or backed-up drains, whether in sinks, toilets, or sewer lines, can cause water to overflow and damage the surrounding areas.
Foundation Issues: Florida's high water table and frequent rain can exert pressure on foundations, leading to cracks and water seepage into basements or crawl spaces.
Poor Drainage and Grading: Improper grading around a property or inadequate drainage systems can direct water toward the foundation, resulting in water infiltration and damage.
HVAC System Issues: Problems with heating, ventilation, and air conditioning systems, such as condensation leaks or clogged drain lines, can contribute to water damage if not addressed promptly.
Natural Disasters: In addition to hurricanes, other natural disasters like flash floods or storm surges can cause widespread water damage to properties in Florida.
Understanding the 3 Types of Water Damage
When it comes to water damage restoration, it is essential to understand the severity and potential hazards associated with different types of water. The Institute of Inspection, Cleaning and Restoration Certification (IICRC) has classified water damage into three categories. Identifying the category of water damage is crucial as it guides the appropriate treatment approach. At FP Property Restoration, we have the expertise to address all types of water damage effectively.
Category 1: Clean Water Damage - This is the least severe category of water damage. It involves clean water from a sanitary source. Common causes include broken pipes, water supply lines, or overflowing sinks and bathtubs. Clean water damage does not contain sewage or harmful toxins, making it relatively easier to dry and restore.
Category 2: Grey Water Damage - Grey water damage refers to water that may contain some level of contaminants and poses potential risks to human health. It originates from sources such as sump pump backups, toilets, or washing machines. Grey water can contain waste, chemicals, or microorganisms. Proper sanitization and thorough cleaning are necessary to mitigate health hazards and restore the affected area.
Category 3: Black Water Damage - Black water damage is the most severe and hazardous category. It involves highly contaminated water that can pose significant health risks. This type of water damage often stems from sewage backups, rising seawater, or groundwater intrusion. Black water may contain harmful bacteria, pathogens, toxins, and other hazardous substances. Professional extraction, thorough sanitization, and specialized cleaning techniques are essential to ensure a safe and healthy environment.
No matter the category of water damage you are facing, FP Property Restoration is here to assist you. Our team has extensive experience in handling all types of water damage scenarios. We prioritize your safety and well-being, providing comprehensive restoration services to make your property clean, safe, and healthy again. Trust us to handle the restoration process efficiently and effectively, restoring your property to its pre-damage condition.
our water Damage Restoration process
The key to addressing water damage is speed. Whether it's caused by a small pipe leak, major storm, or flood, water damage needs to be addressed quickly. Otherwise, excess water can lead to a variety of additional issues, such as mold growth and structural damage.
At FP Property Restoration, our team remains vigilant and on-call 24 hours a day to assist you. When you contact us for emergency water damage restoration, we gather your information and dispatch a team to arrive on-site rapidly.
We then begin the following general water damage restoration process:
Upon arriving, standing water will be extracted from the property.
Your Project Manager conducts a thorough thermal inspection of your property, using infrared cameras and moisture meters so that they can determine the full scope of the damage and ensure that proper drying takes place. During the inspection, your Project Manager takes extensive photos and documentation for your records.
We take steps to protect your possessions, including moving contents to unaffected areas, blocking contents with furniture blocks, and covering them. Any contents that are already damaged are documented at this time.
We remove wet materials, like carpet padding and some trim work. The removal of these items will speed up the drying process.
We begin structural drying by placing air movers on the property. At this time, we will also start the dehumidification process with industrial dehumidification units. This step speeds drying and prevents mold growth. Equipment is removed as areas reach their dry standard.
Once all areas are determined to be dry, your Project Manager will finalize all documentation. Then, the repair process can start, and you can get back on track to living your life safely, securely, and comfortably.
Throughout the entire process your Project Manager monitors the project daily. They will re-inspect all affected areas and adjust drying equipment as needed to speed the drying process. Each day, your Project Manager will update the documentation to track progress and bring your restoration project to swift and thorough completion.
---
Contact FP Property Restoration today or call us at (888) 408-2335 for prompt and professional water damage restoration in FL tailored to your specific needs.
---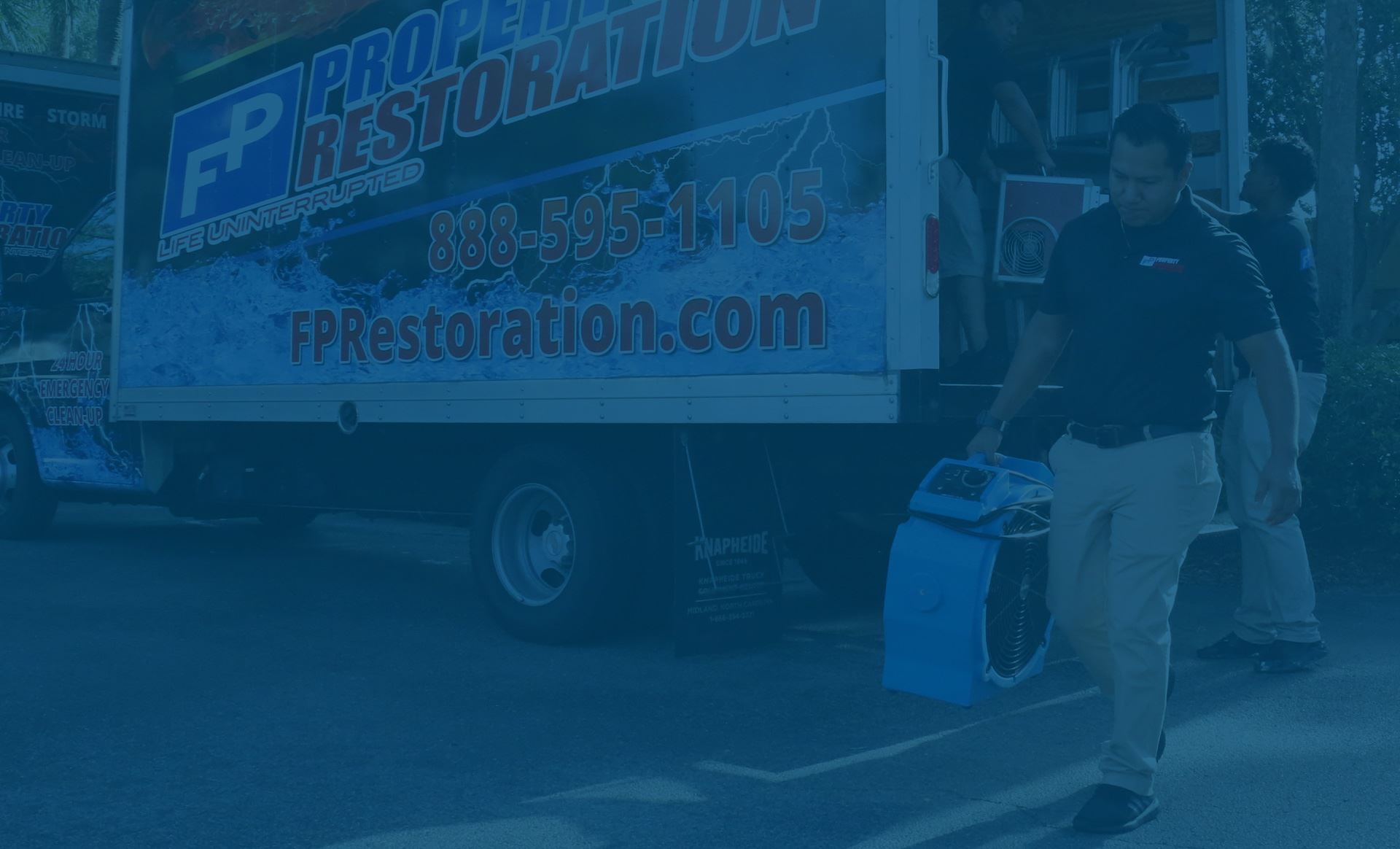 Disaster Restoration Anytime, Anywhere, At Any Scale
REQUEST A FREE ESTIMATE TODAY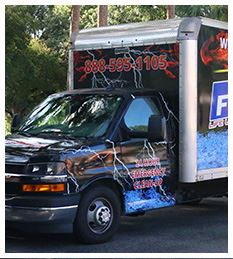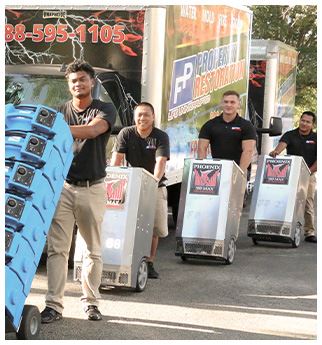 Call us today at (888) 408-2335 or complete our online form here.
Fast-Response Water Damage Restoration Company For Homes and Businesses
Water doesn't discriminate between single-family homes, local businesses, or whole towns and communities—neither do we. Our water damage services follow the same process no matter the scale of the cleanup or scope of disaster—we assess, mitigate, and restore. Our team is large enough and beyond adequately credentialed to safely and swiftly get your family, your employees, and your community up and running with the least interruption. With just one call, we bring the right people with the right training and the right equipment to get the job done.
We Restore Communities & Property Across Florida
From single-story homes to 30-story highrises, basements, parking garages, and avenues, FP Restoration has the capability to remove all standing water as quickly as possible and stop water damage in its tracks.
We provide water restoration services to all types of properties, including (but not limited to):
Small and large homes
Apartment buildings and complexes
Condominiums
Schools and educational facilities
Houses of Worship
Hotels and resorts
Restaurants
Office buildings
Medical facilities
Warehouses and other industrial properties
All FP Restoration trucks are outfitted with both truck-mount extraction units and portable extraction units for simultaneous work and lightning-fast water extraction above and below ground level.
Contact FP Property Restoration Today
FP Property Restoration has established itself as the foremost water damage restoration company, not only in Florida but also across the Gulf Coast region. With a proven track record of excellence and a commitment to unparalleled service, FP Property Restoration has become the go-to choice for individuals and businesses in need of swift and effective water damage solutions.
Our success can be attributed to our highly skilled and dedicated team of professionals who are equipped with the latest technologies and methodologies in the restoration industry. FP Property Restoration operates with a sense of urgency to mitigate further damage and restore properties to their pre-loss condition.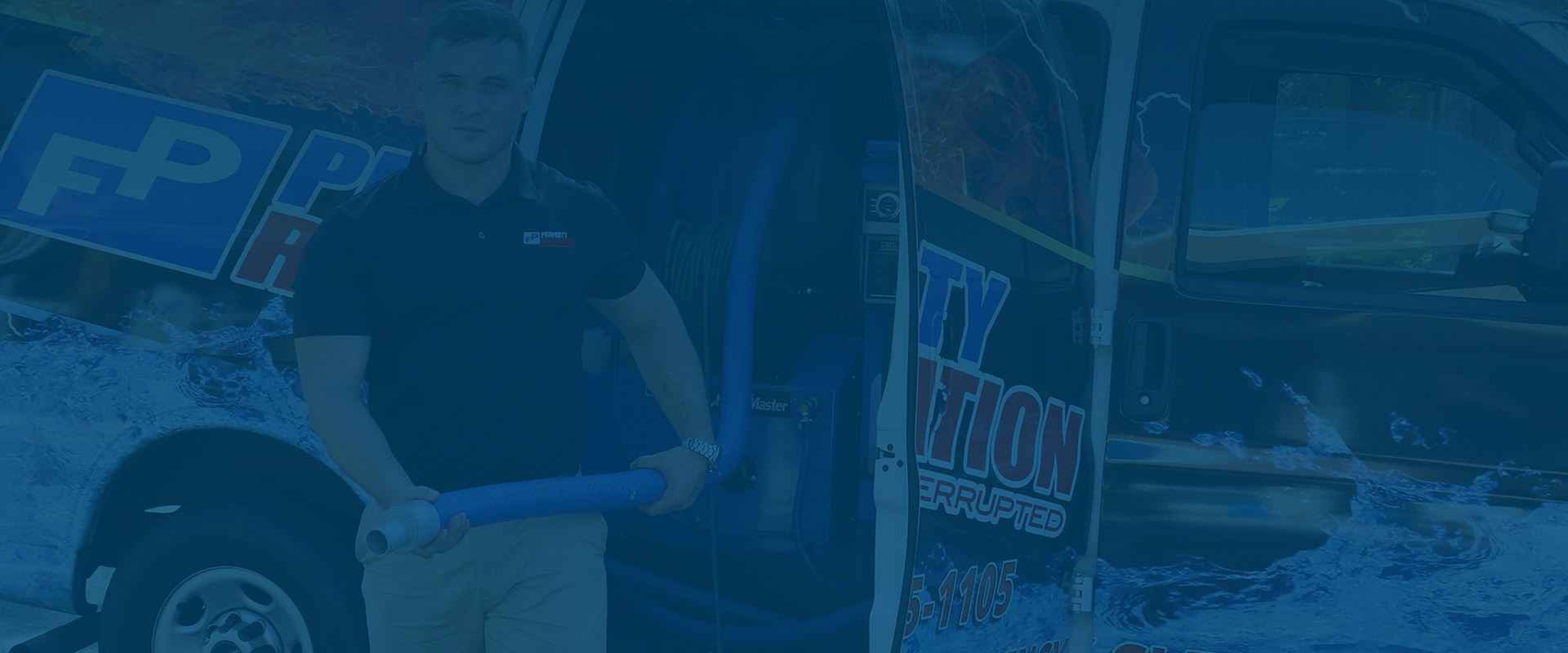 What Sets Our Team Apart:
Customer Satisfaction Guaranteed

Emergency Service

Preferred Vendor to Insurance

Professional Team

Industry-Leading Process

Full-Service Restoration Company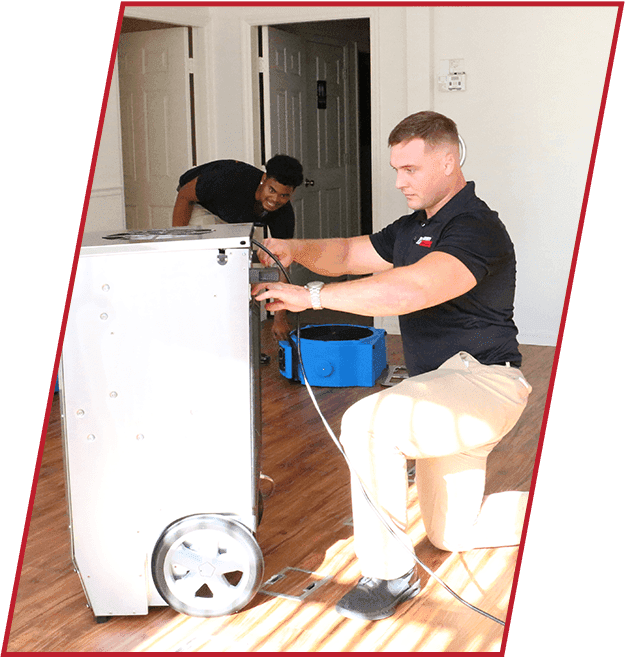 What's the best water damage restoration company in SW Florida?

A.

In terms of speed, experience, and ability to scale with the size of the disaster, FP Property Restoration is the preferred water damage restoration and mold remediation company in SW Florida and the ...

How do I handle flood or rising water?

A.

When faced with rising water, the most important thing to understand is that floodwater is considered Category 3 water (black water). This classification of water is dangerous to both your property ...

How bad can water damage get?

A.

In short, water damage can be entirely ruinous to properties and communities. In addition to structural damage, harmful molds, and time and money lost to uninhabitable homes and businesses, water ...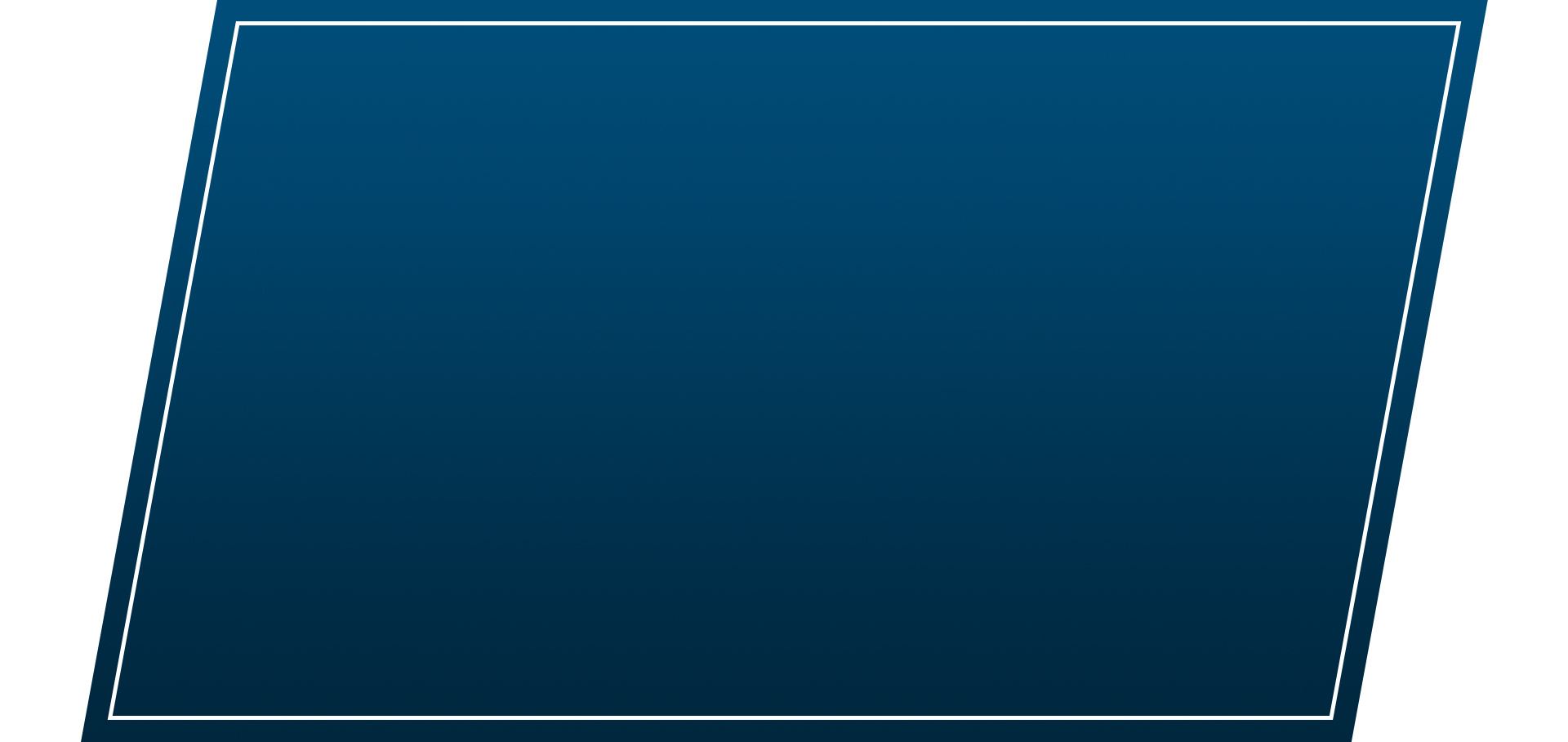 Damage Restoration News, Preparedness Tips, & More
Check back often for the latest news in storms, water damage, & more!